---
---
69 Samantha Love is a lewd jigsaw puzzle game about Samantha the "gamer girl"; contrary to what the title suggests, she does not participate in any sort of "69".
---
Adult Content?
(F) nudity.
Censorship?
No. Woot! Woot!
Hours of Gameplay?
Two hours.
Patch Available?
Not necessary.
---
Foreword: published October 26th, 2021
---
I received a free copy of this game for review purposes — thanks Loolust!
---
---
Gameplay: published October 26th, 2021 (2/5★)
---
The goal of each level is to unscramble an image by sorting two groups of jagged pieces. The number of pieces seems to increase exponentially; by the second half of the game, I found myself deliberating over confusing messes of pieces. Unfortunately, there is no adjustable difficulty for "casual players". Unless you love jigsaws, you'll probably hate the ever-increasing difficulty.
---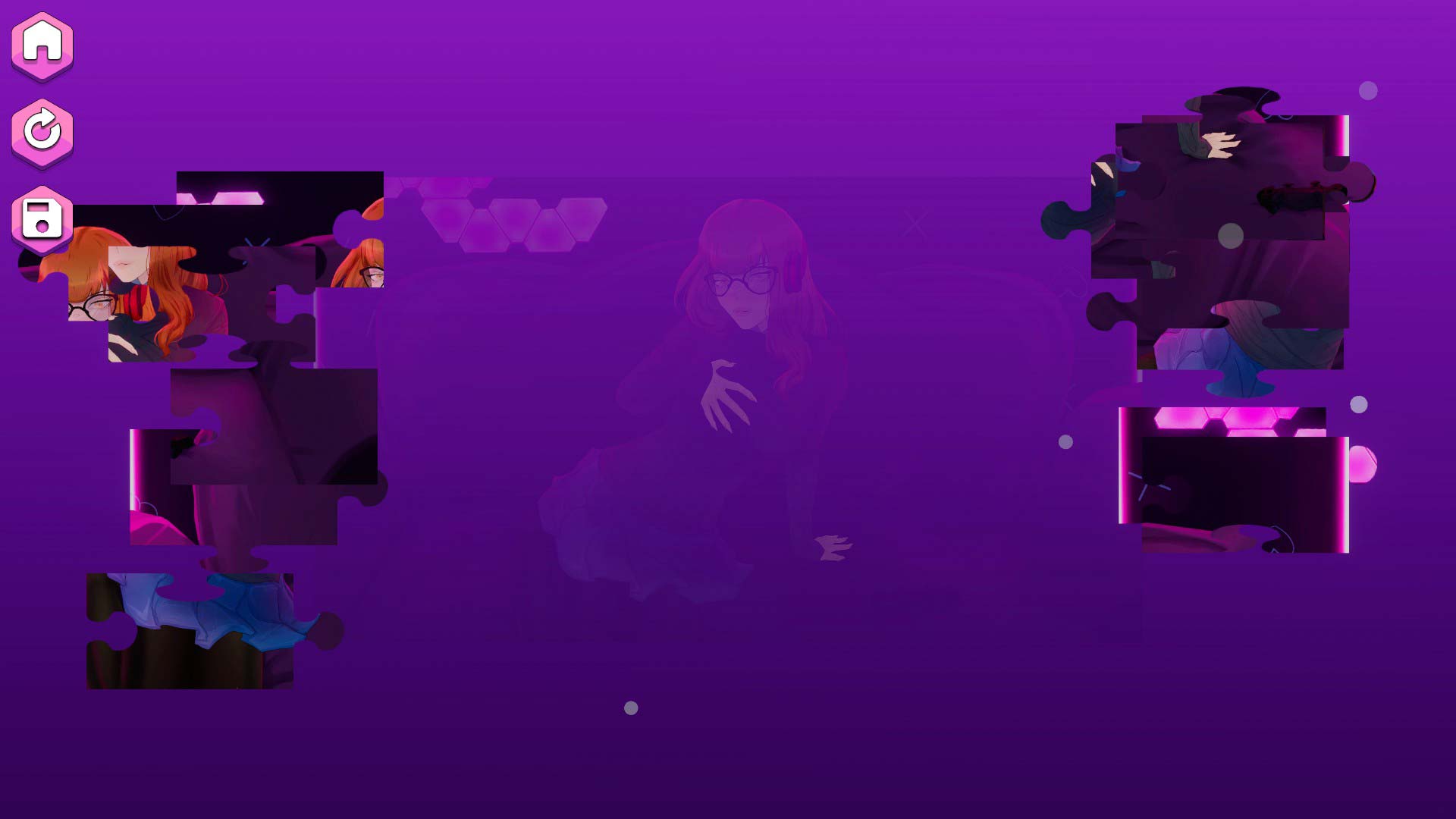 ---
---
Sexual Content: published October 26th, 2021 (1/5★)
---
There are four base, animated CGs with variations for undress. The artwork is decent, but the animation is minimalistic; and there's virtually no sexual content. The last CG the main protagonist spreading her legs (but that's about as heated as the game gets). To unlock the full-nude version of any given CG, you must complete four puzzles. Considering how long it takes to complete one puzzle, it's really lame to spend ten or fifteen minutes per article of clothing. You can tell Loolust is really stretched for budget!
---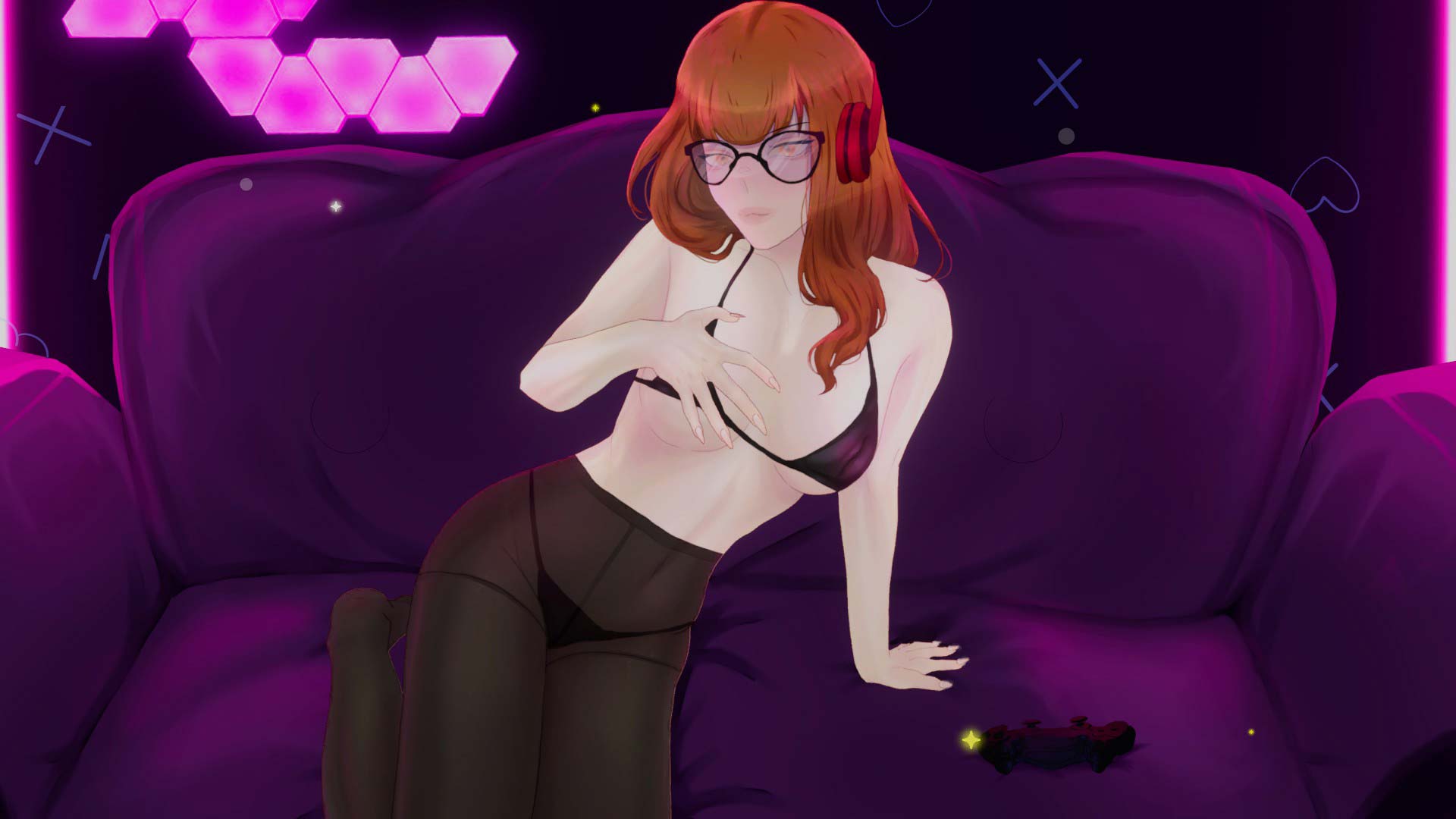 ---
---
Story: published October 26th, 2021 (1/5★)
---
The pictured woman is "Samatha", and she's a " gamer girl waiting you! [sic]" You know, I've been getting these Ads in my Gmail from "Gamers.dating" that reads "Gamer girls are looking for their man". Am I Samantha's man?
---
---
Sound: published October 26th, 2021 (1/5★)
---
69 Samantha Love actually has a rockin' soundtrack — until you realize it's only one track. The progressive difficulty each puzzle insures you'll sick of it by the time you unlock the next image! The sound effects are annoying, and the music is made even worse when it is combined with the "you win" sound effect. Hey Loolust, did you know that when you play a music track on top of another it kind of makes both of them sound awful?
---
---
Visuals: published October 26th, 2021 (2/5★)
---
I'm not impressed by the graphics or user-interface. The color palette is nice, but the background is basic and the puzzles are too small. They only look worse as the number of pieces of increase. I don't understand why Loolust chose to preserve such a wide margin between the playable area and the remainder of the screen; maybe they wanted to have plenty of room for sorting pieces, but I think they should have either used smaller puzzles or navigation features (such as pan and zoom).
The titlescreen is unfortunately the most aesthetically pleasing screen the application has to offer, even though it is cluttered by some some sort of "options" menu. Audio, display and language preferences can be adjusted via the main-mene. Unlocked CGs can be reviewed from the "Gallery". When viewing CGs, the user-interface is totally hidden, but none of the animations are toggleable.
---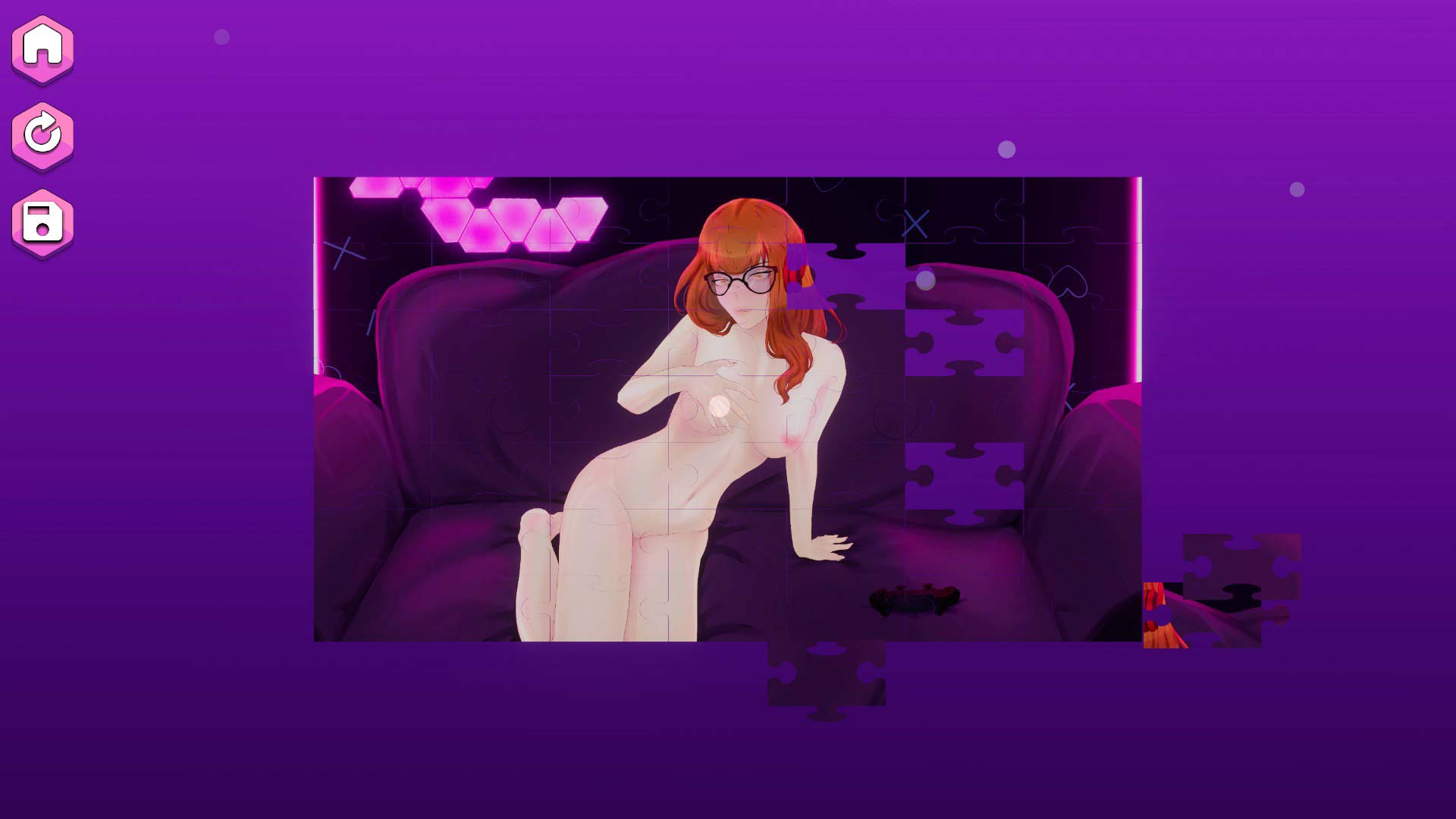 ---
---
Verdict: published October 26th, 2021 (2/5★)
---
I was promised an "exciting puzzle game" — I'm bored. I was promised "Relaxing music" — I had to mute the application to preserve my mental wellbeing. I was also promised "a good rest after work" — I've been working all day and frankly I feel like I wasted my time. 69 Samantha Love isn't a terrible game, but it's so forgettable I can't think of any good reason to purchase this game. Unless the artwork really speaks to you, 69 Samantha Love isn't worth the time and effort. If you're a big puzzle enthusiast, you may enjoy the difficulty curve, but the lack of image variety is a huge buzzkill. It's clear Loolust is trying to milk the meager gallery for as much playtime as possible. If you're solely interested in the gallery or achievements, you'll be sorely disappointed by the lack of "cheat" button. I got about half-way through the game before I decided that I'd rather be playing any other puzzle game that has been sent to me. I think the price tag is reasonable, but I there are better games for the money. I'd "swipe left" on this one.
---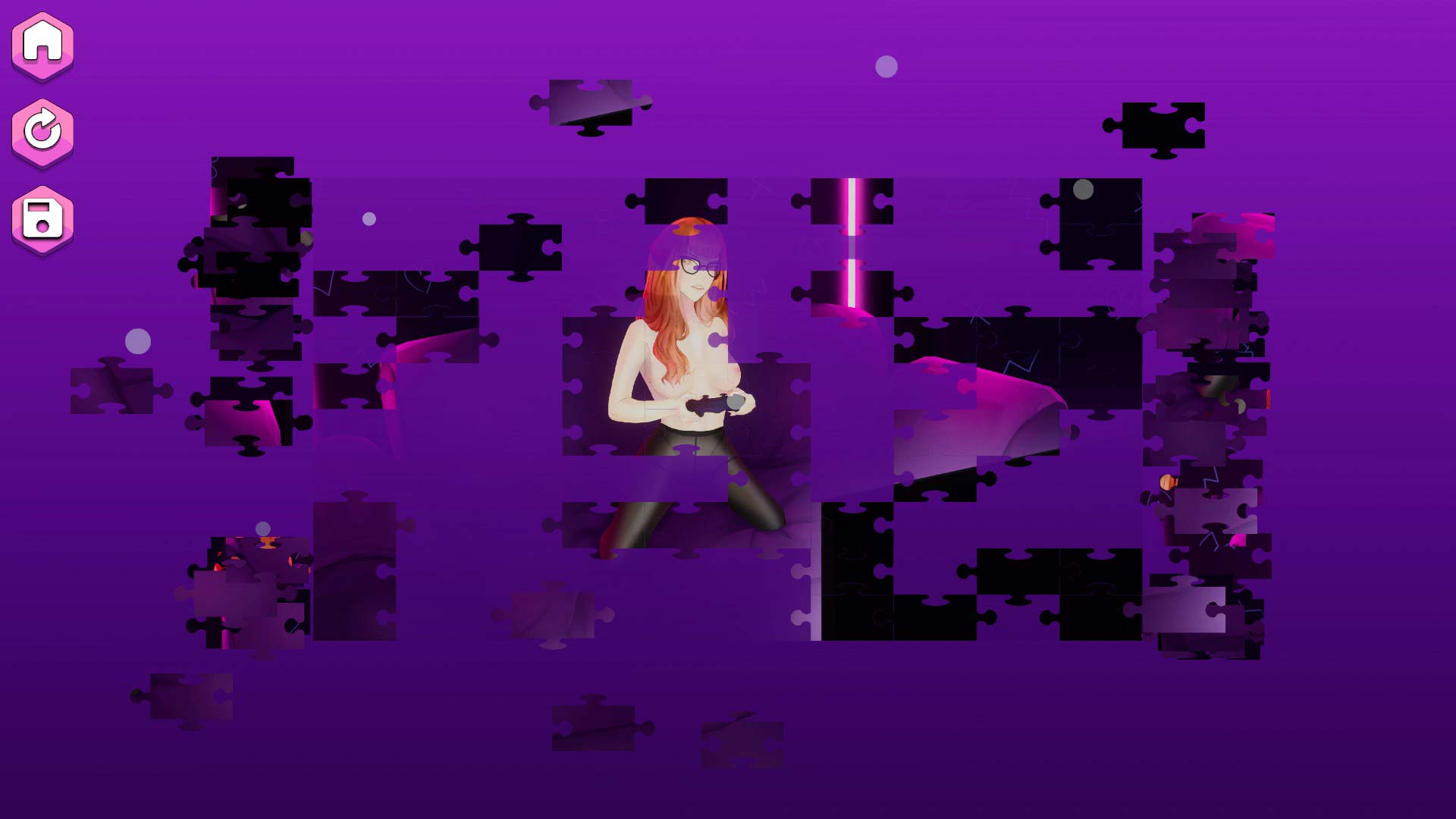 ---
2