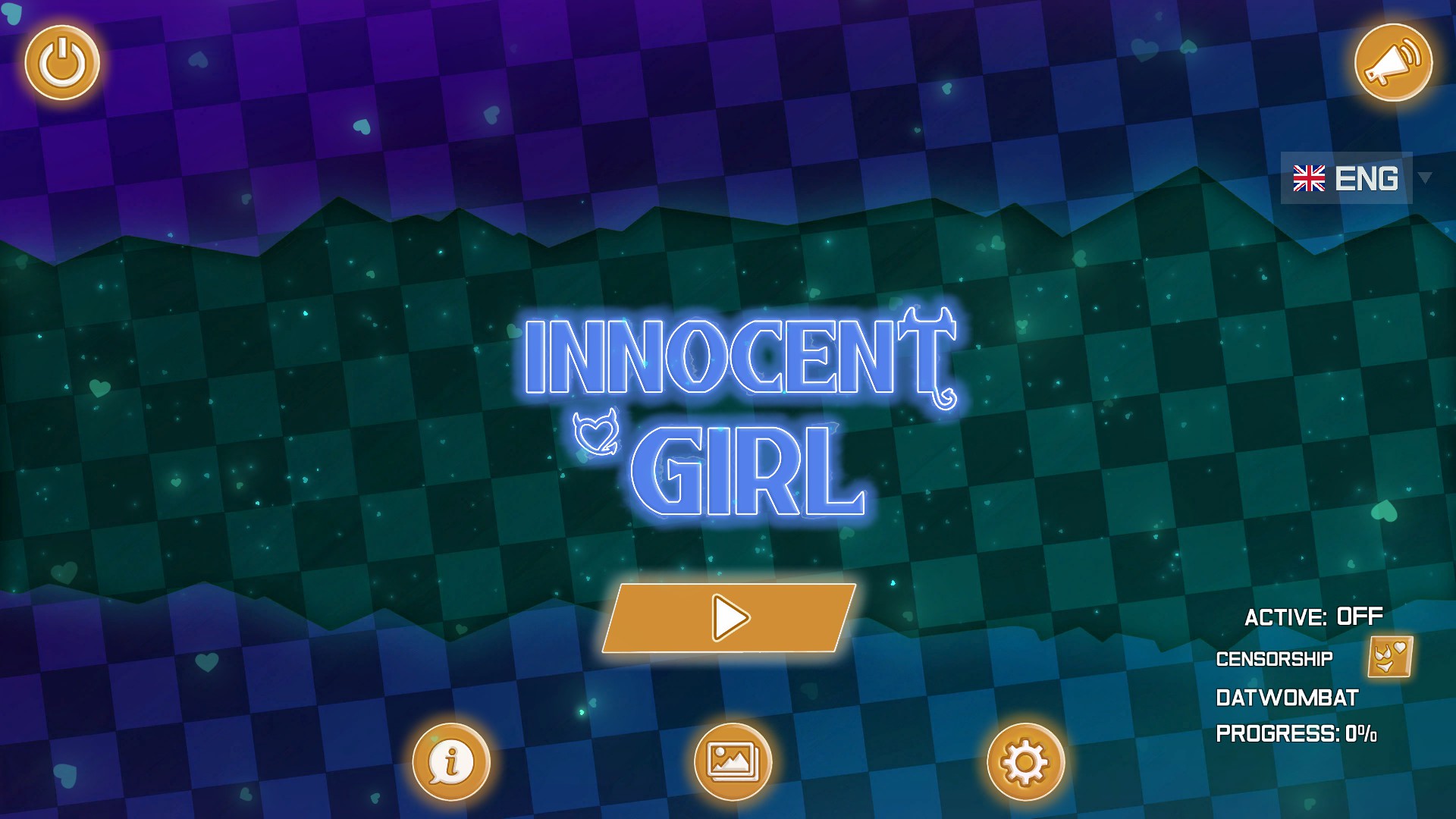 Chapter One: Introduction
Innocent Girl is a collection of minigames available on Steam. I predict it would take most players up to two hours to complete each "mode". I was fed up after about forty-five minutes.
I received a free copy of this game for review purposes.
Chapter Two: Gameplay (2/5★)
Section One: Overview
Innocent Girl is in fact, eight different games bundled into one, including "GIRL CATCHER", "GIRL CUTTER", "PUZZLE", "ROCK, PAPER, SCISSORS", "GIRL SNAKE", "GIRLMAN", and "GIRL TRON".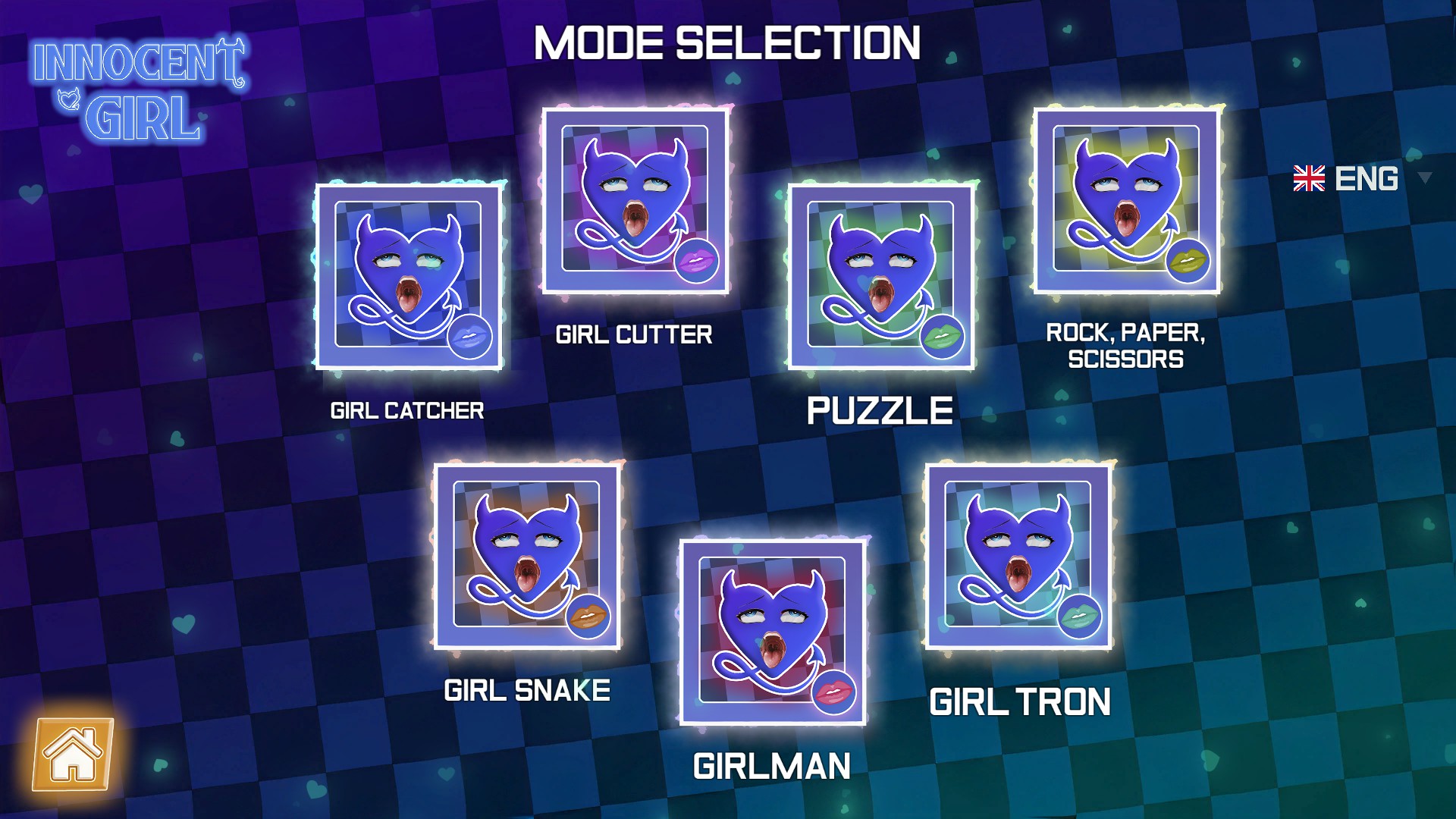 Section One: Modes
In GIRL CATCHER, you must "catch" falling GIRLS and "AVOID THE BANDITS".
This "mode" is so easy it's boring — but some gamers may find it "relaxing".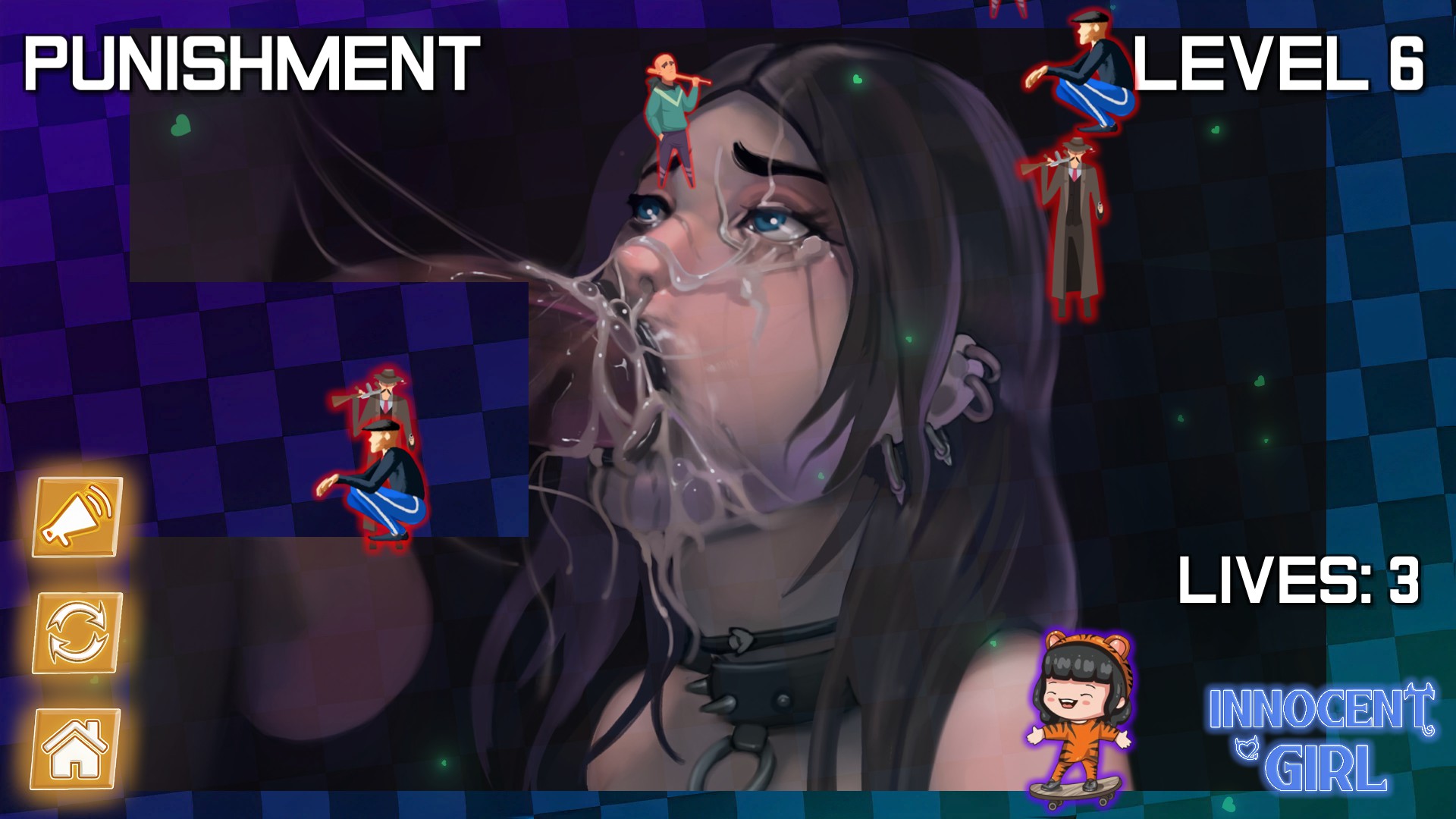 GIRL CUTTER is Qix clone. the idea is to "cut" sections of the playing space to reveal an image underneath. If an enemy intercepts your "cutter", you have to restart from the level. Most Qix clones I have played provide some form of "hit points", but not GIRL CUTTER.
I found this "mode" to be really frustrating.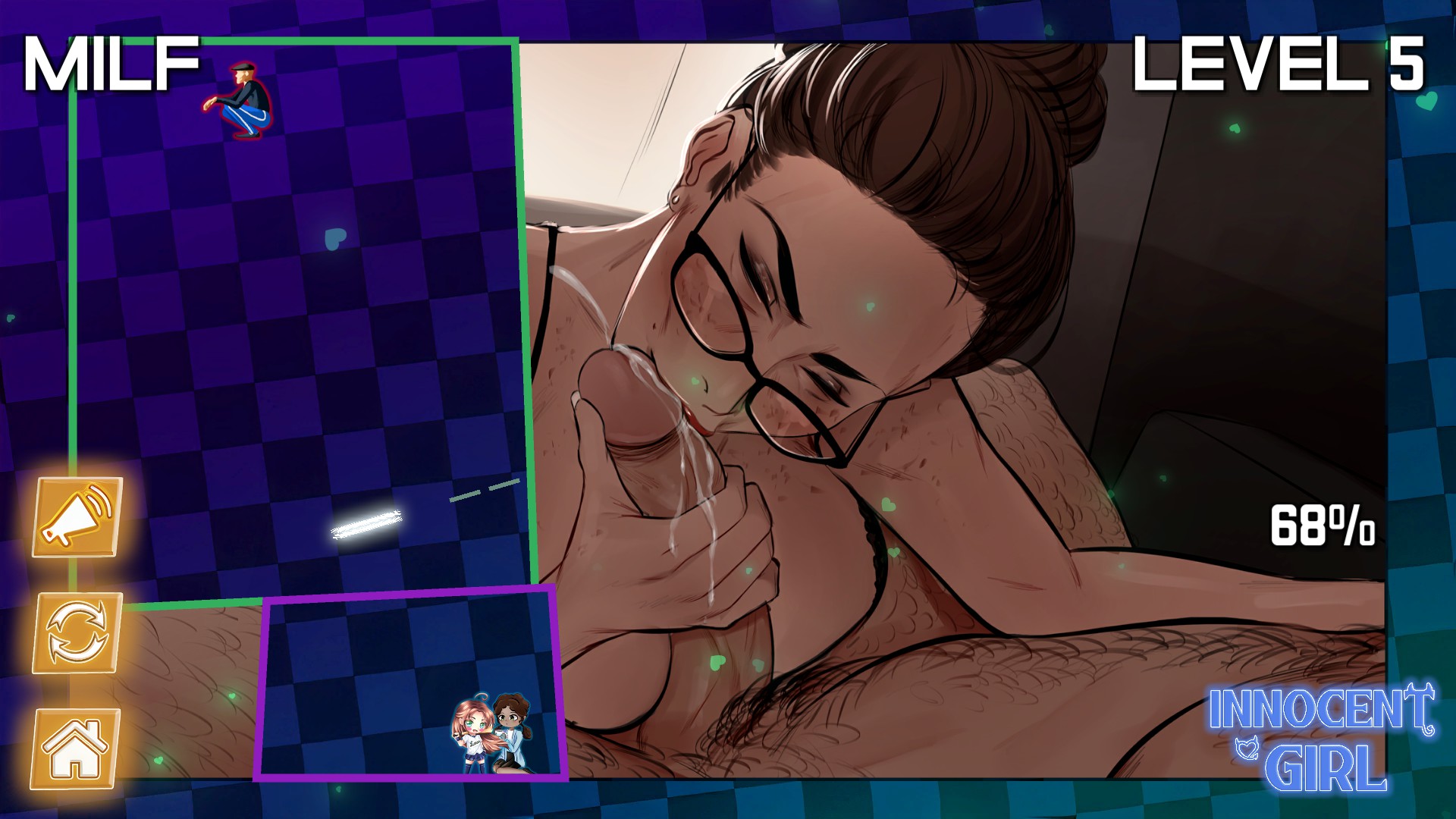 PUZZLE is a glorified jigsaw puzzle game with a trivial difficulty.
This game mode would benefit from more traditional, square-shaped pieces for a challenge.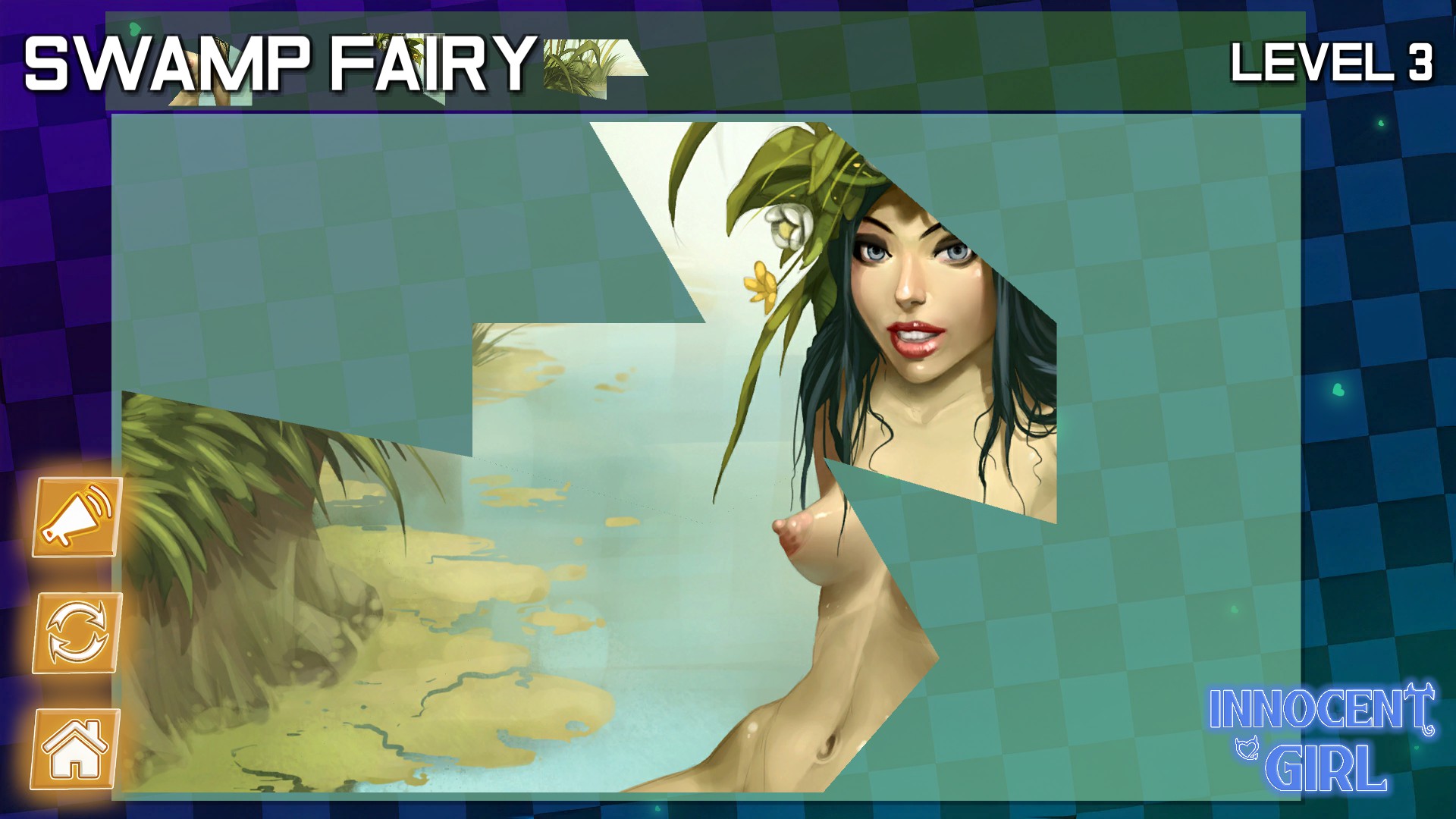 ROCK, PAPER, SCISSORS is a guessing game. Rock beats scissors, scissors beats paper, and paper beats rock. You have to guess the correct options six times in a row.
This "mode" sucks ass.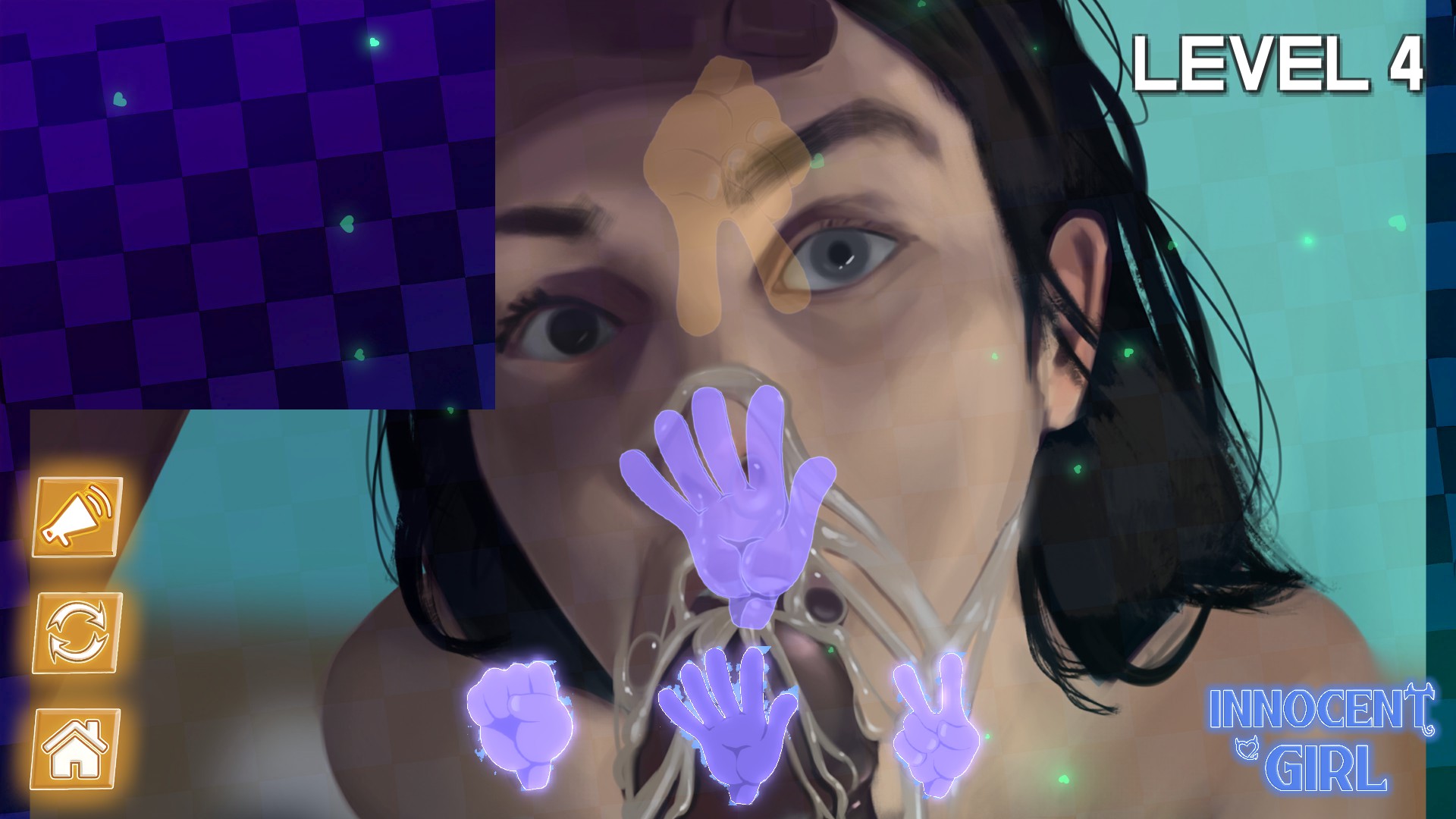 GIRL SNAKE is a variation of Snake. You control a "snake" that can only in two directions.
The goal of the game is to consume six hearts without colliding.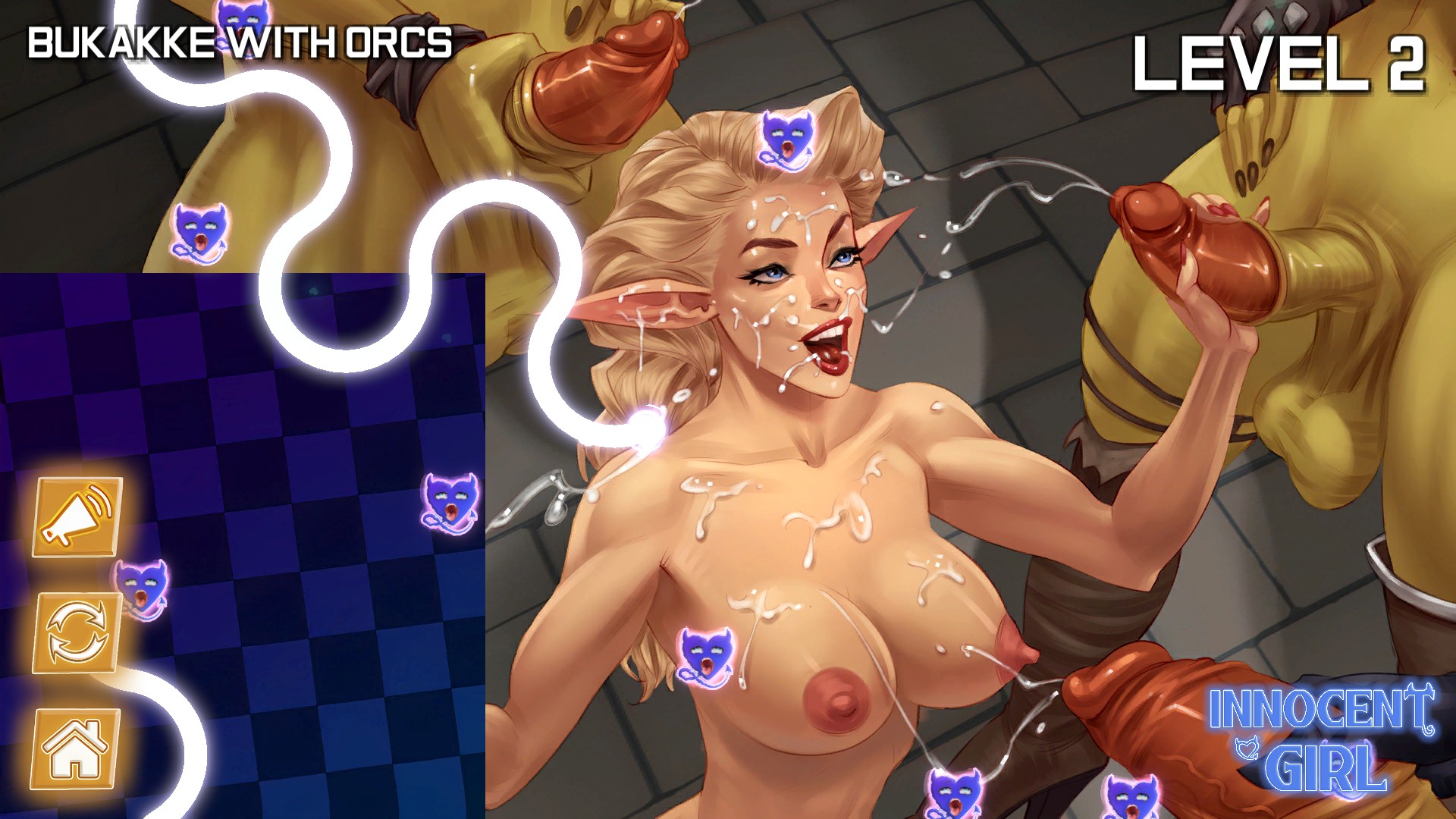 GIRLMAN is a really shitty Pac Man clone. The goal is to eat hearts and not to get caught.
The collision and controls are so bad I gave up after the first round.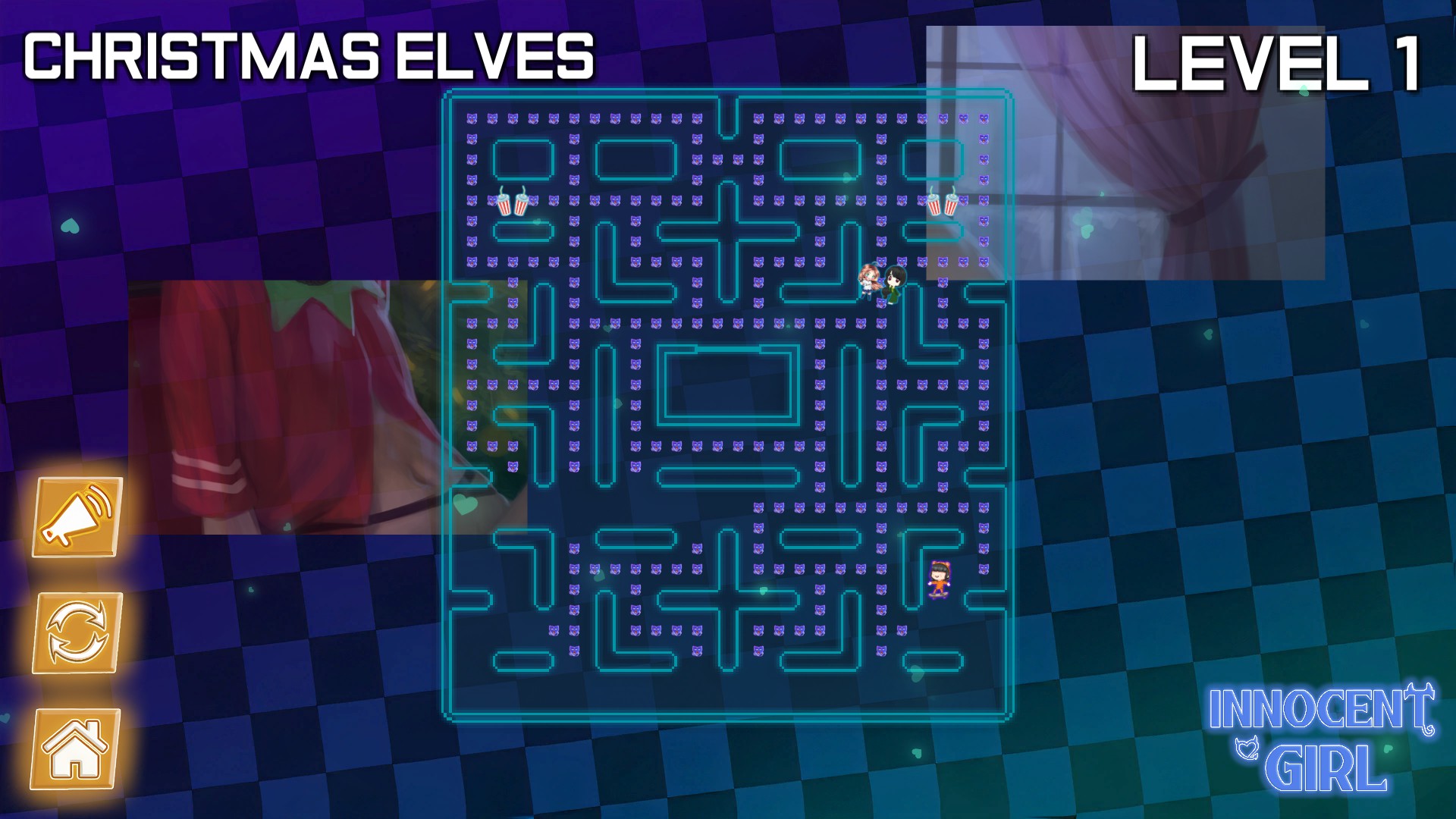 GIRL TRON is a bit like Snake. The goal of this "mode" is to outlast your opponent by not colliding into anything.
Exploiting the AI is easy but the gameplay is really repetitive — not fun.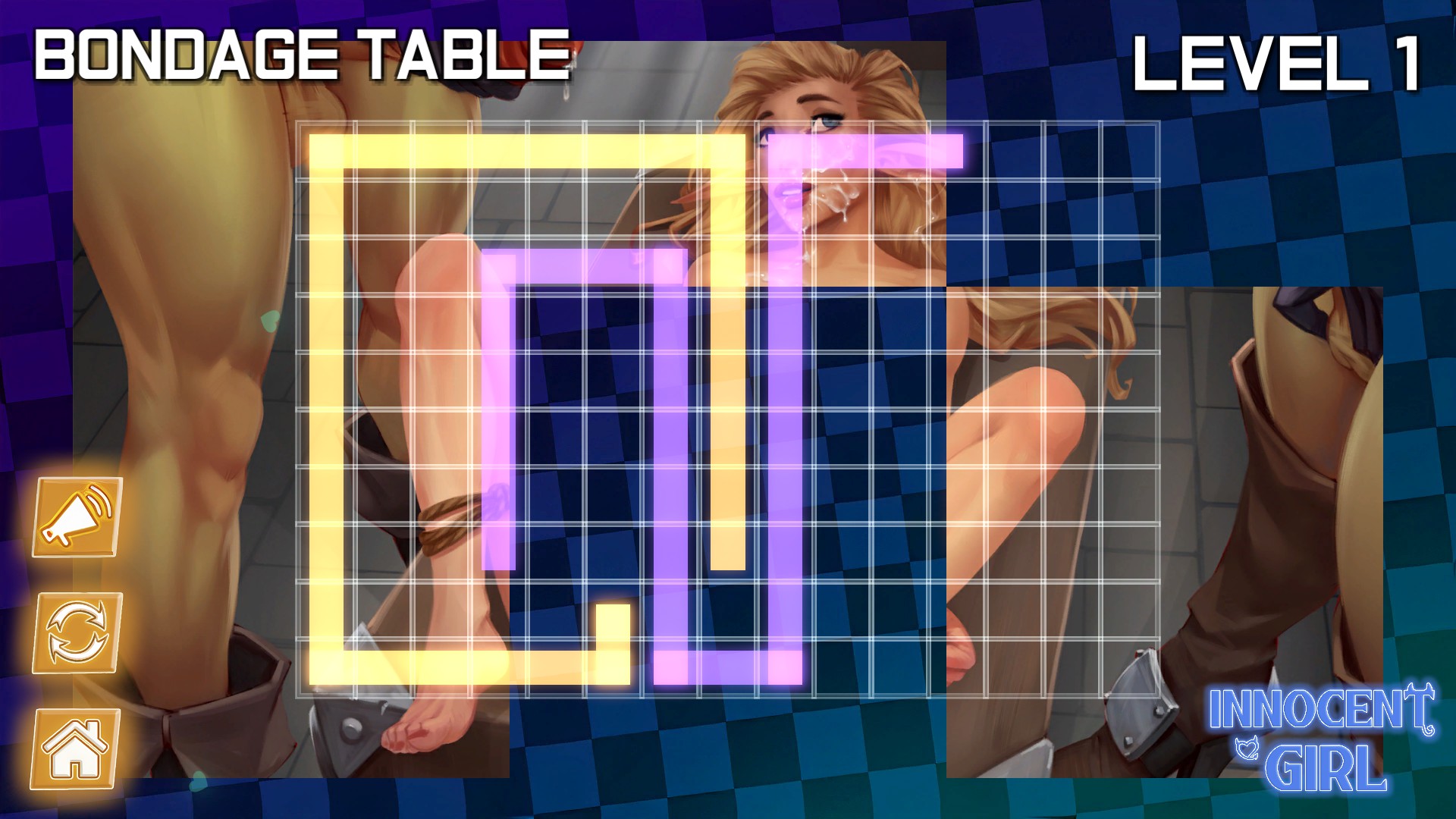 Chapter Three: Sexual Content (2/5★)
Section One: Content
There are fifty-six unlockable images with a wide variety of women in differing, vanilla situations. Given the lack of visual coherency, it's clear as day they're lifted from artist portfolios.
Hopefully with their permission.
Section Two: Implementation
Completing levels unlocks images in the a gallery.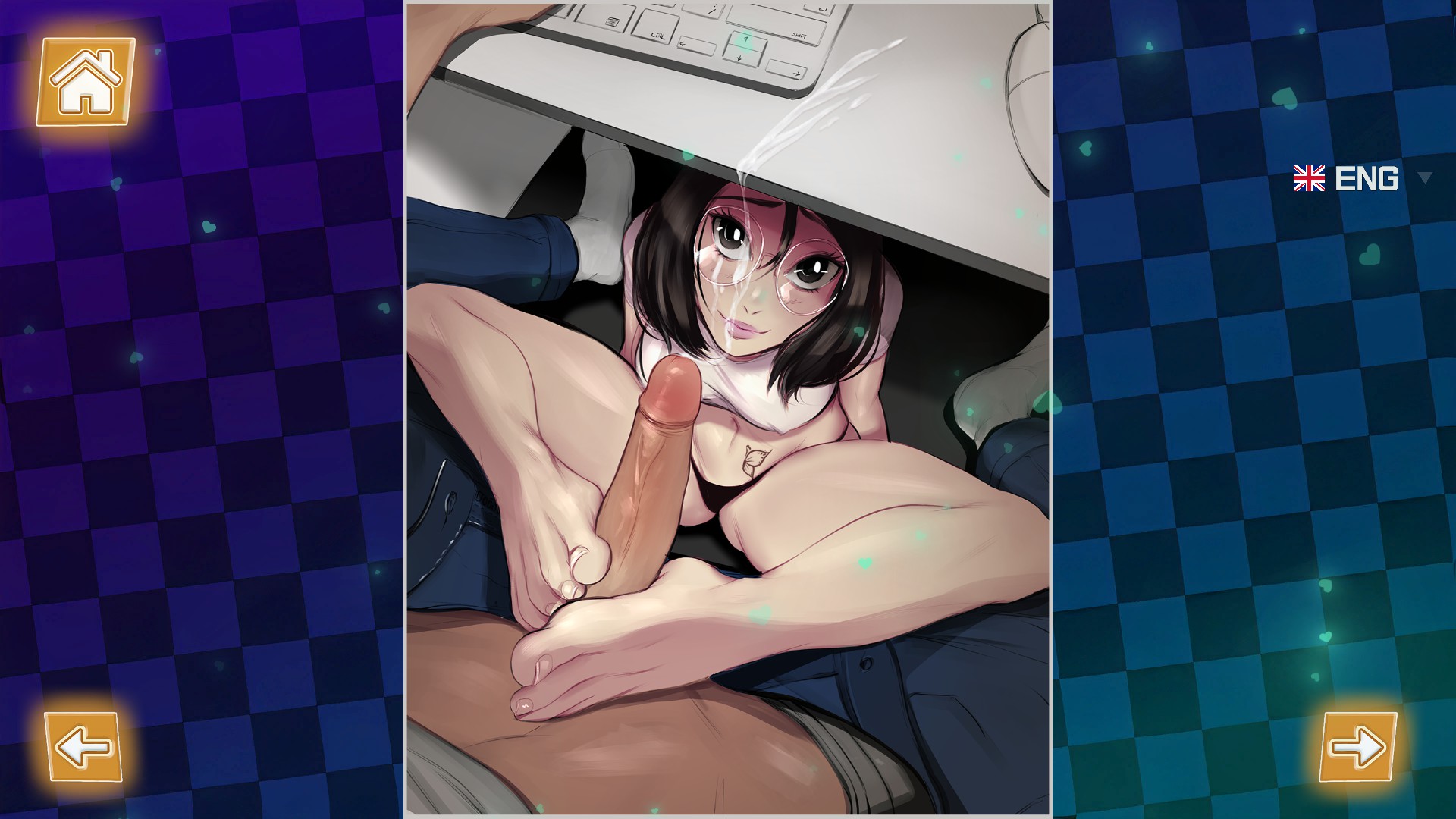 Section Three: Interactivity
There is no interactivity whatsoever — just pretty pictures to enjoy.
Section Four: Quality
The artwork is phenomenal but I was put off by inconsistent themes, styles and aspect ratios. I would rather be browsing Pixiv or Google Image Search than this hodgepodge.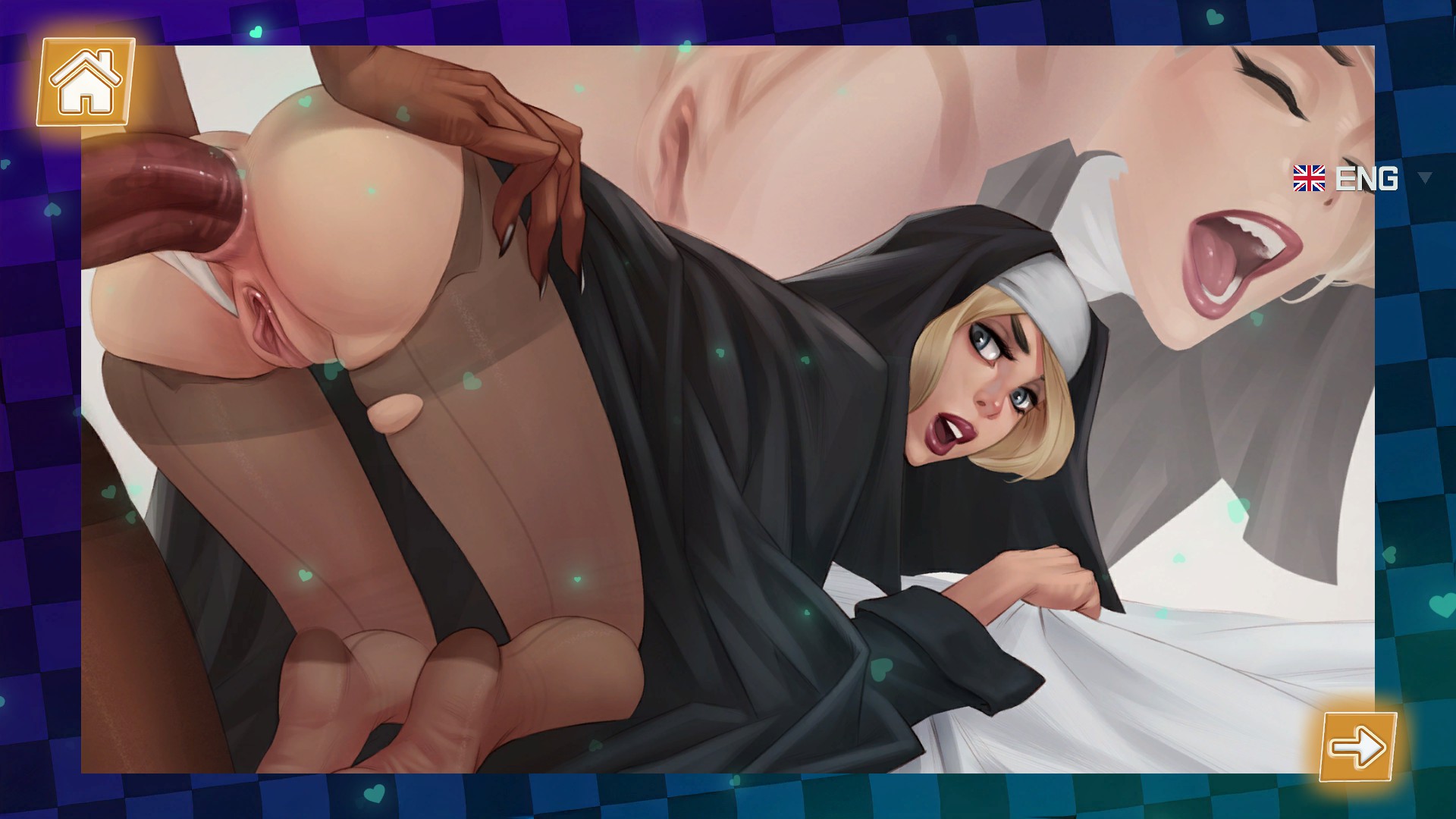 Chapter Four: Story (1/5★)
I'm sure there's a story behind the characters shown in the gallery, but as far as I'm concerned Innocent Girl is lifeless.
Chapter Five: Sound (4/5★)
Section One: Soundtrack
There are a handful of chill, electronic tracks. They felt like appropriate selections given the casual gameplay. I like how the name of the songs is shown on-screen while browsing "modes", potentially allowing players to check out artists they may be interested in listening to.
Section Two: Sound Effects
The sound effects are lots of fun! Completing games is confirming, and navigation is pleasant.
Chapter Six: Visuals (3/5★)
Section One: User-interface
The user-interface is somewhat polished with flashy graphics and animated visual effects.
The use of icons as "back" or "close" buttons confused me. I was generally unsure what button to press to get out of whatever screen I was on. When I booted the game for the first time, I had no idea how to close the developers' welcome message!
Section Two: Graphics
Innocent Girl strikes me as a sort of "asset flip" with wildly discordant graphical elements (including stock clip art). Overall, the game looks hastily thrown together.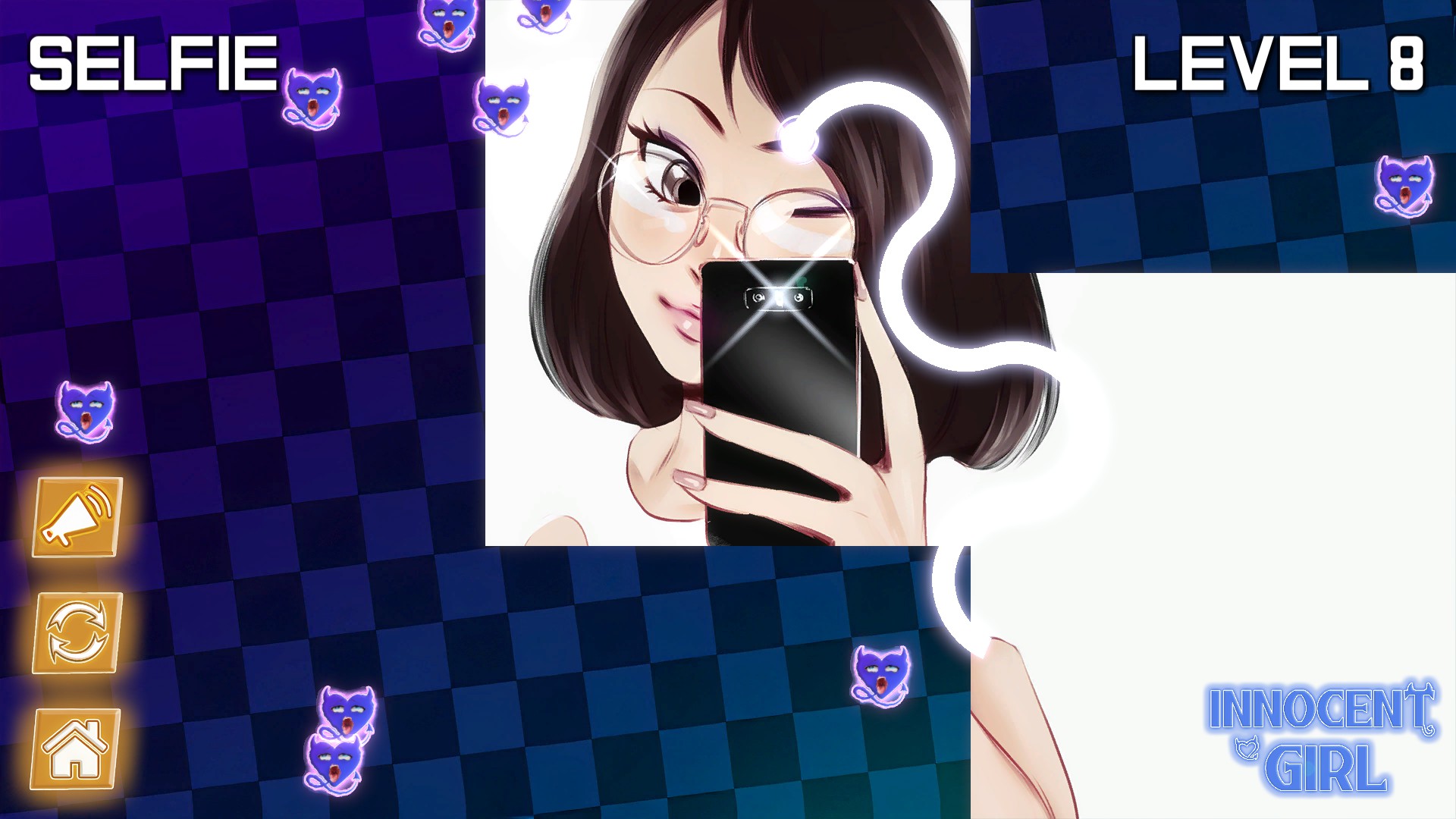 Chapter Seven: Verdict (2/5★)
Innocent Girl is a good pick if you're an achievement hunter looking for maximum bang for your buck — but I don't think anyone else will enjoy this game. The artwork looks good, but it's nothing a quick Google search couldn't supplant. Innocent Girl may offer a variety of experiences, but each of its "modes" are too unrefined to be any fun. I would pass on this "Pleasurable Arcade Game".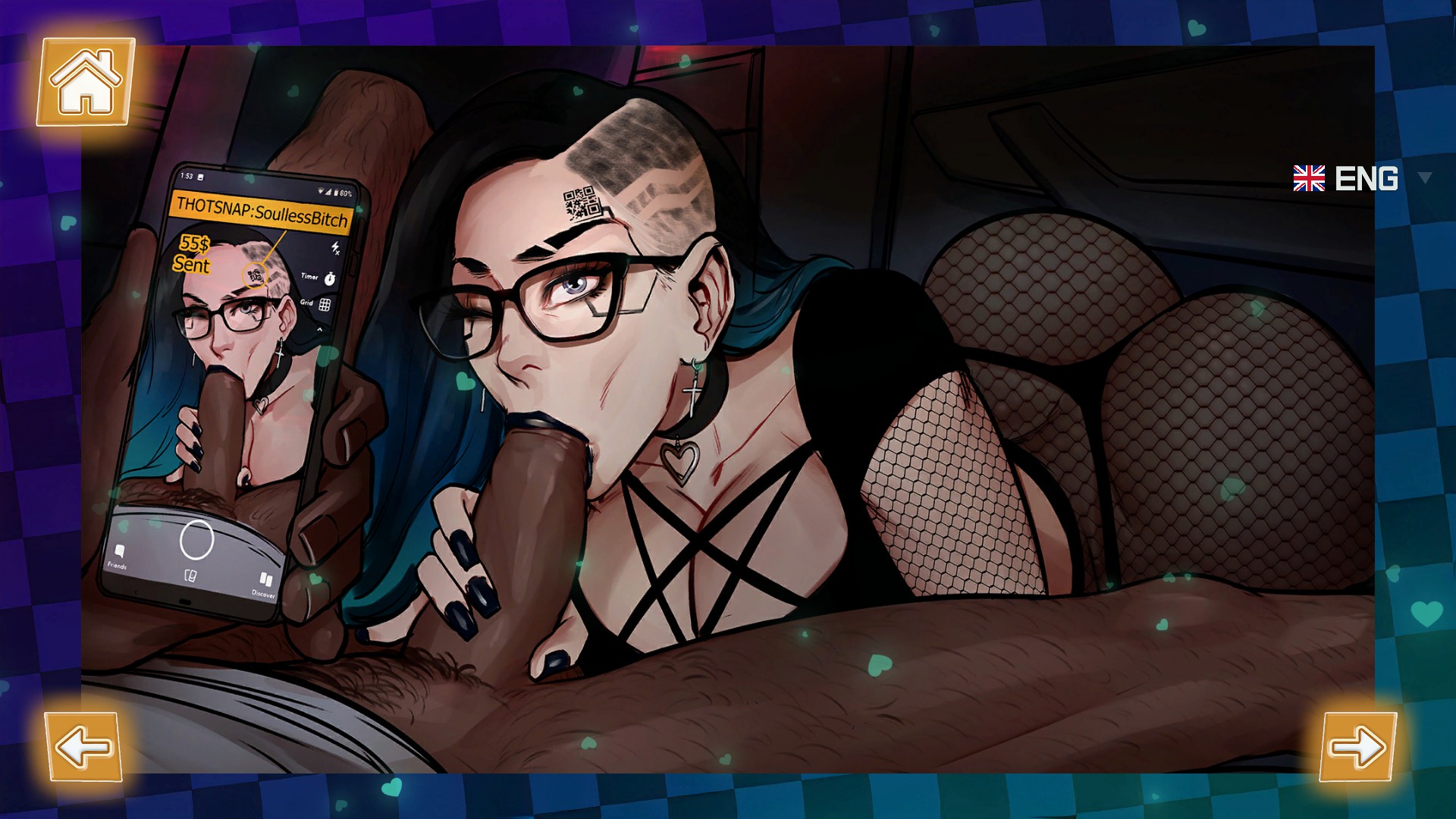 Chapter Eight: Recommendations
Gameplay
Add "lives" in "GIRL CUTTER".
Fix the collision in "GIRLMAN".
Sexual Content
Try to stick to one artist, or at least a common theme.