---
Hentai Most Wanted is a lewd third-person beat-'em-up/stealth game.
---
At-a-glance
---
(Adult) Content?
Yes, female nudity.
Censorship?
No. Woot! Woot!
Hours of Game-play?
Five or ten minutes.
Modding Support?
No.
Patch Available?
No, not necessary.
---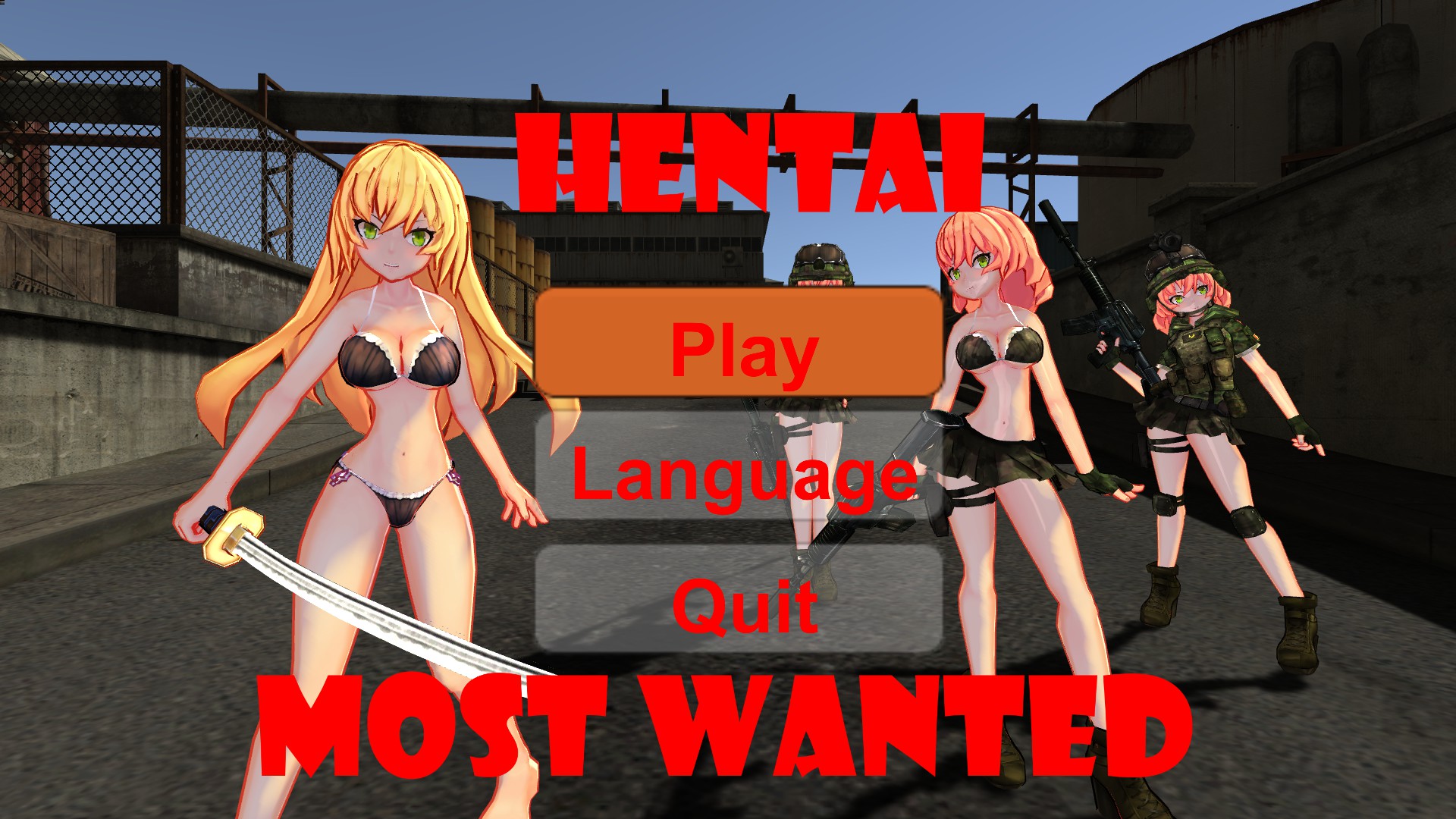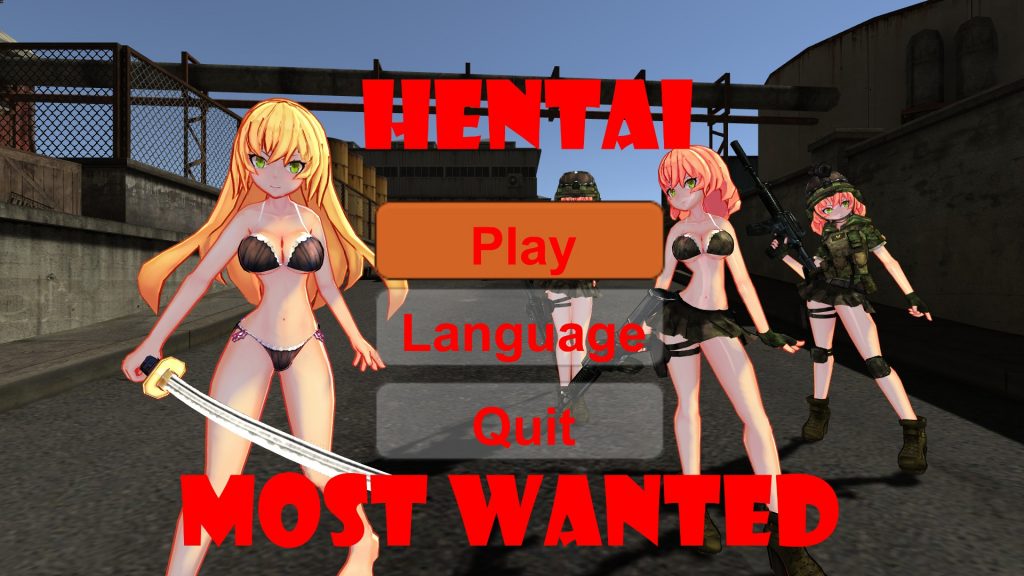 ---
Gameplay
. . . in a nutshell
Slice 'n dice n' sneaky sneak.
out the shell. . .
You slice 'n dice everyone who gets in your way, taking advantage of your stupendous speed and lethality. You're grossly outnumbered, and you've brought a knife to a gun fight. Ideally, you should sneak by your enemies to avoid confrontations all together.
If you die, it's back to square one. And the controls are awful.
Story
Anime girl is wanted felon for public indecency. The police wanted give 'er a slap on the wrist, but she figured they were out for blood. So Anime Girl took up her sword (which she really shouldn't have and brought the fight to the police. After losing one two many troopers, the military was deployed to put an end to her killing spree.
You're Anime Girl, and your objective is to survive.
Visuals
Did somebody say asset flip? I'm not sure if I saw a single original asset. That aside, the visuals look fine, though far from great. The titlescreen says everything you need to know about the game; cheap and without so much as an "options" screen.
Credit where credit's due, this game did not turn my PC into a fireball (from poor optimization).
The Goods
If you like watching the rear of an asset flipped, generic anime girl I still wouldn't recommend this title for the goodies. Also, no, there's no hentai. Are you surprised?
. . . expect basic female nudity.
Verdict
Don't buy this game. Leave it to digitally rot on the Steam storefront. I'm not a fan of memeware in general, but this memeware is something special (in a bad way). Unless this game sees significant updates, you'd be better off using your money for origami.
---