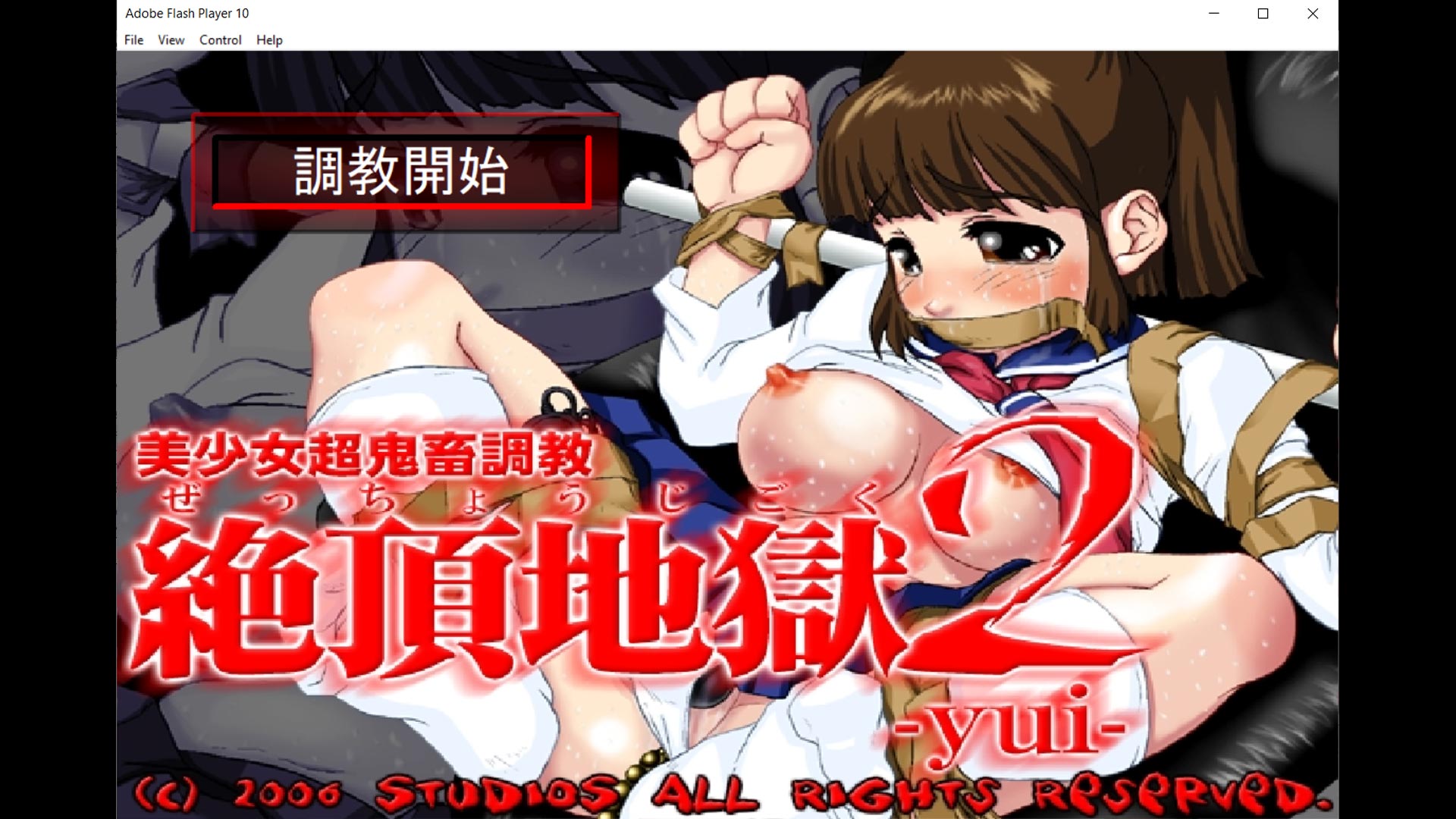 Chapter One: Introduction
Climax Hell 2 ~yui~ is a lewd sex-training game available on DLsite.
To note, this game is exclusively available in Japanese — I can't read Japanese, and my Google Translate app refused to help me understand the game.
Chapter Two: Gameplay (4/5★)
Section One: Overview
You're supposed to enjoy "the freedom to torment"; there are no objectives or unlockable content. With a toolset of tormenting tools, your only objective should be to free your nut!
Fainting, orgasms and enemas are tracked between games, but their usage is purely cosmetic.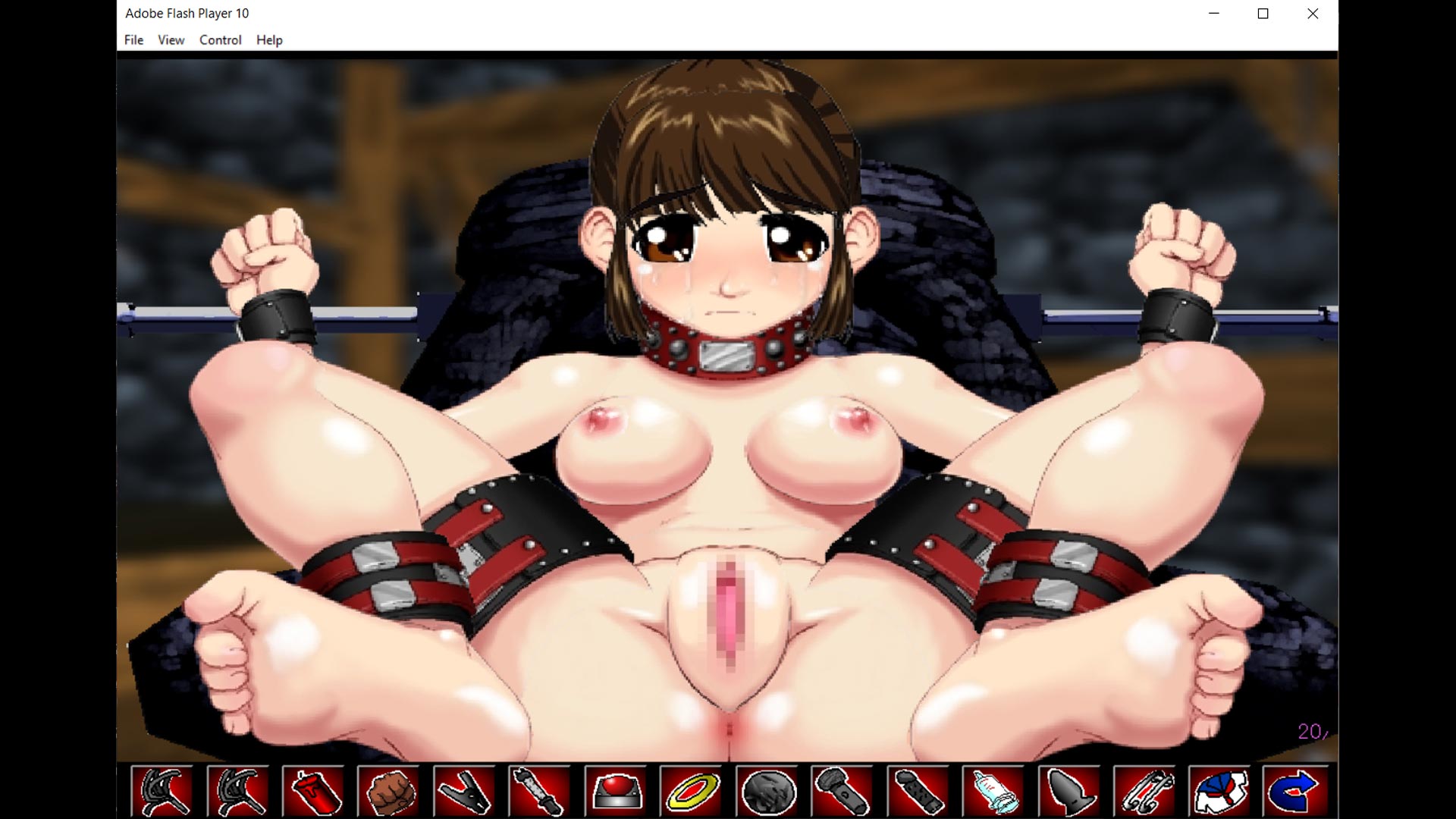 Chapter Three: Sexual Content (5/5★)
Section One: Content
One should expect BDSM, blood, branding, bruising, whipping, electrocution, urination and defecation among other torturous visuals and animation.
Climax Hell 2 ~yui~ is an incredibly violent game — not for the weak boned.
Section Two: Implementation
Maintaining consciousness is a bit of a balancing act. The protagonist has a tendency to faint under excessive duress, especially when her head or genitalia are heavily damaged.
It's possible to bring her back, but there's a point where she's as good as dead.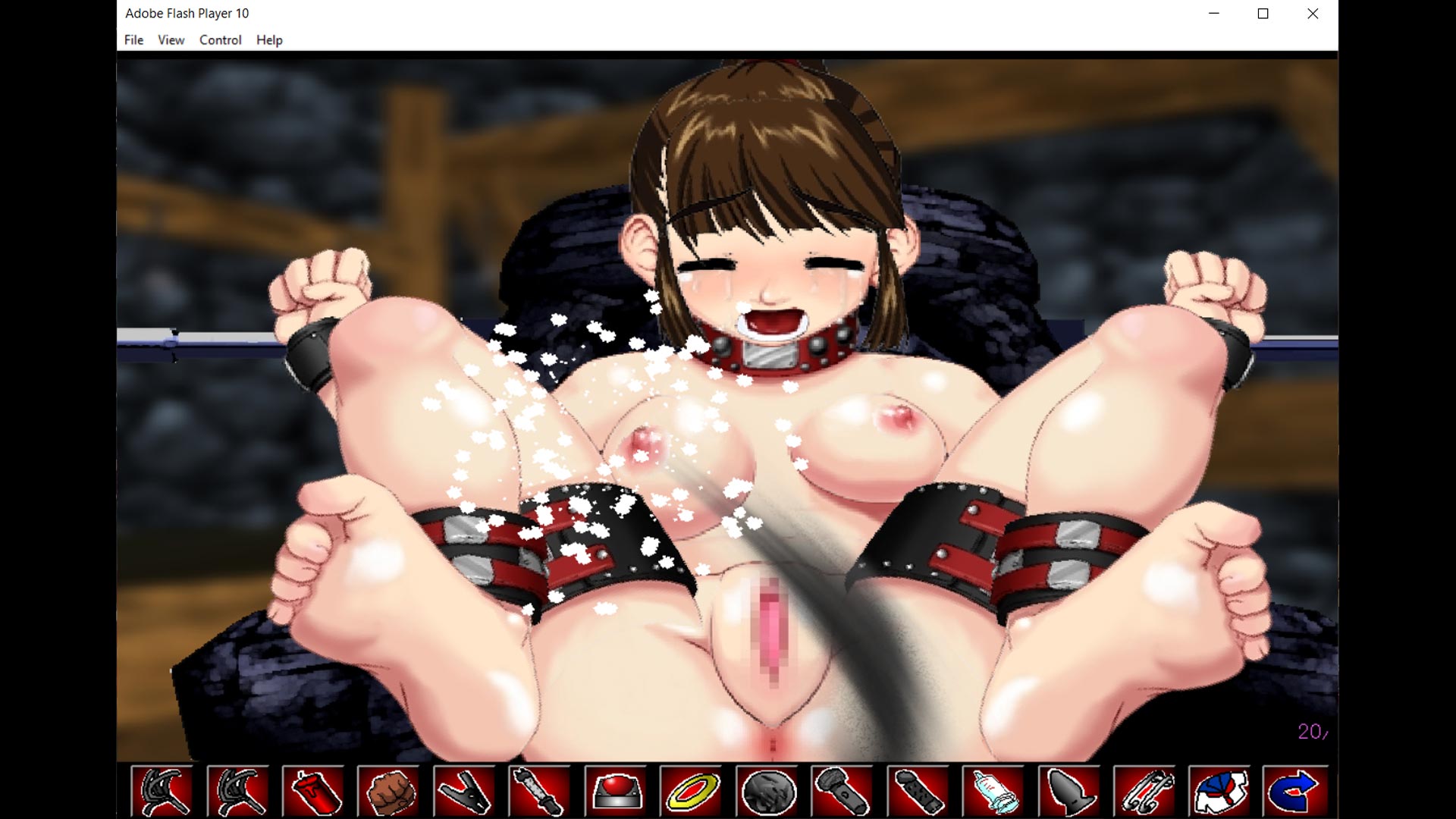 Section Three: Interactivity
At your disposal are fourteen torture tools with animations covering a variety of erogenous zones — including the face, feet, belly, butt, breasts and pussy!
Section Four: Quality
The artwork, animation, sound effects and voice acting are amazing! Tools have a lot of "punch" to them — the way the protagonist writhes and screams with every bruise and forced orgasm is sure to arouse anyone that's into human suffering.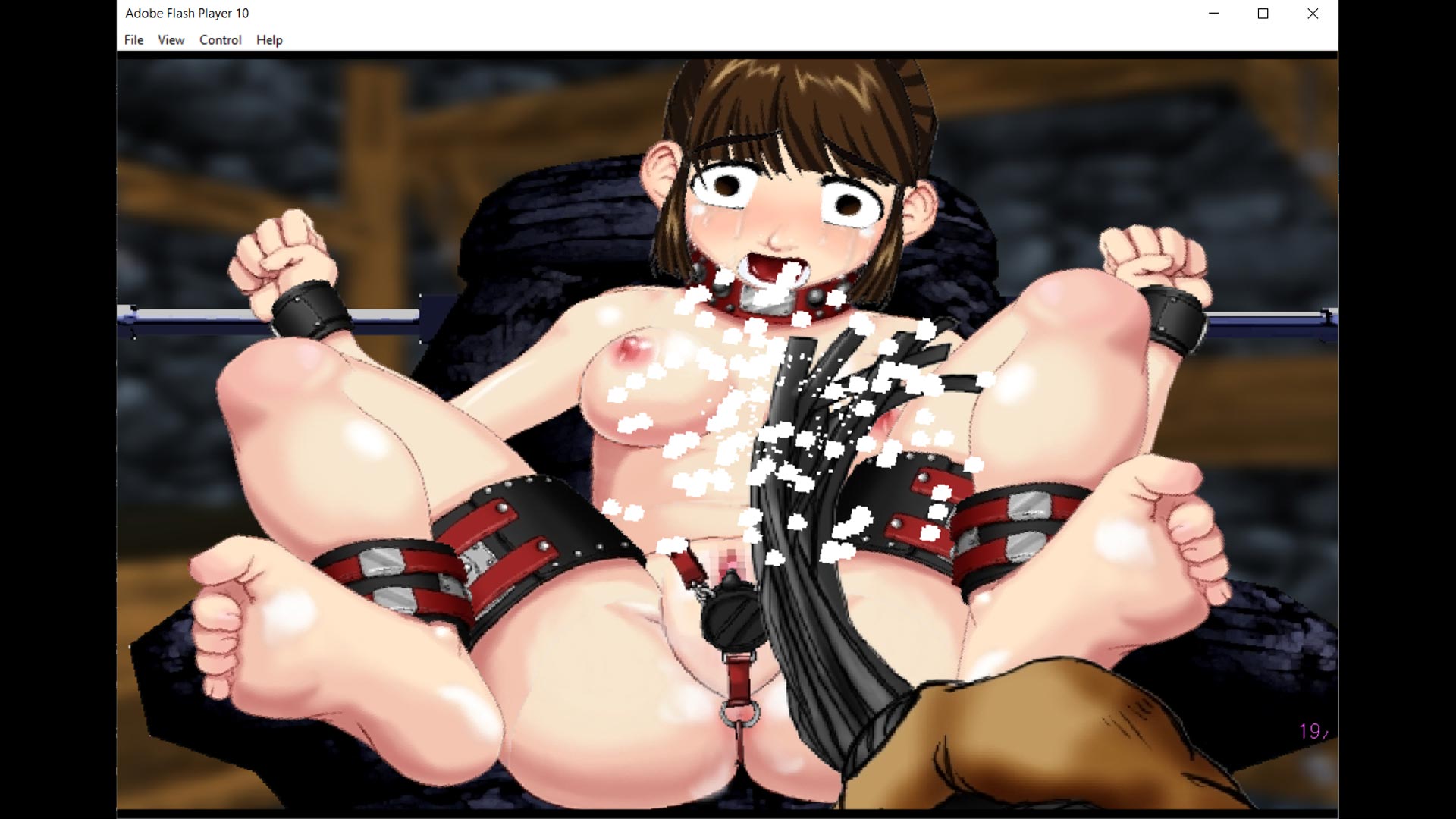 Chapter Four: Story (1/5★)
A bound and helpless woman awaits her fate.
"Whether you whittle away at her slowly, or crush her soul right away… is entirely up to you"
Chapter Five: Sound (4/5★)
Section One: Soundtrack
The title-screen has a simple but powerful track. If I heard this music in an RPG, I'd know something really bad is about to happen. In the context of this game it's fitting.
But that just depends on your point of view!
However, the one music track in the game unexpectedly stops before looping. StudioS added one song to the game and they didn't do it right. Is seamless looping too much to ask for?
Section Two: Sound Effects
Tools are satisfying to use and hear; the whip has a loud "crack", the brand nicely sizzles. and electricity crackles with power. StudioS even went through the trouble to add careful farting sounds whenever the protagonist pushes out an enema!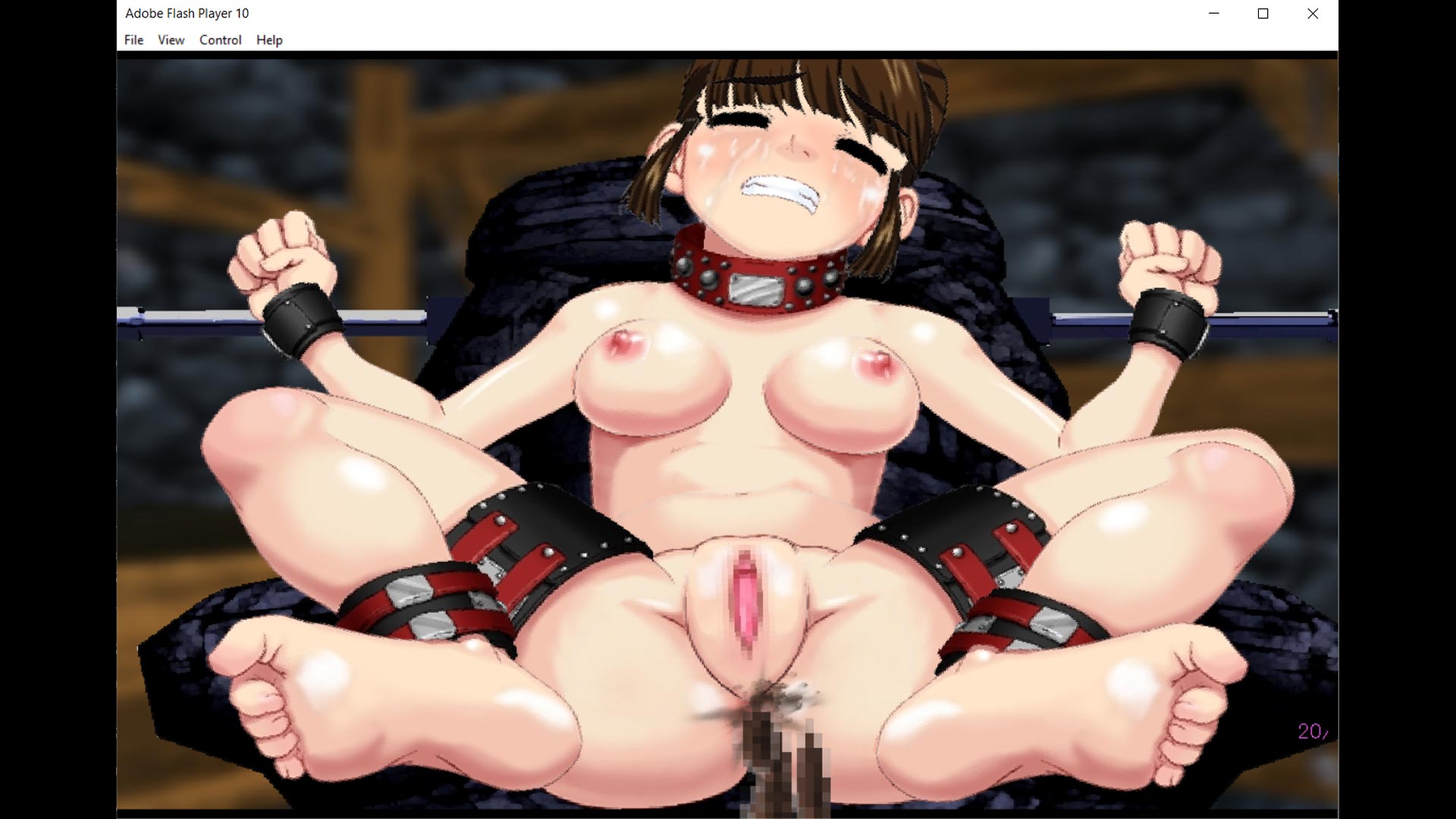 Section Three: Voice Acting
The voice acting is really something. When the game starts, the protagonist cries and whimpers in anticipation for "Whips, roman candles, electric dildos, punching, enemas, and more" — and the moment you begin to use these tools, she screams and begs for dear mercy.
I can't say I've ever seen anyone in the same predicament, so I can't vouch for the "realism" of the voice acting. . . but it was pretty convincing for me! It goes without saying, I wouldn't recommend playing this game where someone might hear it. They might get the wrong idea.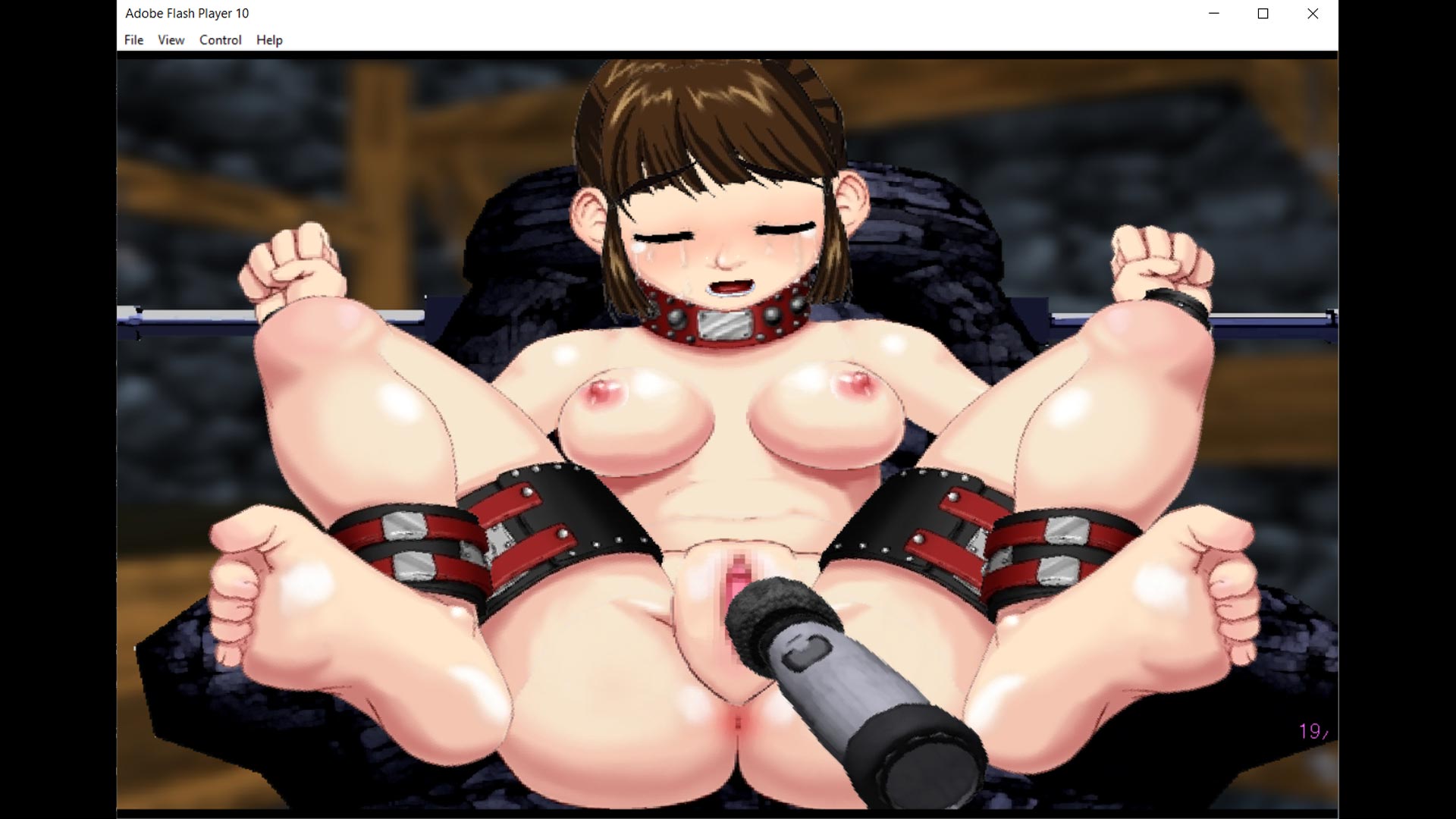 Chapter Six: Visuals (4/5★)
Section One: User-interface
The user-interface can be a little annoying as it comes and goes seemingly whenever it pleases — but as long as you keep your cursor at the center of the screen, you may enjoy an unobstructed view of the goods.
Well, except if it wasn't for the dumb ass "FPS" counter. Why do I need that?
I couldn't figure out a way to borderless full-screen the application without fucking up the controls or cutting off the bottom portion of the screen. I was forced to play the game windowed.
Section Two: Graphics
The artwork has a sort of "retro anime" vibe to it. Overall, the animation is a delightful kick-back to the days of Flash — I only noticed a minor animation error (regarding the protagonist's pussy).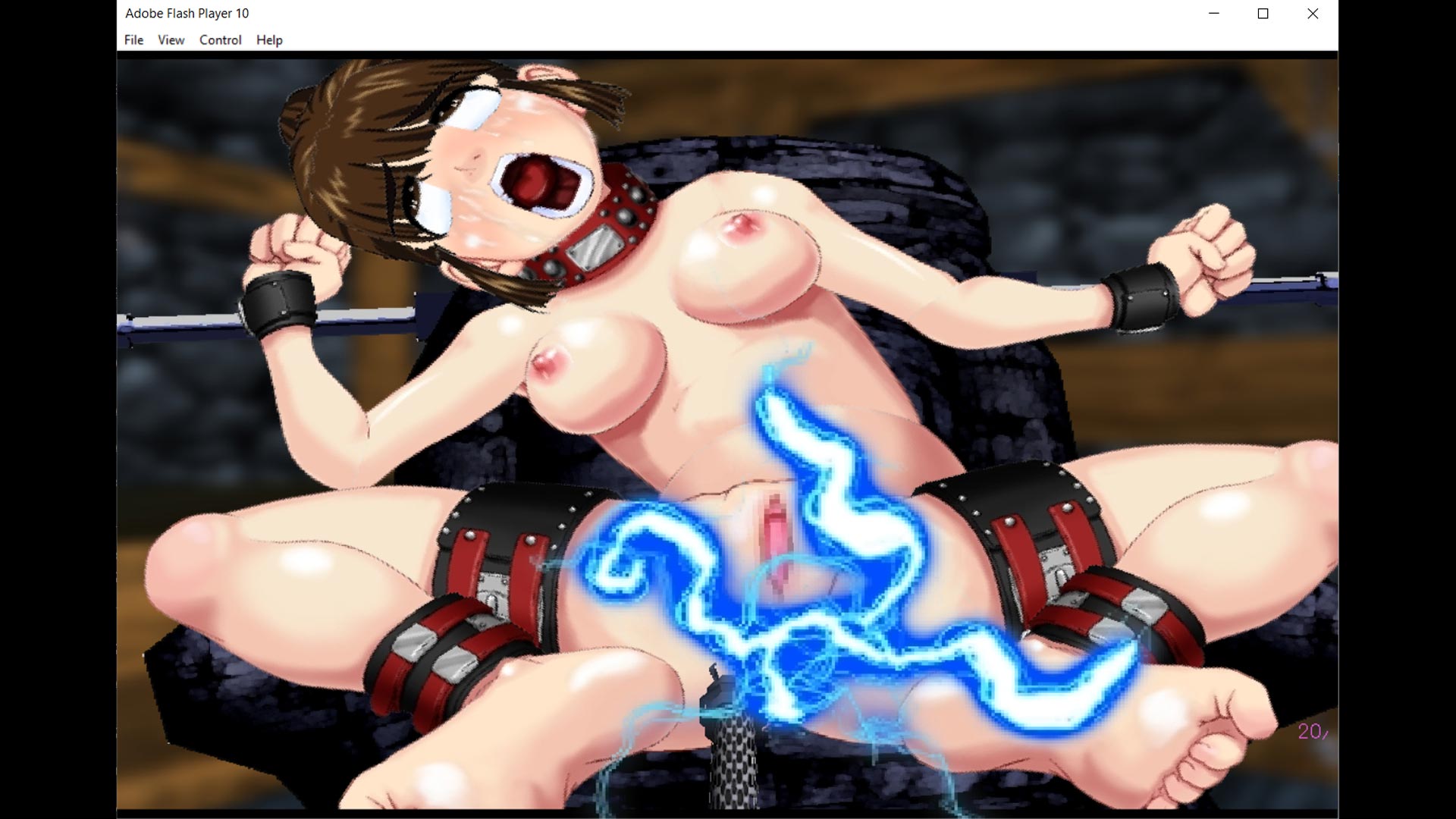 Chapter Seven: Verdict (3.5/5★)
If you like sex trainers with extreme violence, you'll enjoy this game. Featuring a collection of delightful animations and pained shrieking, Climax Hell 2 ~yui~ is a great quickie.
It doesn't take more than a few minutes to see the whole game, but it effectively scratches a particular set of itches. My recommendation? Quench that sadistic thirst of yours!