---
Horny Heart is a lewd shooter/gacha game with assorted anime girls.
Adult Content?
(FxM) sexual content.
Censorship?
No. Woot! Woot!
Hours of Gameplay?
One hour.
Patch Available?
No, not necessary.
---
Foreword
---
I received a free copy of this game for review purposes — thanks HornyStudio!
---
---
Gameplay: overview (2/5★)
---
Shoot panties to unlock gacha spins (and hope to land on lewd content!) The panty-shooting is not unlike an arcade game — you aim your cursor and fire away to accumulate points. Points can be used to purchase randomized loot. The "gacha" is the only way to unlock sex-scenes and their respective currency. You'll have to spin the wheel for enough "hearts" to see what every scene has to offer!
---
---
Sexual Content: overview (2/5★)
---
There are five animated sex-scenes, with four variants a piece (for speed and climax). The artwork is decent, but the animations are meh. They're a little stiff, and sometimes there's visible clipping. The climaxes are painted-on (they're a total let-down). It's a bit of a grind to unlock the gallery (even if you happen to get lucky with the gacha wheel!) The artwork seems to follow a blend of modern and fantasy themes. I enjoyed the dark-skinned, green-haired lady the most (if you ask me, she should have been the whole game!)
---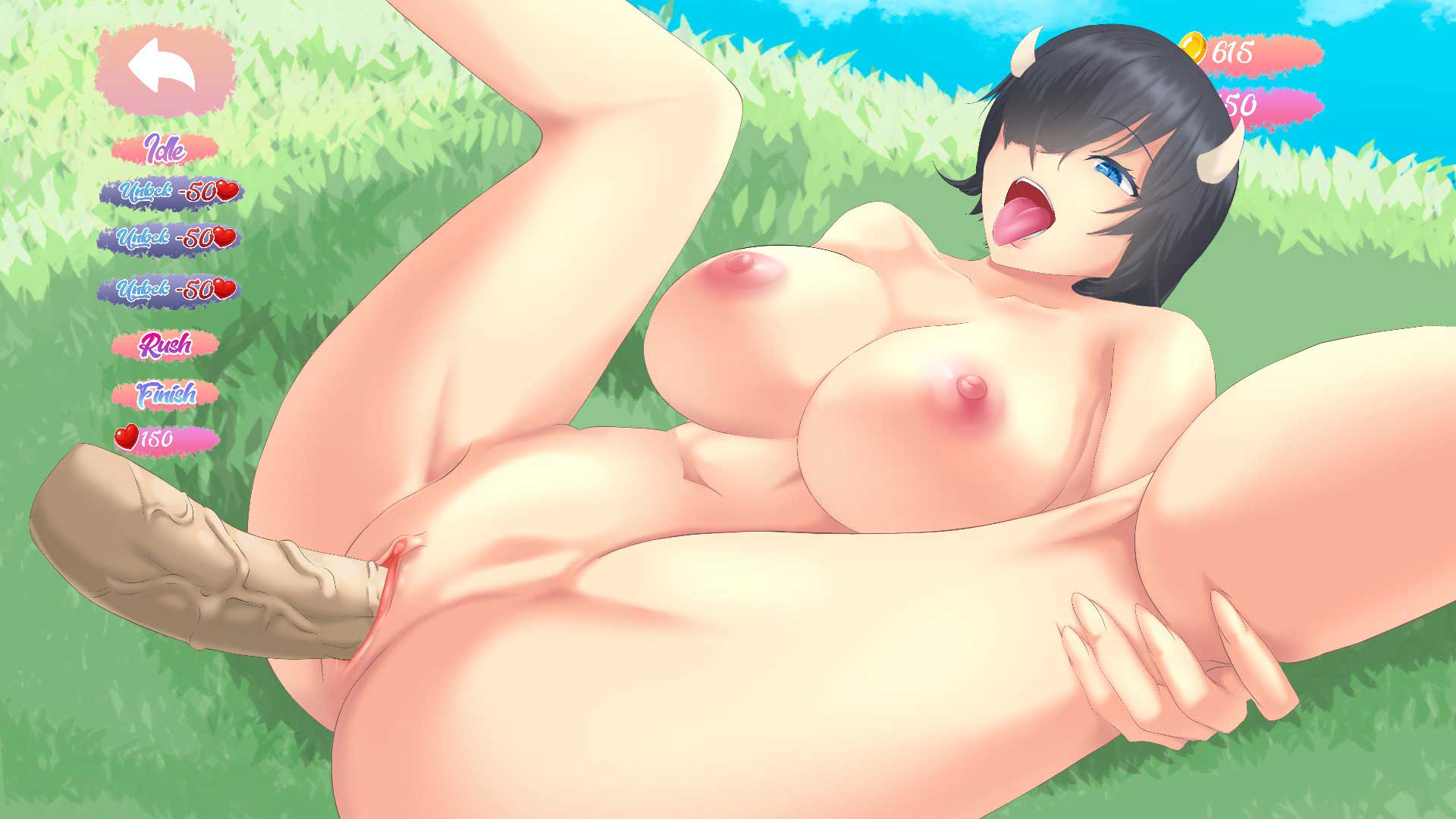 ---
---
Story: overview (1/5★)
---
There is no story (and I'm not making one up!)
---
---
Sound: overview (NA/5★)
---
I played this game muted — I won't be judging it by audio quality.
---
---
Visuals: overview (3/5★)
---
The titlescreen looks alright. For how cluttered it is, the menu and background work surprisingly well. Audio and music can be toggled from the upper-left. If you want to unlock the full gallery (and all the currency you'll ever need) there's a not-so-subtle "UnlockAll" button (in the upper-right). Unlocked CGs can be viewed from the "Gallery" screen. Unfortunately, the user-interface can't be hidden — it's like a third of the screen! Horny Heart is overall an attractive game, but it could be a little more stylistically consistent.
---
---
Verdict: why (2/5★)
---
Wait for a sale. Horny Heart is a mediocre shooter with unnecessary RNG elements. I don't understand why HornyStudio decided to roll with a "gacha" system. The gameplay doesn't offer enough variety to soften the consequences of bad luck. There's an easy "cheat" button, but a well designed game shouldn't need one. Shooting the same selection of panties again and again isn't something anybody wants to do. The sexual content could be better — I wish HornyStudio focused on a single character, instead of offering a grab-bag of assorted monster girls. Horny Heart is an okay game that could use a little more variety. Wait for a few updates (and/or a good sale).
---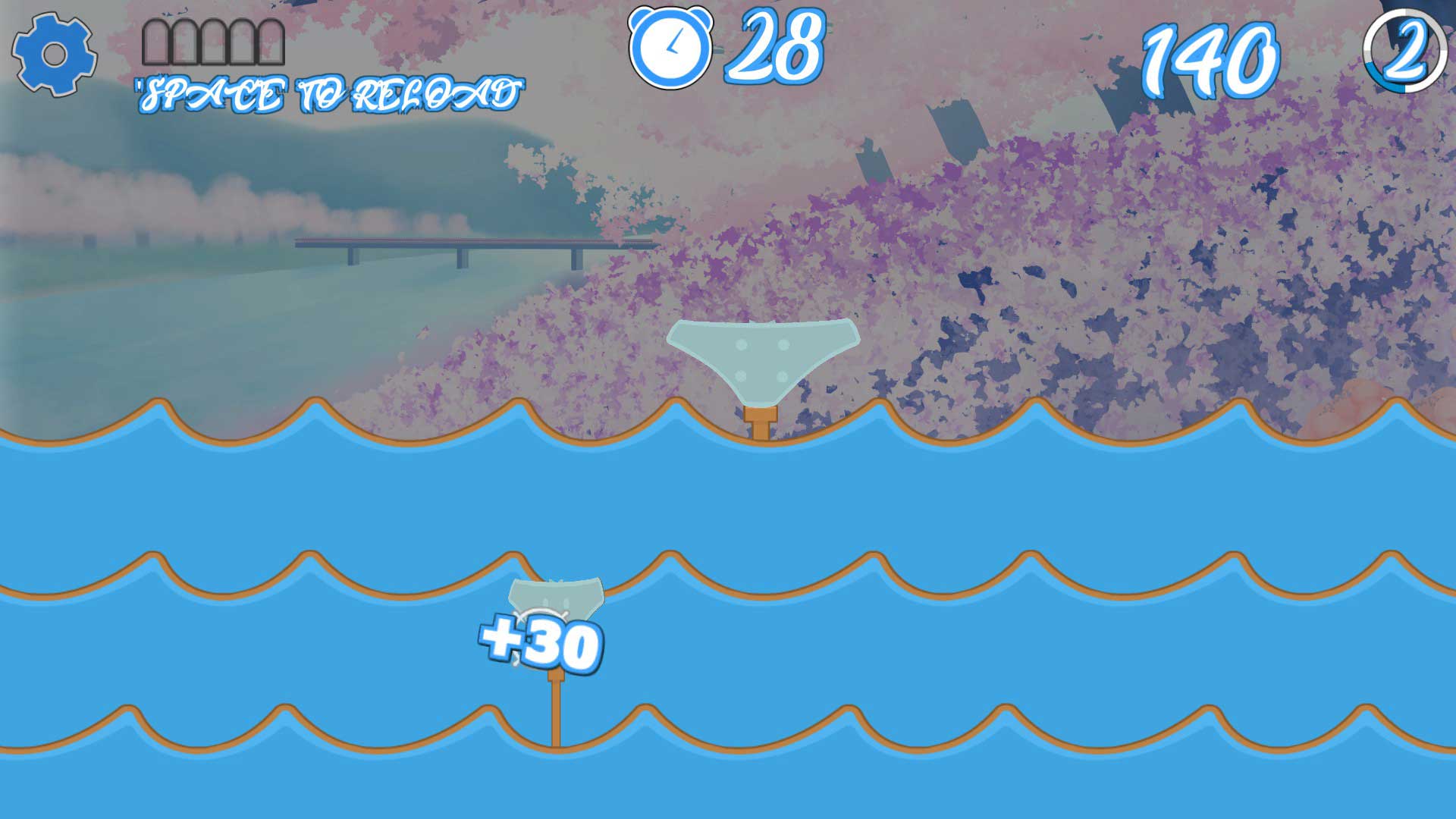 ---