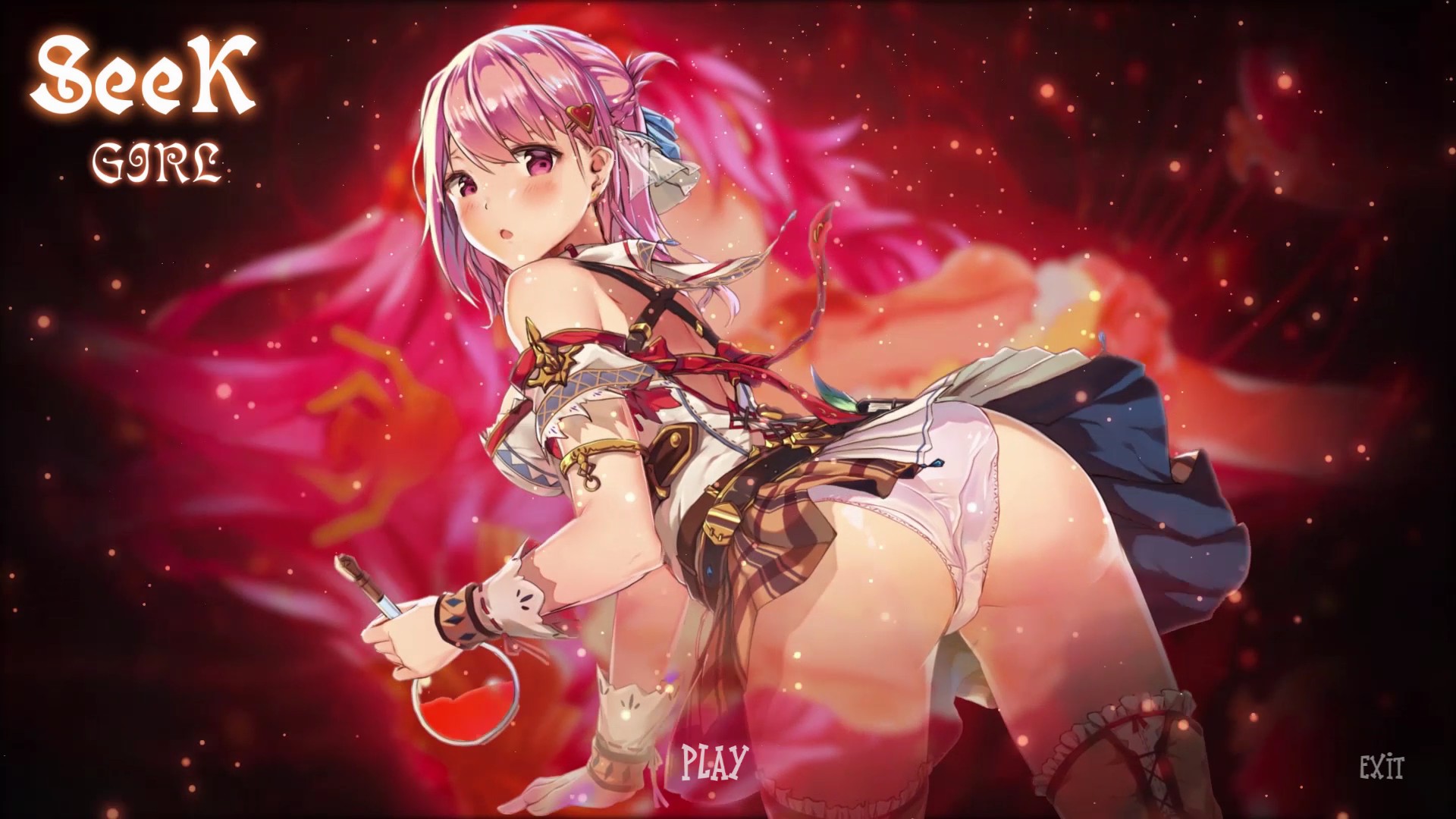 Chapter One: Introduction
Seek Girl is a lewd "whack a mole" game available on Steam. To experience the complete game with adult content, Seek Girl – Patch must be installed. This article will strictly discuss the patched version of the game.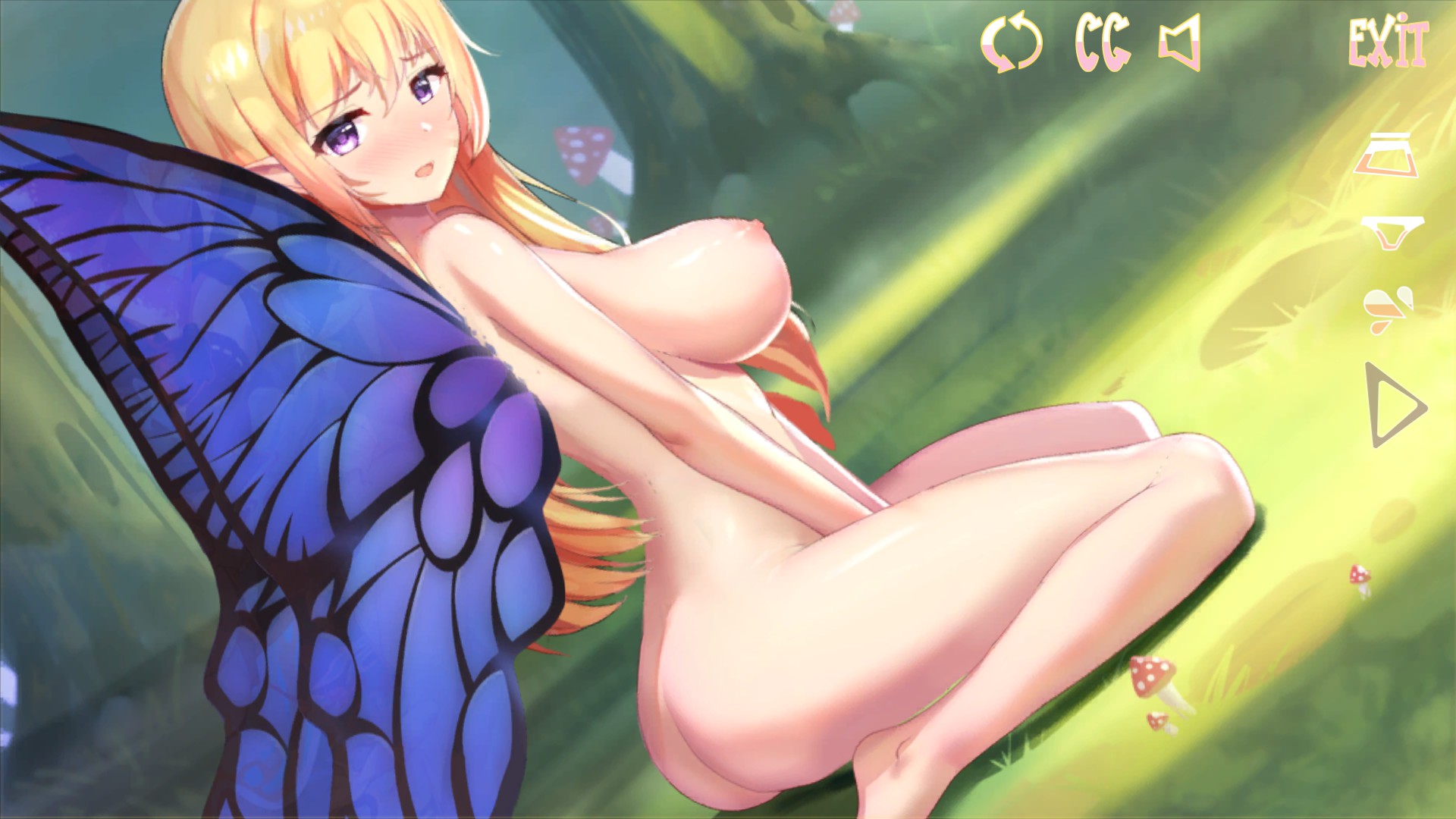 Chapter Two: Gameplay (3/5★)
Section One: Overview
The goal of the game is to whack off little people — wait no, not like that!
Each stage in Seek Girl is divided into nine sections with "cute little people who jump out of the hole [sic]." To clear a section, three "little people" must be smashed with a hammer. Cleared sections are removed from view, revealing an image underneath. When all sections are cleared, five more "little people" stand between your mallet and a nude — maybe lewd animation.
Section Two: Balance
The difficulty is unchanged from beginning to end. Increasing difficulty would have been the easiest possible way to add progression or variety to the game.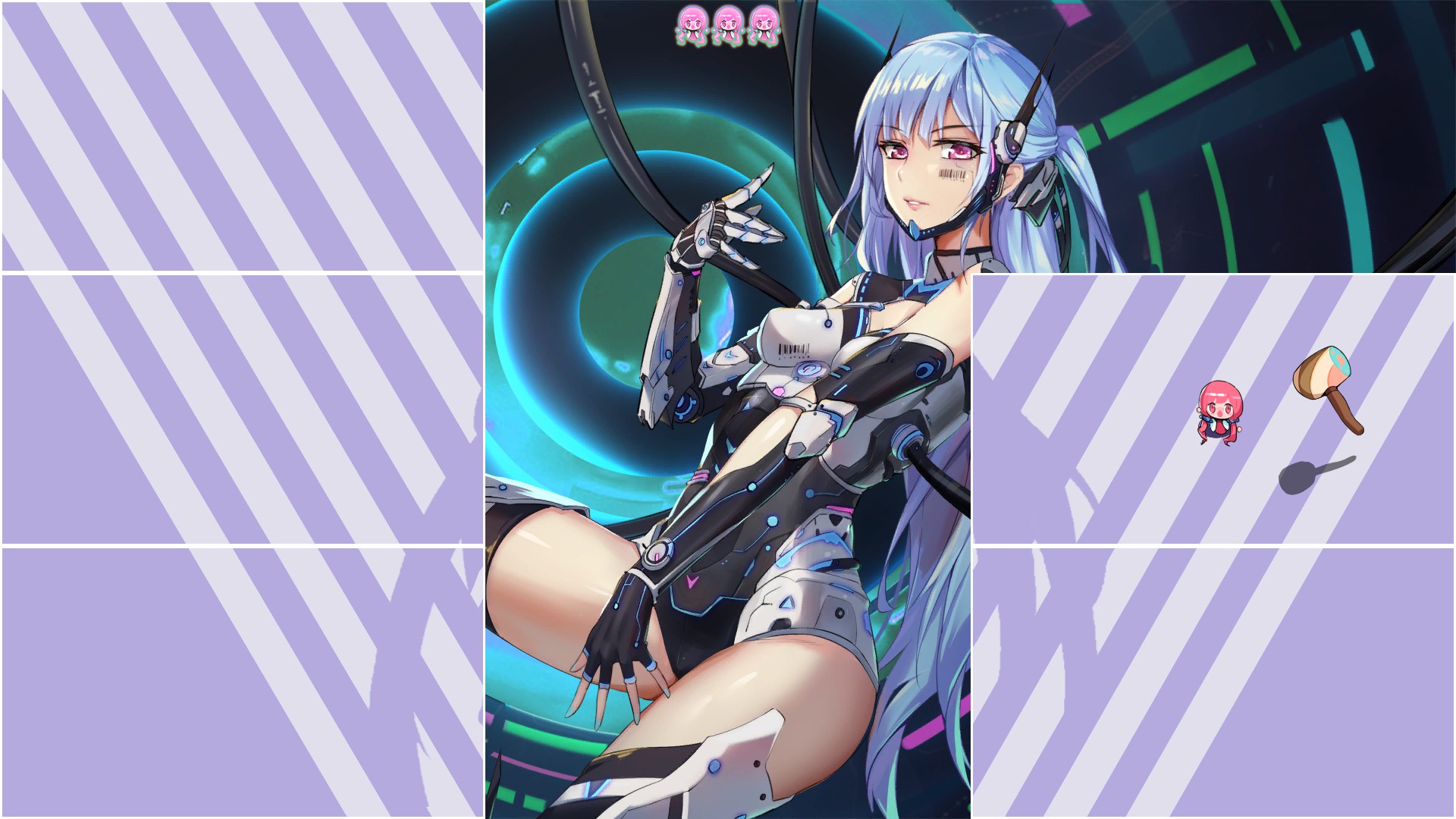 Chapter Three: Sexual Content (3/5★)
Section One: Content
The base game offers twelve animations and the Seek Girl – Charming girl DLC adds another eight. Most of the gallery is basic nudity with assorted characters, but a few images show penetration.
Section Two: Implementation
Completing levels unlocks new entries in the gallery.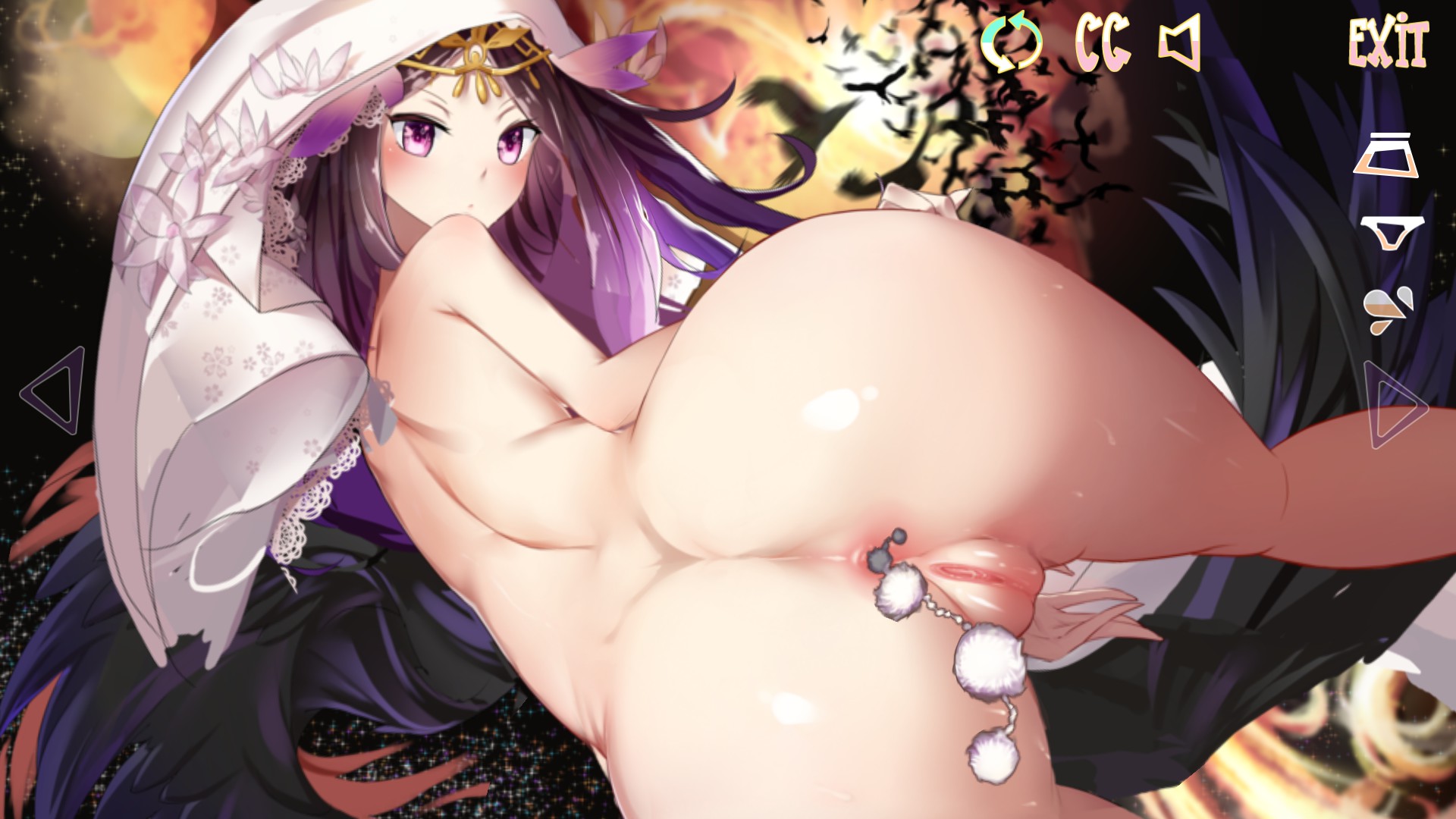 Section Three: Interactivity
Animations may be toggled and characters can be undressed.
Section Four: Quality
The artwork is amazing, but the animations are a little rough. Clipping is common and movement is unnatural. The static images are significantly higher quality than the animated content, but in spite of their shortcomings I enjoyed the animations more than the pictures.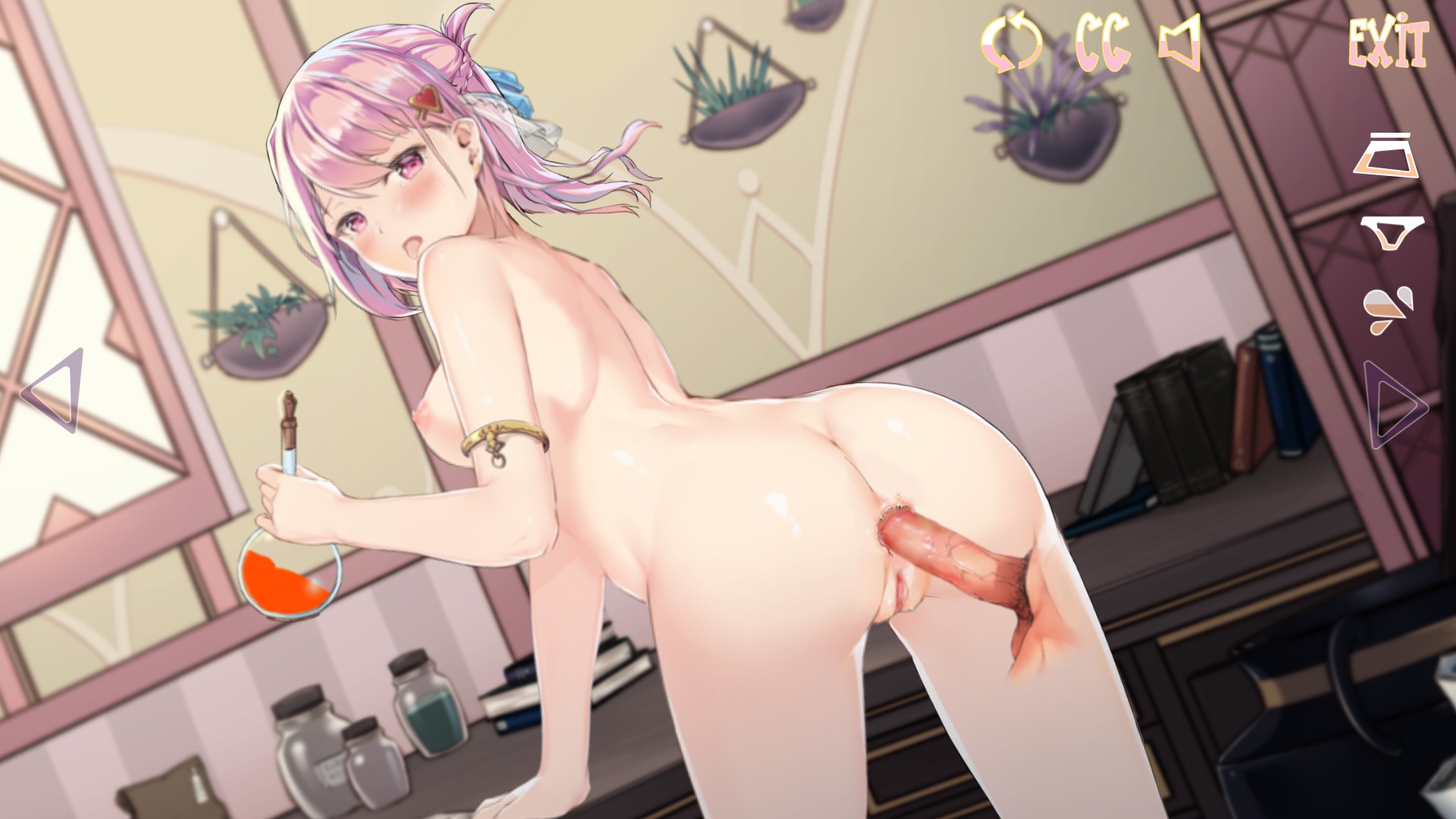 Chapter Four: Story (1/5★)
There is no "story" and there are no recurring characters.
DSGame writes, "Every girl has her own elf guardian in her heart. When you capture his elf, you can get her girl's heart."
So does that make all of the characters in the game "elf guardians"?
Does that mean all I need to pick up women is a mallet?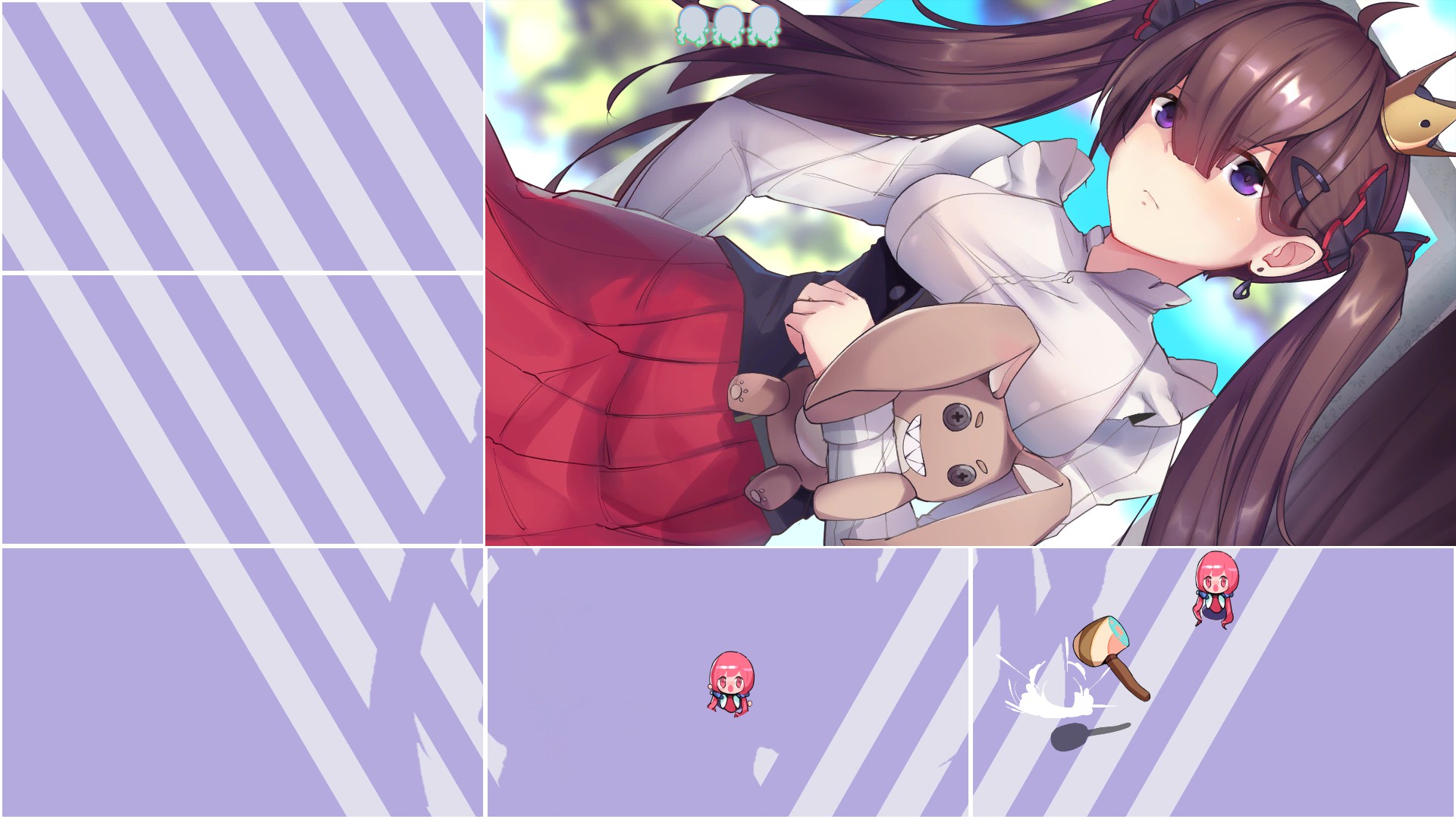 Chapter Five: Sound (3/5★)
Section One: Soundtrack
Each animation has a unique track, but the rest of the game shares a single beat. It sounds like something that would be better suited for comedic antics in a visual novel — not something I'd want to hear while Japanese women whisper seductively in one ear.
Section Two: Sound Effects
The sound effects are kind of annoying. Every second are a few more "whoops!" as the screen is invaded by "little people". The mallet is grainy, unrefined — as soon as you stop smashing the mouse button the low audio quality becomes evident.
Section Three: Voice Acting
There is constant Japanese moaning and narration, but I couldn't understand any of it. I can't judge the quality of voice acting, but some folk may enjoy the whispering Japanese women.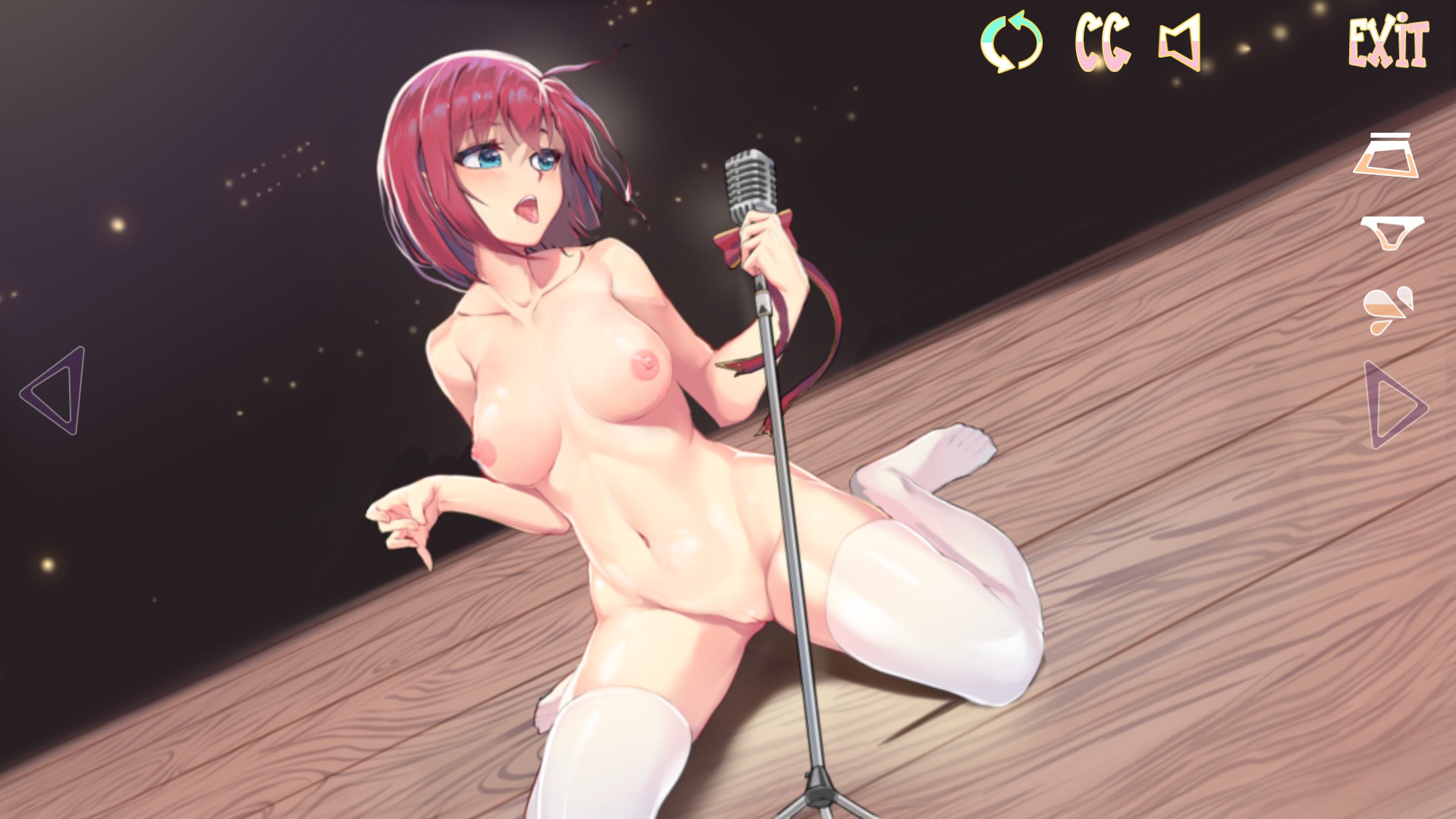 Chapter Six: Visuals (3/5★)
Section One: User-interface
I enjoyed the stylish navigation with cute, colorful buttons.
Section Two: Graphics
I agree the "cute little people" are in fact, cute. But I wish there was more than one graphic to smash. It would adorable to see chiibi-versions of the unlockable "elf guardians"!
The panels used to cover images aren't very creative either; when I figured out the silowhette doesn't even match the elf guardian behind, I caught the mads.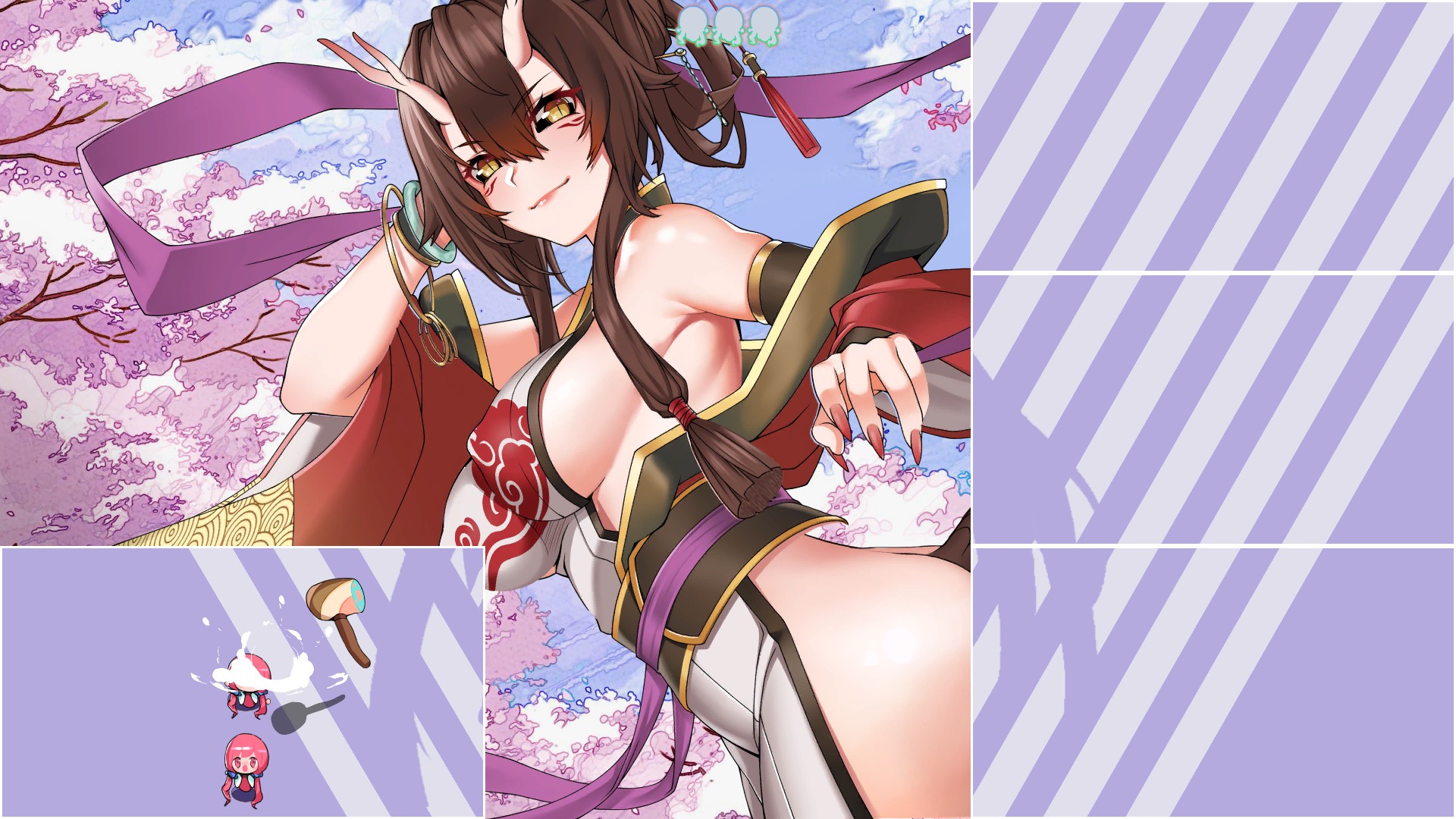 Chapter Seven: Verdict (2.5/5★)
This is one of those titles you buy just for the "gallery", and not for meaningful gameplay. When you realized there isn't so much as new visuals between levels, it's difficult to stay motivated — the novelty of gameplay wears off in minutes. Unless you're interested in an inexpensive "whack a mole" experience, I can only recommend this game for the animations and achievements.