---
---
Furry Hentai Jigsaw is lewd jigsaw puzzle game with a furry "hot girl" theme.
---
Adult Content?
(F) nudity.
Censorship?
No. Woot! Woot!
Patch Available?
Not necessary.
---
Foreword: published December 10th, 2021
---
I received a free copy of this game for review purposes — thanks Black Hole!
---
---
Gameplay: published December 10th, 2021 (3/5★)
---
Furry Hentai Jigsaw is another cookie-cutter jigsaw puzzle game. Once you choose one of five images, you must select the number of pieces you'd like to work with; there are three difficulty presets, offering eighty-one, one-hundred-ninety-six, and three-hundred-sixty-one pieces each. Unless you're an achievement hunter, there is no incentive for completing more difficult puzzles (it's simply preferences). If you get stuck (or perhaps bored), there are a few tools to help you complete the game; you may temporarily reveal the completed image, or outright cheat by auto-solving the puzzle one piece at a time!
---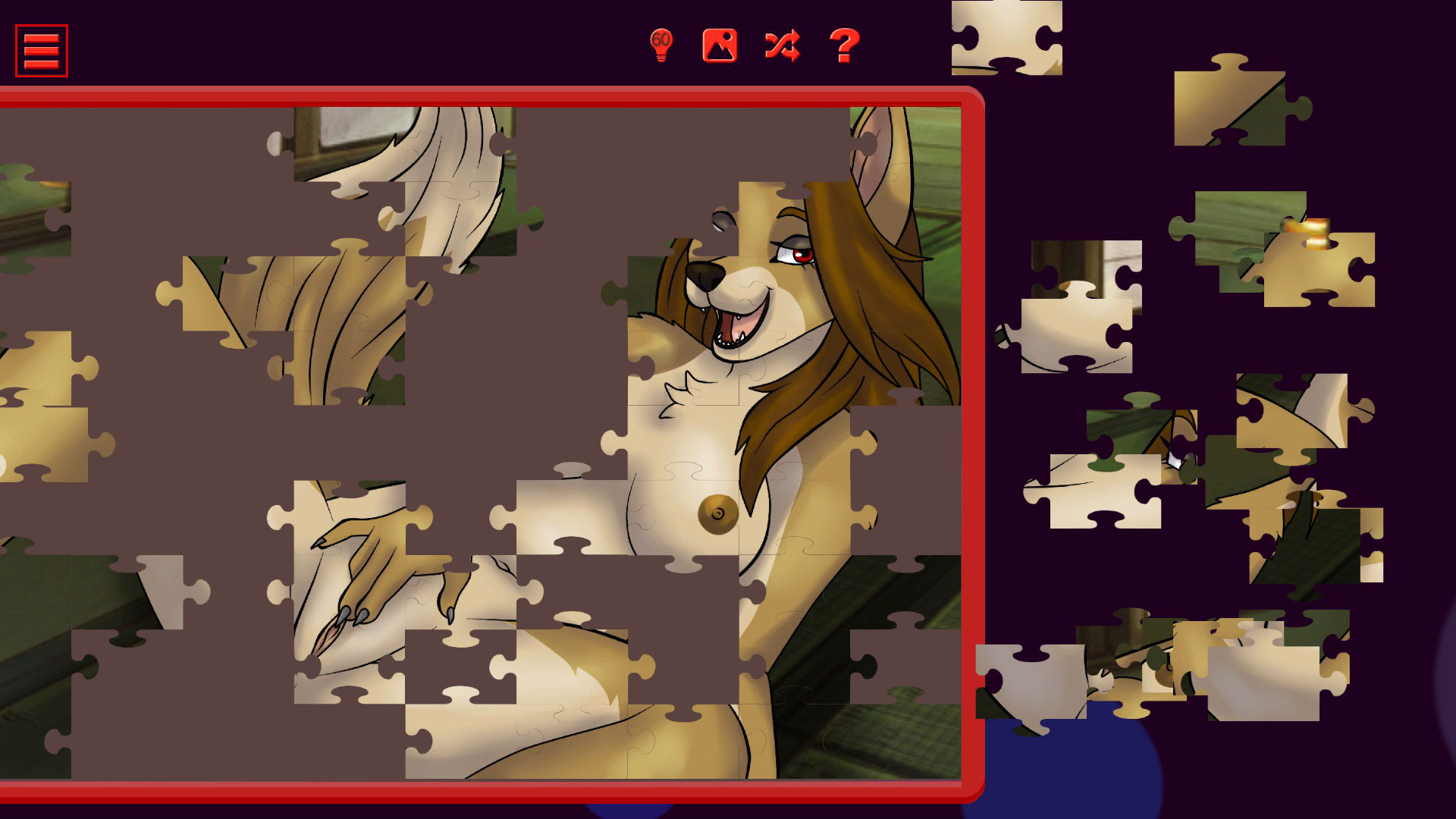 ---
---
Sexual Content: published December 10th, 2021 (2/5★)
---
There are five static images to unlock, each of 'em featuring a furry girl spreading her twat. Interestingly (and infuriatingly), unlocked images may only be downloaded (as the game lacks an in-built gallery). The artwork is kind of rough, as if the artist didn't have a chance to finish decent shading (or maybe furries are not their comfort zone!) Something about the art has an air of amateurish, but anthro-girls are pretty hard to draw right.
---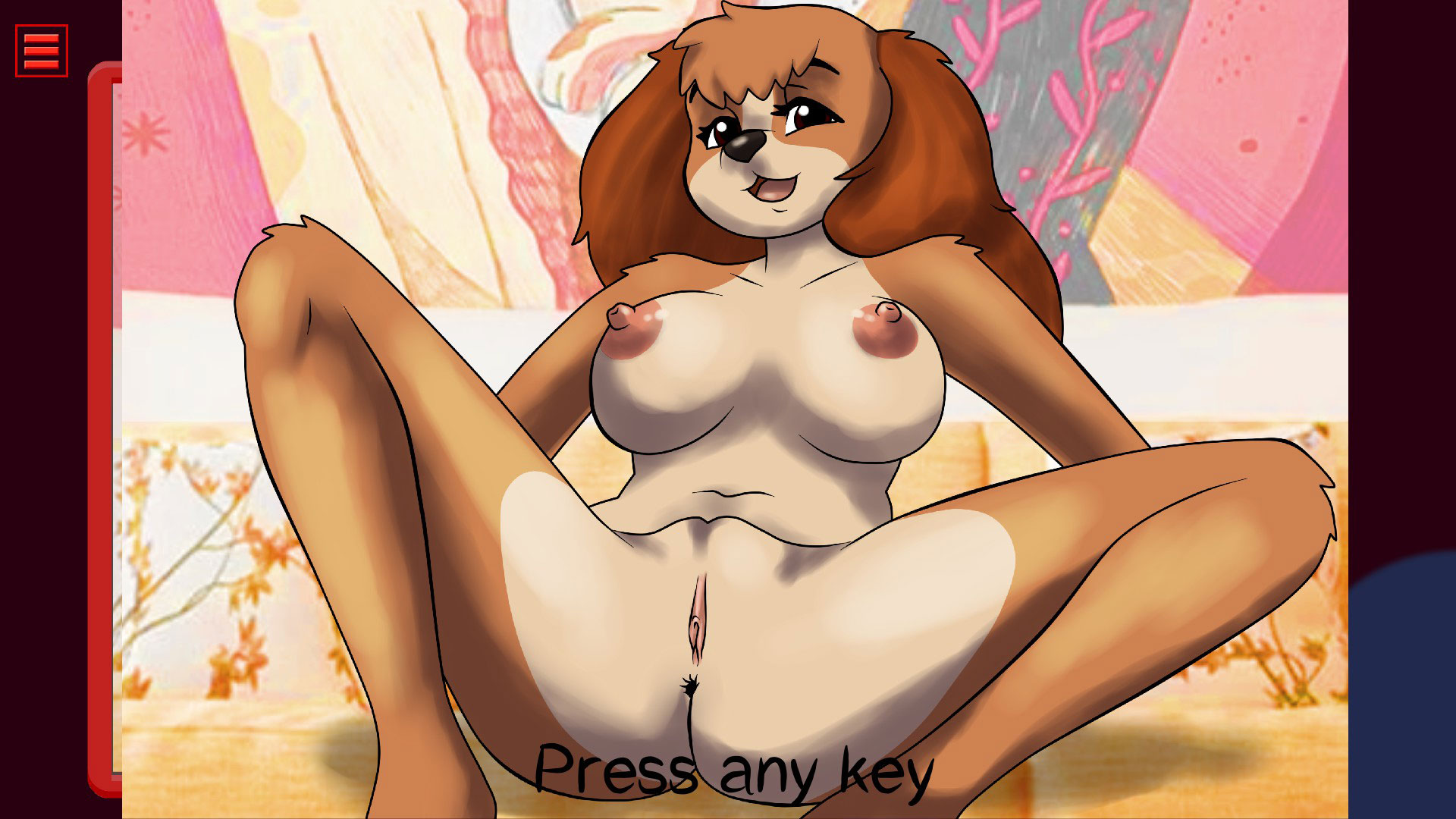 ---
---
Story: published December 10th, 2021 (1/5★)
---
There is no story whatsoever.
---
---
Sound: published December 10th, 2021 (3/5★)
---
I don't remember exactly what music sounded like, but I recall a stock beat that's typical for jigsaw puzzles. It was a forgettable tune I'm all too happy to reject from my brain.
---
---
Visuals: published December 10th, 2021 (2/5★)
---
You'd think Black Hole would have improved the user-interface by now, because it's still kind of trash. It looks okay, but it lacks basic functalitly and easy of access. For example, you're not able to adjust audio or display via the main-menu; you must go through the steps of starting a new puzzle before gaining access to the "settings" bar. Black Hole still hasn't figured out an in-built gallery. Though I enjoy the option to download the gallery, I don't want to be strong armed into storing Furry Hentai Jigsaw images on my desktop.
---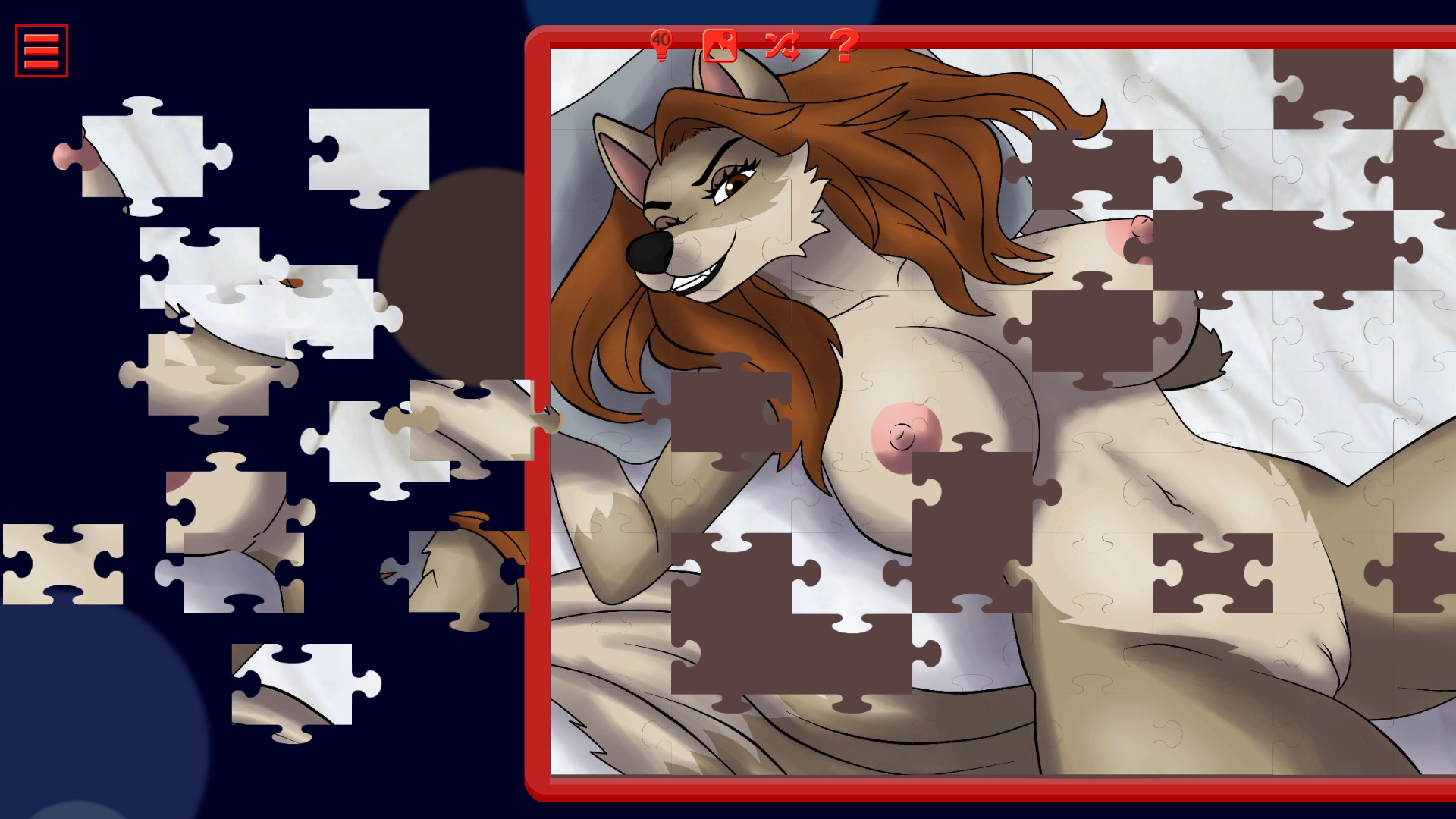 ---
---
Verdict: published December 10th, 2021 (2/5★)
---
If you've played any of Black Hole's previous offerings, you'll be delighted (or maybe disappointed) to know this game doesn't stray from their award winning formula! Furry Hentai Jigsaw is a below-average game in every regard. Everything about it looks and sounds meh. The gallery is the best part of the game, but I'd call it "average". With only five images to spare, Furry Hentai Jigsaw lags behind similarly priced puzzle games in terms of unlockable content. The only crowd that may enjoy this game are puzzle enthusiasts in need of lewd, high-difficulty puzzles for cheap. But if you're going to contend with three-hundred-sixty-one pieces, I'm not sure if the caliber of artwork will be worth your time.
---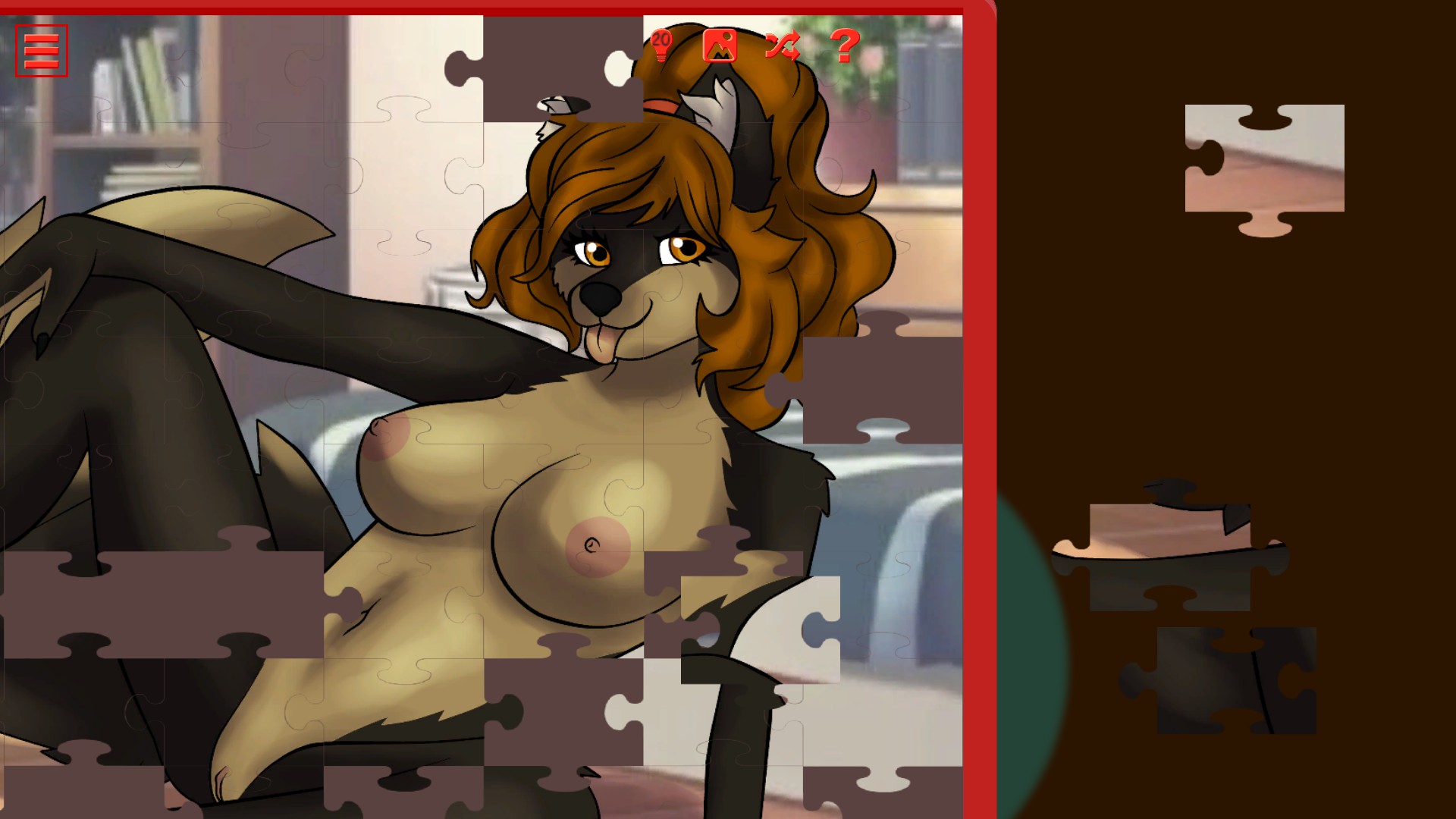 ---