---
Hentai Waifu II is a lewd swippy-swappy game with assorted "hentai waifus".
Adult Content?
(F) nudity.
Censorship?
No. Woot! Woot!
Hours of Gameplay?
One or two hours.
Patch Available?
No, not necessary.
---
Foreword
---
I received a free copy of this game for review purposes — thanks Hentai X!
---
---
Gameplay: overview (3/5★)
---
Unscramble assorted images to unveil almost-naked (or fully-naked) ladies! The whole gallery is unlocked from the get-go, so there's no need to "unlock" anything — just pick a difficulty and the amount of clothes you'd like to see. The number of pieces range between fifteen-ish to over fifty, so there's decent flexibility for your patience. The base game offers ten puzzles, but there are also five "bonus" puzzles which offer promotional content from Hentai X's other releases. Unfortunately , these puzzles don't offer adjustable difficulty.
---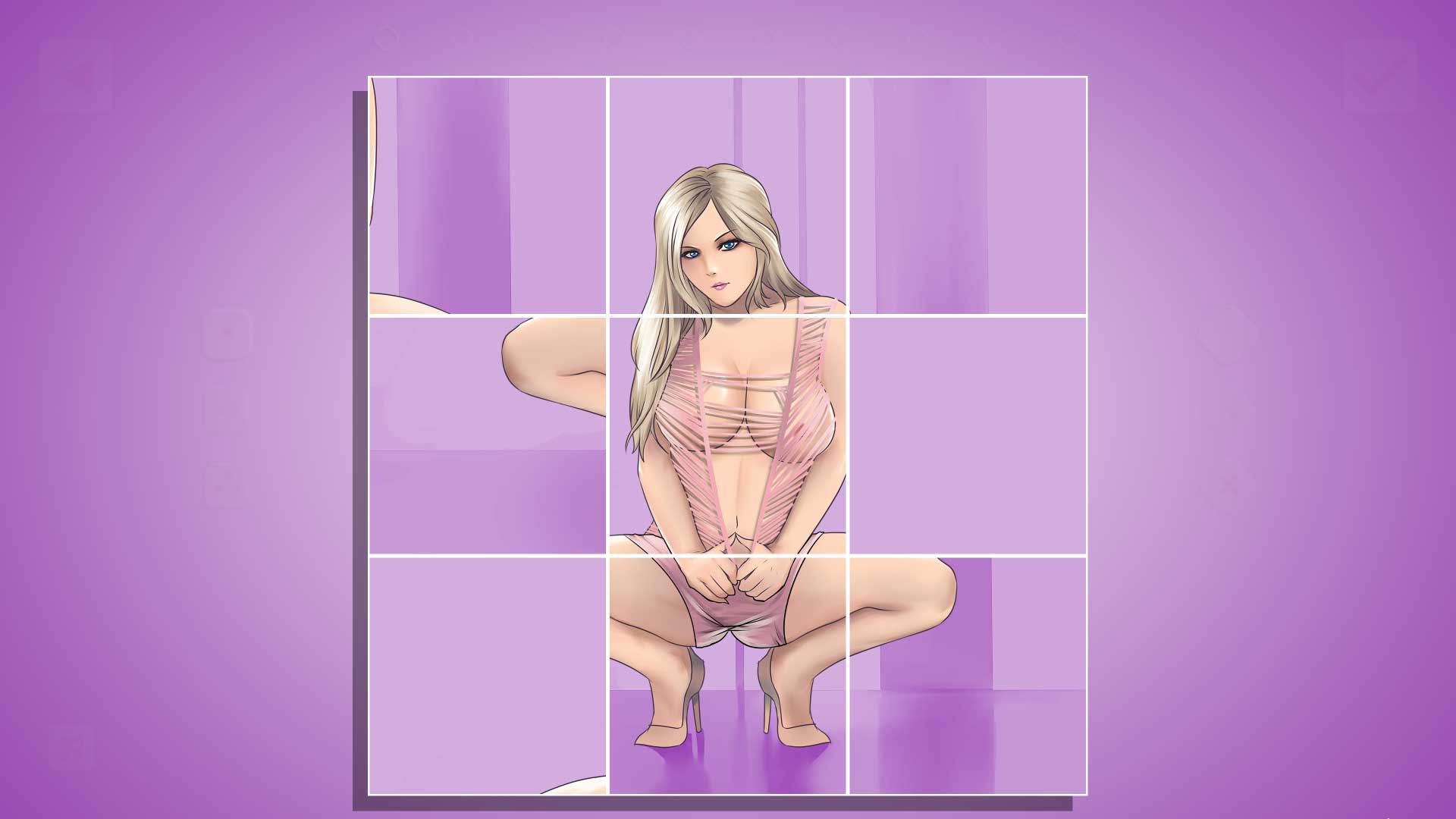 ---
---
Sexual Content: overview (2/5★)
---
Strangely, the art quality seems to have dipped from the previous entry. I found the artwork to be more ambitious, but it looks wonky. It looks like somebody traced over some images (which isn't necessarily bad, but these images are meh). The poses are quite a bit more lewd (but there's still no hentai). This game offers ten base, static CGs with variations for undress. There's five additional, "promotional" CGs, but they are from other titles. Each image has a lady in a suggestive pose. It's more softcore porn, woo-o.
---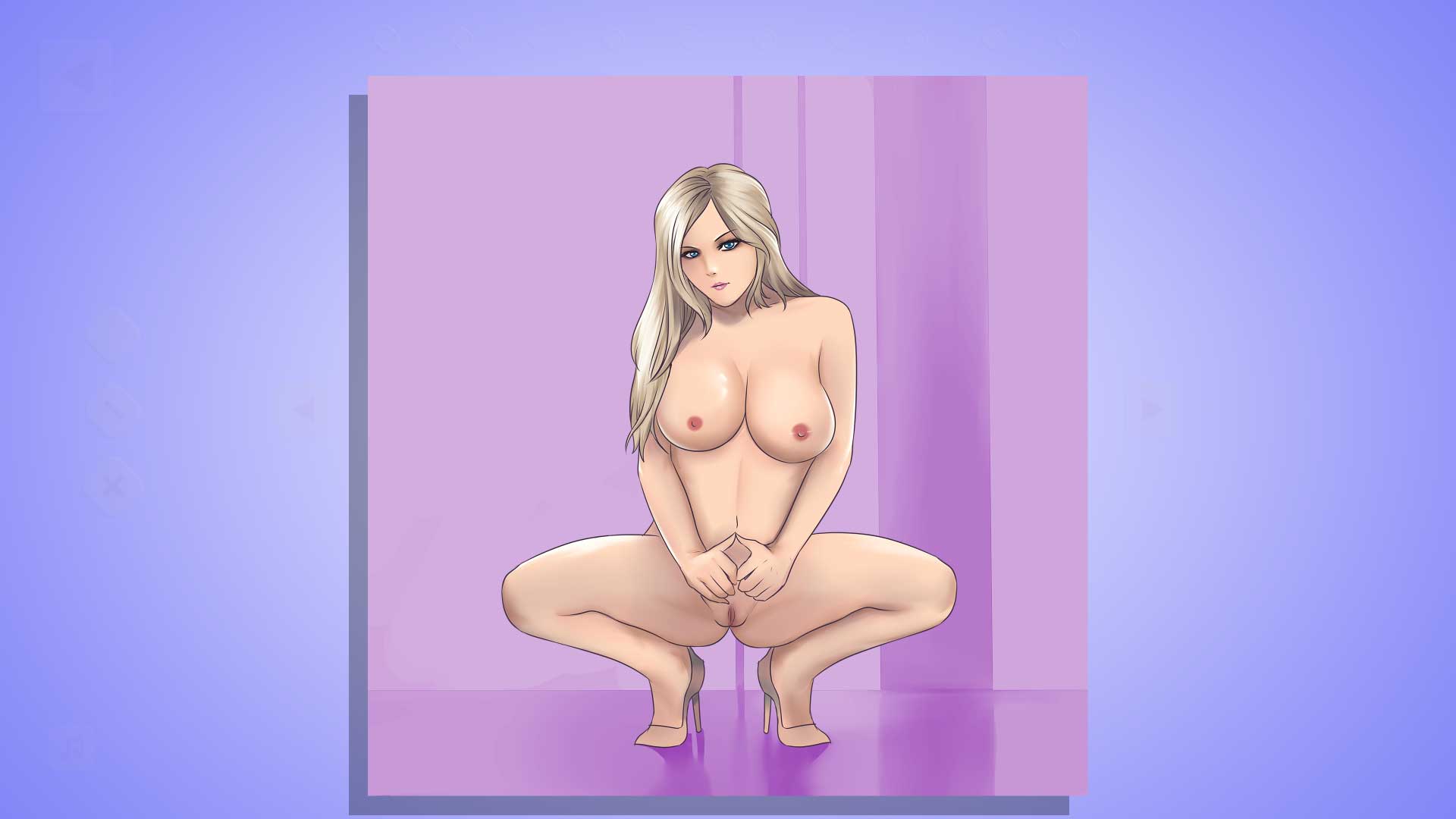 ---
---
Story: overview (1/5★)
---
There is no story (and I'm not making one up!)
---
---
Sound: overview (NA/5★)
---
I played this game muted — I won't be judging it by audio quality.
---
---
Visuals: overview (3/5★)
---
The titlescreen is nicely arranged (a big improvement from the previous entry in the series). Audio can be toggled from the music note icon on the bottom-right. The upper-left screen offers a stream of advertisements for Hentai X's other games — very shameless. Promotional puzzles can be accessed from the present icon, which offer content from like-titles — also shameless, but I'll admit creative. Images can be reviewed from the "play button", but they can't be fullscreened. Like the last game, the artwork is rendered in a one-to-one aspect ratio, which would prevent it from filling the screen even if could be fullscreened. The user-interface is just the same as Hentai Waifu. It's stock and boring. The interface is automatically hidden, but it's annoying to bring back (it's very particular!)
---
---
Verdict: meh, again (3/5★)
---
Hentai X strikes again with another mediocre swippy-swappy game. If you enjoyed the first Hentai Waifu, you'll definitely enjoy this game. It's a continuation with no innovation (which is unfortunate considering the flaws of the last game). Hentai Waifu II offers decent, softcore artwork and adjustable difficulty. It's functional game that's a buck. I don't know what to say about this game — the gameplay and artwork are unremarkable. I guess if you need cheap swippy-swappy action, you can't go too wrong with this title.
---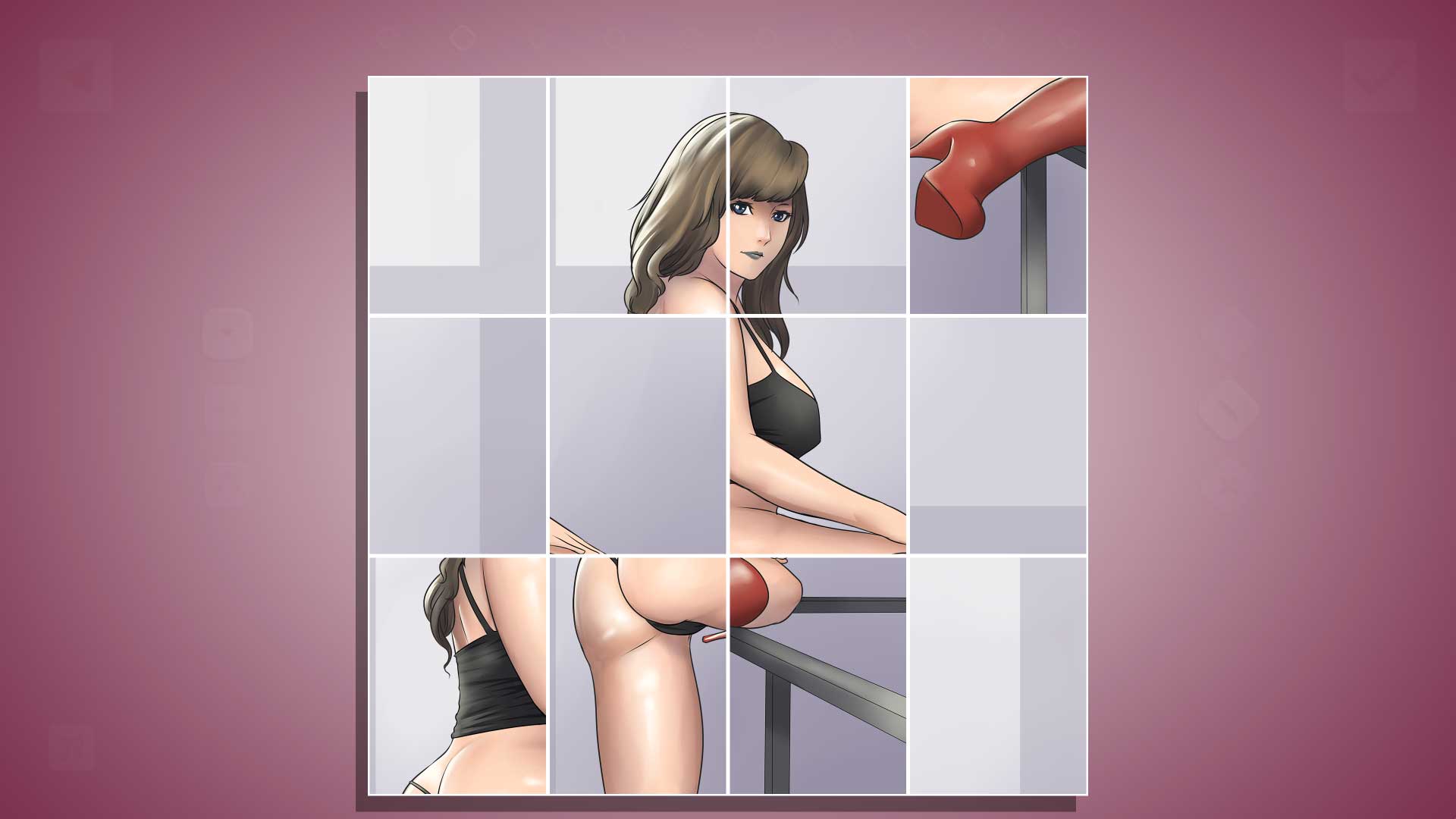 ---