---
Ancient charm is generic swippy-swappy game with an "ancient Chinese women" theme.
---
At-a-glance
---
(Adult) Content?
(F, FxM) sexual content.
Censorship?
No. Woot! Woot!
Hours of Game-play?
Two or more hours.
Modding Support?
No.
Patch Available?
No, not necessary.
---
---
Gameplay
. . . in a nutshell
Consult my article on "swippy-swappy" puzzles.
out the shell. . .
Each stage consists of a playing board full of scrambled tiles. The goal is to unscramble those tiles to create an image. Once the image has been reassembled, the stage is complete and the image unlocked in the gallery. From the gallery, a sexual cutscene and minigame can be played for each character. Unfortunately, nothing's in English. If you're like me (and only speak English), you'll have to settle for the visual content (minus the stories).
Yes! This is a game you can play one-handed!
Story
There appears to be quite a bit of text. But I can't read Chinese.
Edit – There is an "English" setting to this game.
Visuals
The user interface looks clean, and I enjoyed the color palette. The ladies looked very good, though some of the backgrounds left something to be desired. When viewing images in the gallery, you cannot hide the user interface or falling leaf effect. However, the images can be fullscreened.
The Goods
The sexual content is animated, and somewhat interactive. The animations are a bit janky at times, but they are far from the worst I've seen. Actually, I'd go so far to say that they are serviceable.
. . . expect male-on-female sexual content.
Verdict
I don't recommend this title for any sort of worthwhile gameplay. However, when the adult patch is installed, there is a very reasonable amount of adult content. If you enjoy the artwork behind this game, I'd definitely consider picking it up.
---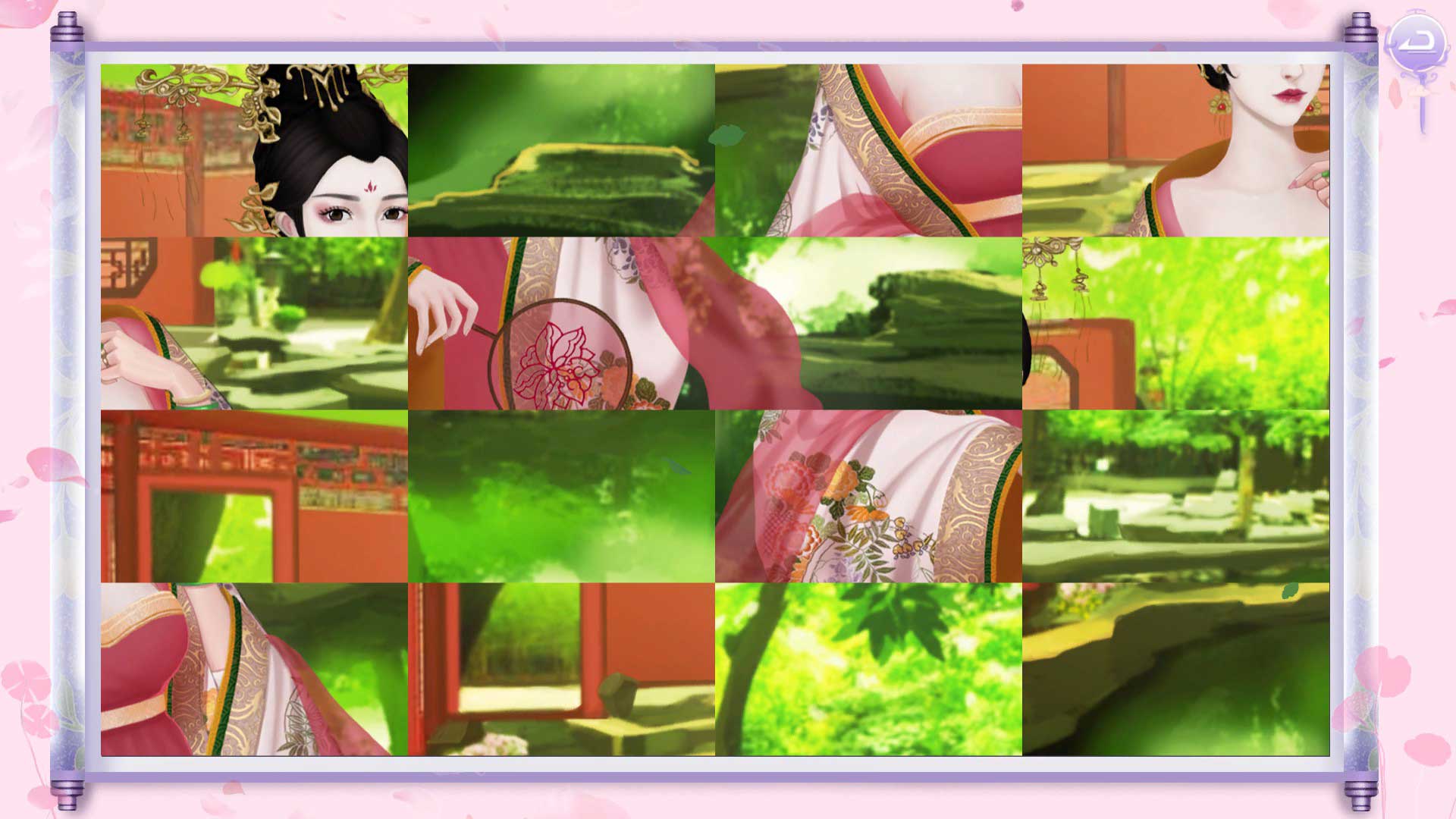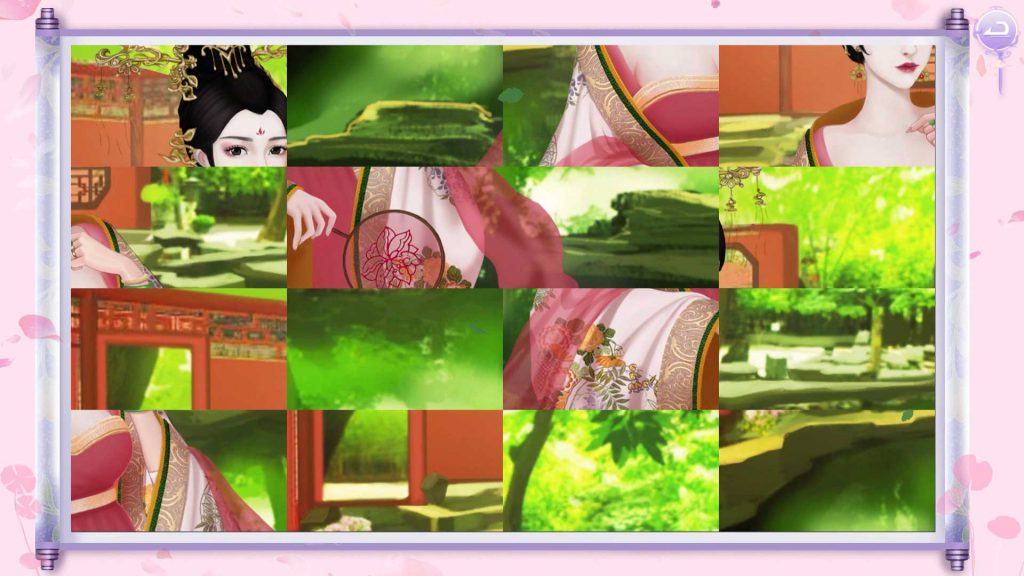 ---