---
---
COME INSIDE MY INNER WORLD is a lewd clicker game with assorted hentai.
---
Adult Content?
(F, FxM) sex.
Censorship?
No. Woot! Woot!
Patch Available?
Not necessary.
---
Foreword: published December 9th, 2021
---
I received a free copy of this game for review purposes — thanks Man of culture!
---
---
Gameplay: published December 9th, 2021 (2/5★)
---
COME INSIDE MY INNER WORLD is a basic clicker game — there is nothing noteworthy regarding gameplay. Each click translates into one or more "hearts", which may be used to finance "Bonuses" which increase the effectiveness of each click. Bonuses also offer passive hearts, but nothing beats mashing the mouse (like you're mashing your wiener!) Adult animations are played as you collect hearts, but they're only there to look pretty.
---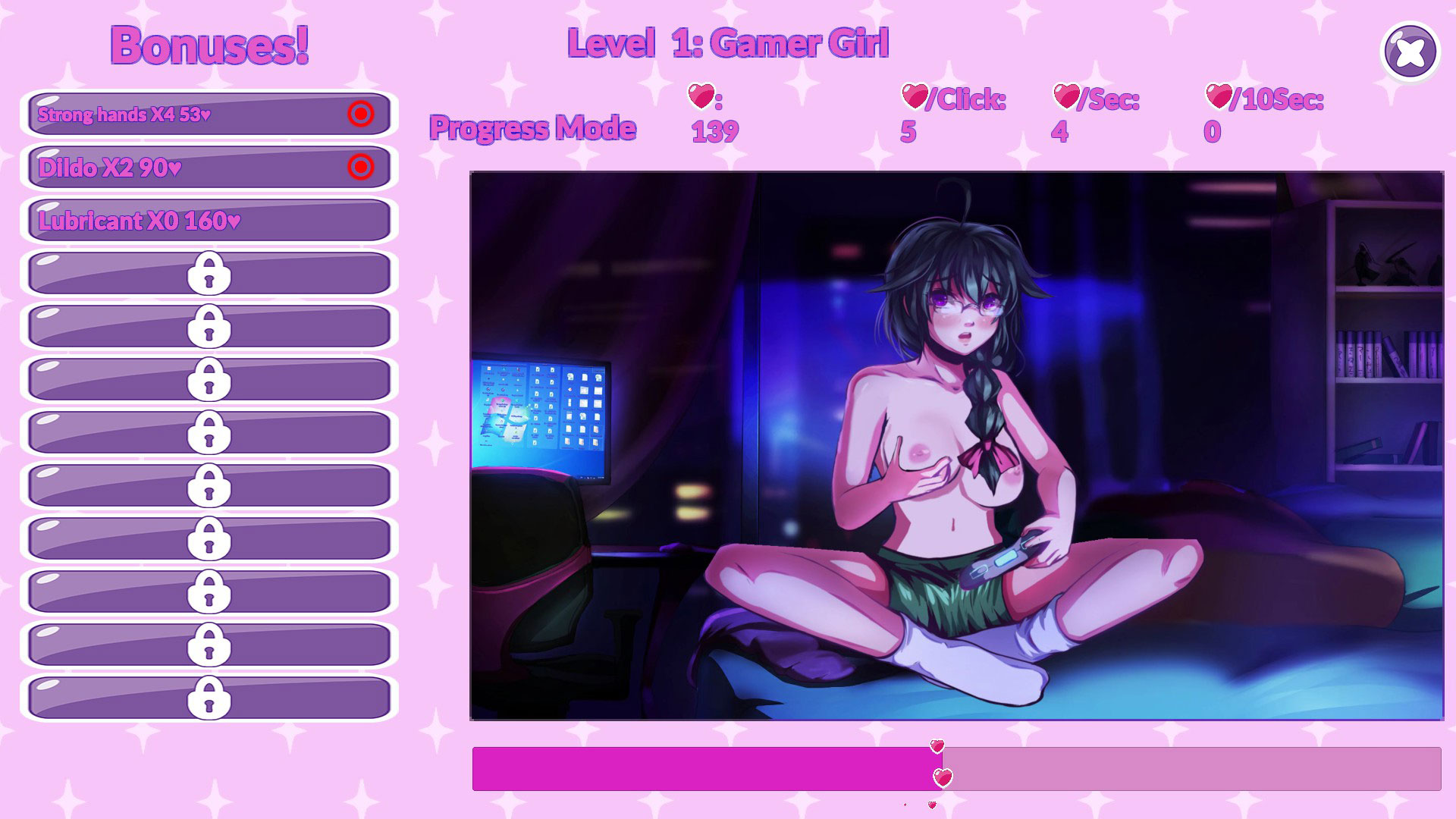 ---
---
Sexual Content: published December 9th, 2021 (3/5★)
---
There are ten base, animated CGs featuring "'one sexy girl after another." The hentai is thematically divided between fantasy and modern settings; stating "Art by KnightFang", the title-screen suggests the gallery is premade. I enjoyed the art style, but it's clear corners were cut here and there on coloring and backdrops. The animations are simple, short loops, but they get the job done. They offer no meaningful interactivity (unless you count the erotic sound effects that are played when you click on them). In-game, animations are automatically cycled as you progress. When viewed from the "GALLERY", each animation may be borderless-fullscreened (for uh, maximum immersion!)
---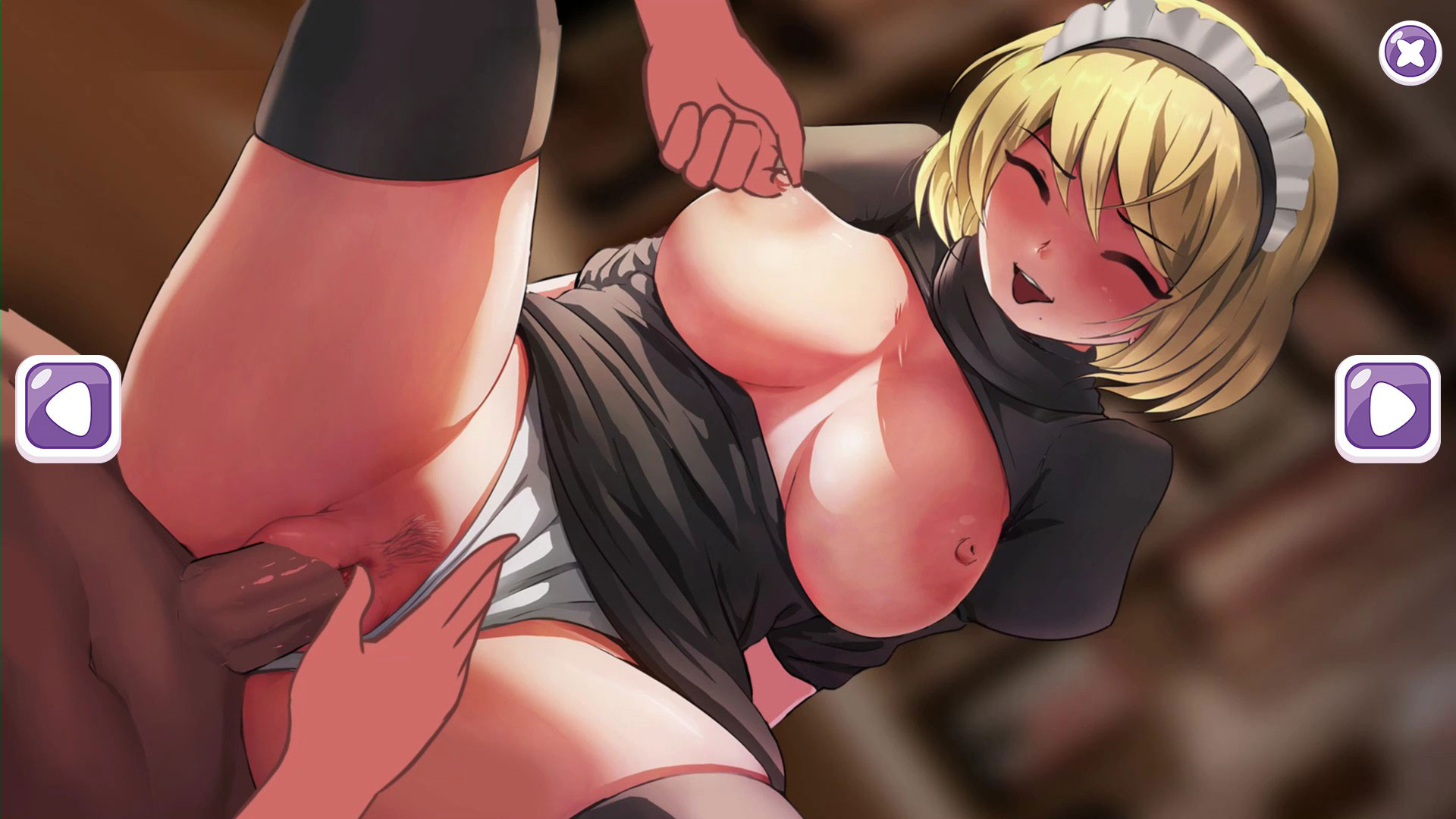 ---
---
Story: published December 9th, 2021 (1/5★)
---
There is no story. Man of culture mentioned some sort of "invitation" on the store page, but I'm pretty sure they're just grasping for words.
---
---
Sound: published December 9th, 2021 (2/5★)
---
Despite muting the music from the in-game "Settings" menu, COME INSIDE MY INNER WORLD insisted on invading my Spotify session. I was not impressed by the repetitive soundtrack (hence the reason why I was on Spotify). I had no interest in writing this article with the game playing in the background (but I guess the game won't take "no" for an answer!) The sound effects overbearing, punishing players for playing the game too fast. Excuse me for using a track pad and a mouse! As you click the screen, you'll be treated to an assortment of moans. The game was over before I could properly "sample" them, but I didn't dislike them. If you beat the game too fast, the "sexy hentai girls" will go "brrr"!
---
---
Visuals: published December 9th, 2021 (3/5★)
---
The user-interface is far from professional. It's full of generic menus and icons, and navigation is confusing. The game looks and feels stock, as if Man of culture simply drag-n'-dropped premade elements. The text and menus are inconsistently scaled and positioned. The "Settings" menu offers a "Clear Progress" button where a "back" button should be. The first time I entered the "Settings" menu, I was lost until I located the bitty "X" button tucked in the upper-corner. I don't understand why Man of culture added a dysfunctional "DLC" button to the main-menu (or a link to the game's store page!) Thankfully, the "Gallery" is functional, but I wish the user-interface could be hidden.
---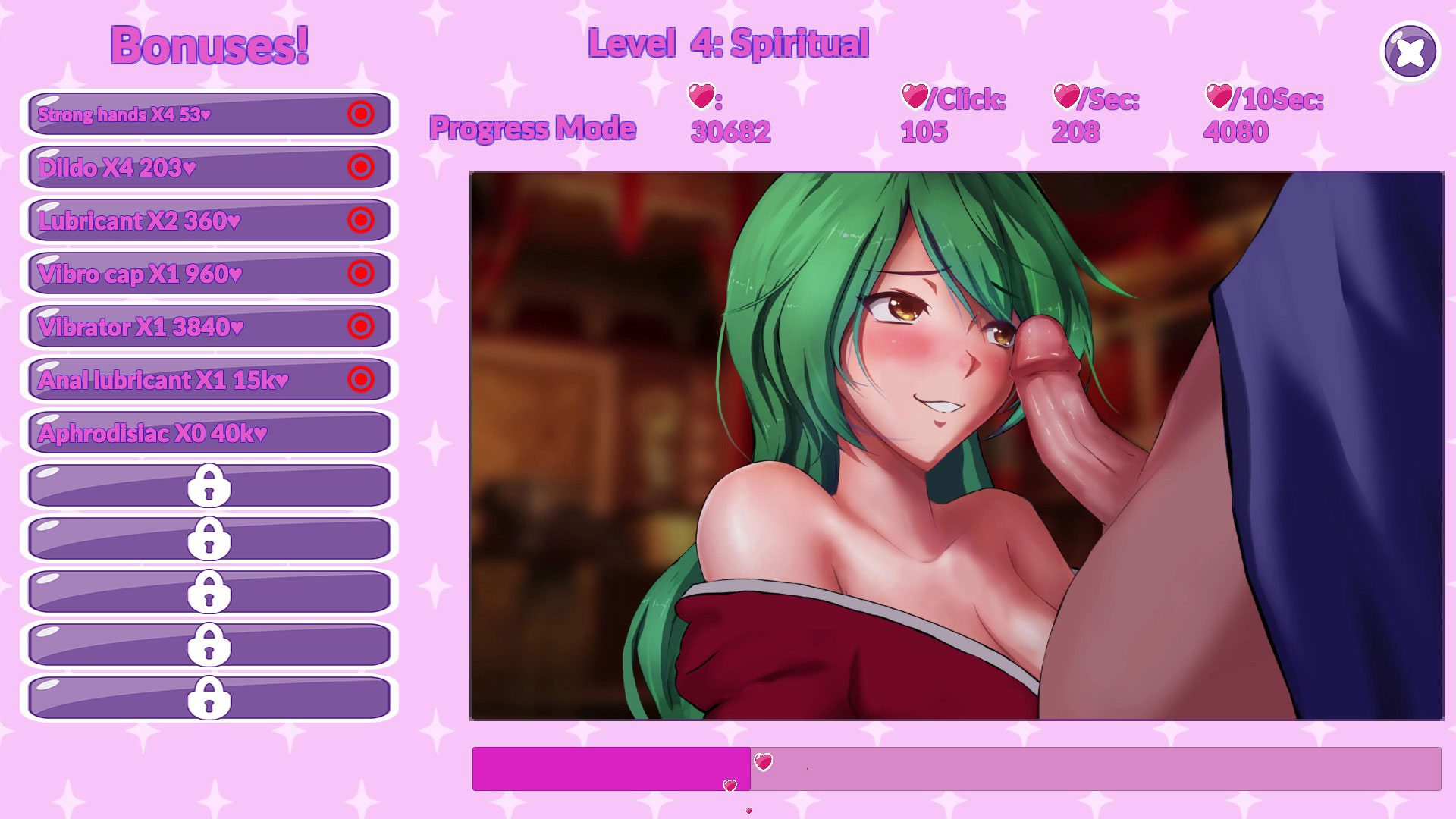 ---
---
Verdict: published December 9th, 2021 (2/5★)
---
After seeing how much COME INSIDE MY INNER WORLD is going for, even if the gameplay was rebalanced I would still hesitate to recommend it. I unlocked everything the game has to offer in about ten minutes, faster than I could watch the adult content! There is no meaningful gameplay; it's just "click click" and then you're done! The artwork is decent, but it doesn't save the disinteresting and poorly balanced gameplay. If Man of culture releases that "DLC" advertised on the main-menu, maybe COME INSIDE MY INNER WORLD will be a worthwhile buy (if only for the artwork). Until then, wait for updates and a sale.
---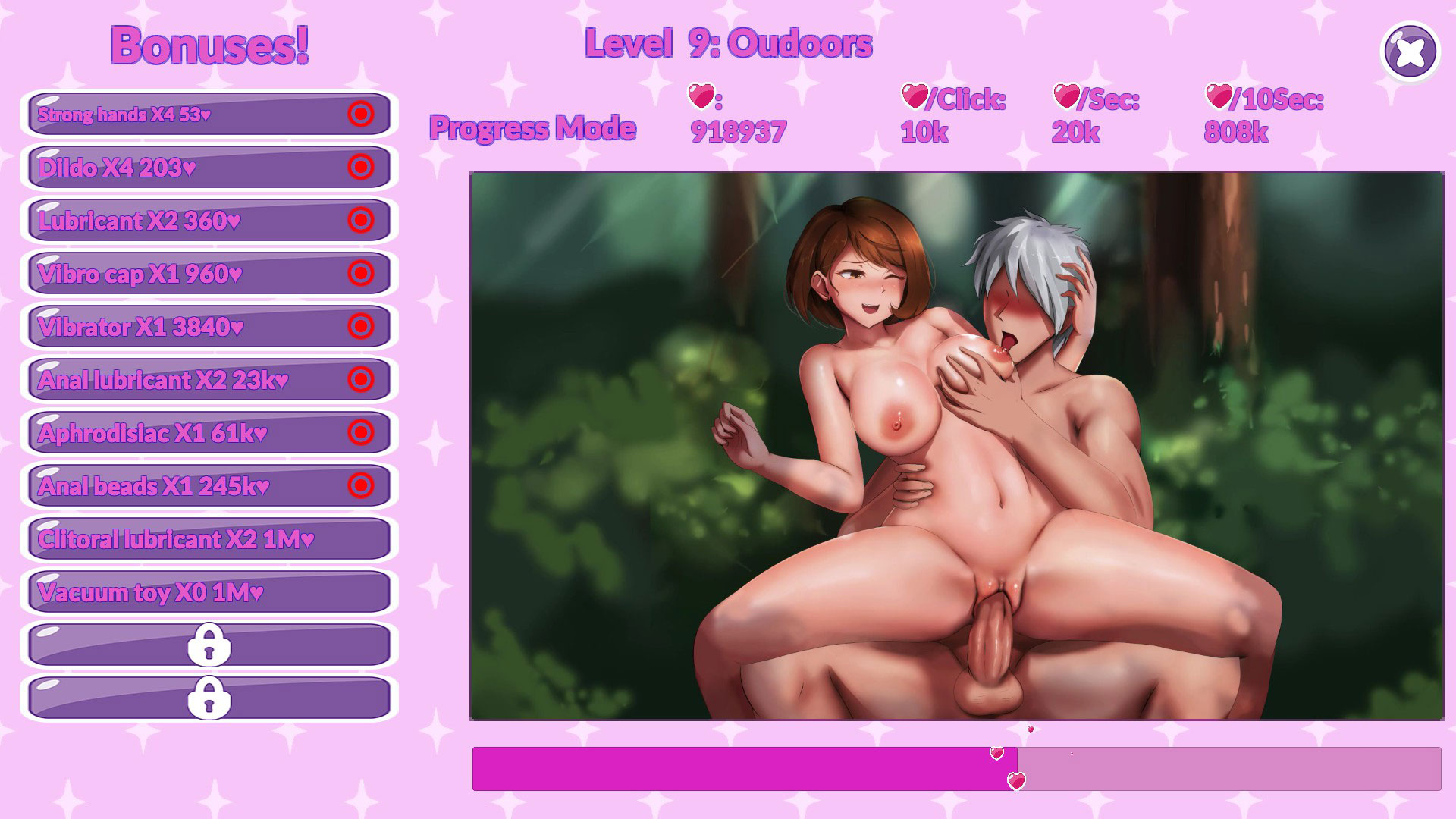 ---