---
Puzzle Girls: Alicia is a lewd swippy-swappy game about Alicia and her day-to-day life.
---
At-a-glance
---
(Adult) Content?
Yes, female nudity.
Censorship?
No. Woot! Woot!
Hours of Gameplay?
Forty-five minutes.
Modding Support?
No.
Patch Available?
Download as DLC.
---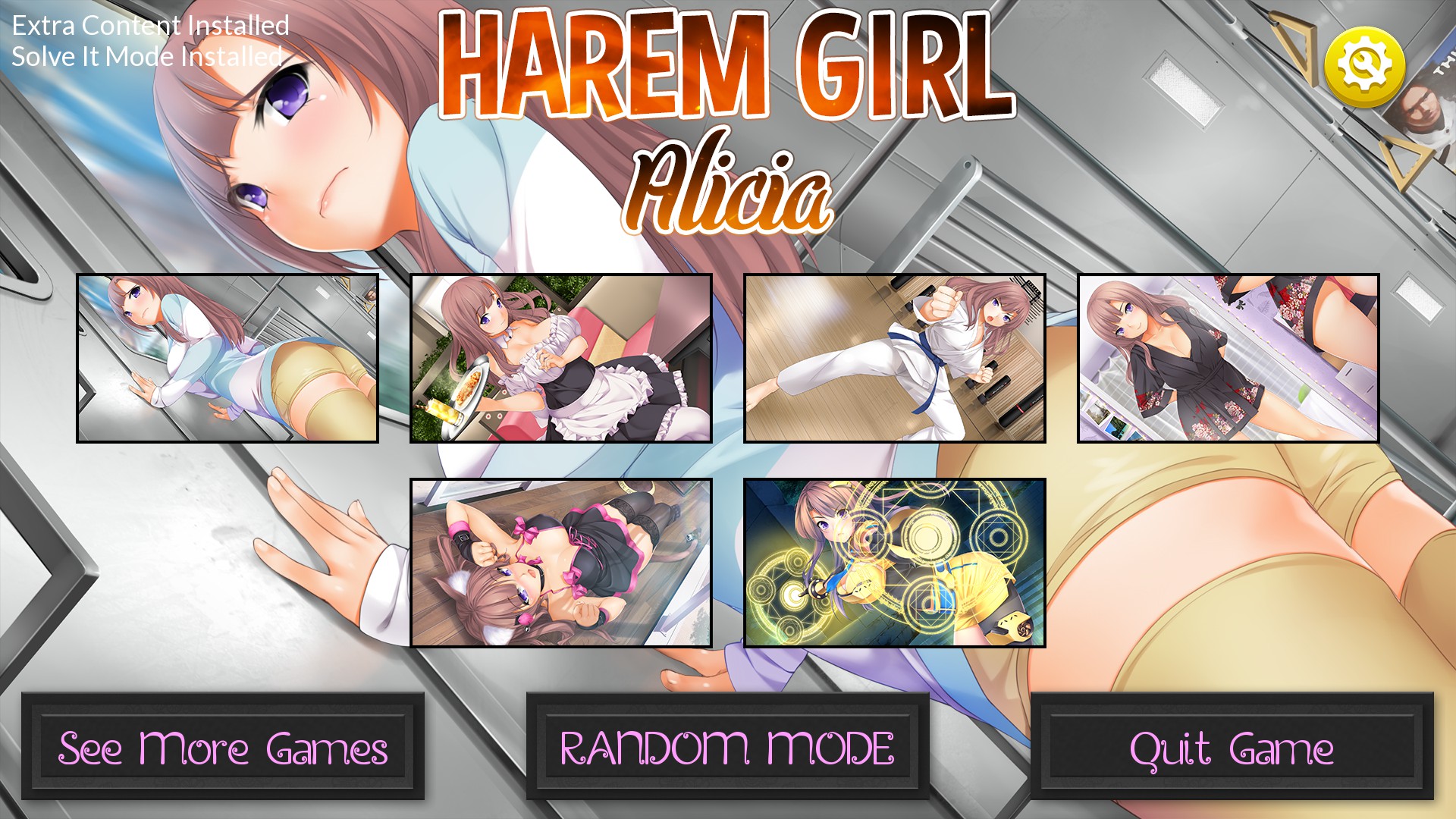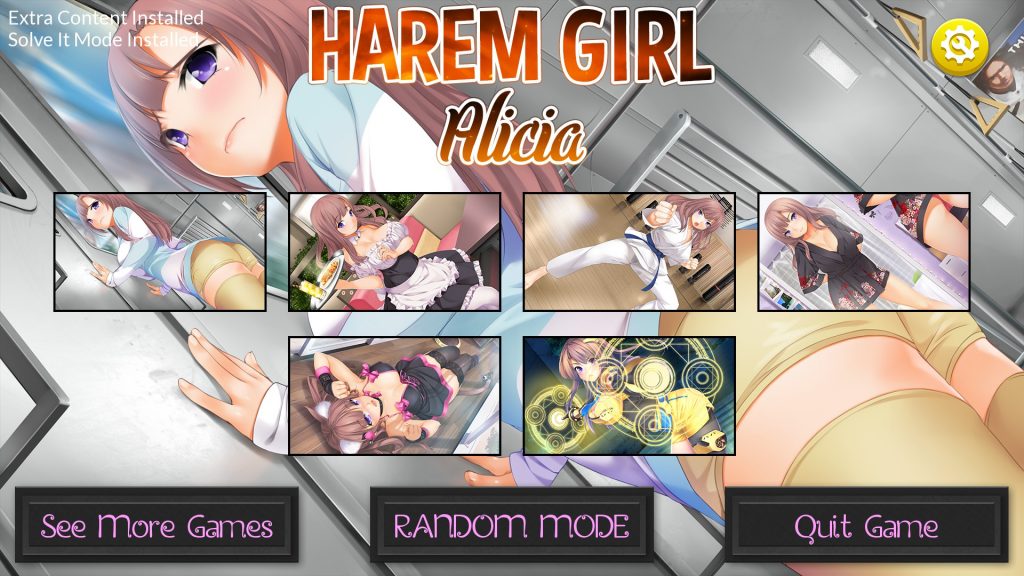 ---
Gameplay
An above swippy-swappy puzzle game that is lacking a few basic features. There are six stages total, each with three puzzles (depicting varying stages of undress). You must complete all three portions of each stage to progress, and quiting at any point will cause you to lose all progress (for that stage). During later stages, you will need to flip and rotate pieces into the correct orientation (in addition to placement). After completing a stage, you will gain a variety of hints and "power-ups", the latter being used to auto-solve small portions of puzzles. They can be used at anytime, even between playing sessions. Hints and power-ups are not rewarded if you use "Solve It Mode" (unlocked via paid DLC), which will auto-solve the puzzle in its entirety.
Yes! This is a game you can play one-handed!
Story
There is no story, but I'll make one up — Each stage describes a brief moment in Alicia's life. She's prone to indecency, as her clothes always seem to find their way off her body. She earn's an honest living as a cosplayin' camgirl and maid. Off the clock she studies karate, and she's secretly a witch too. That's right, she knows a thing or two 'bout magic. . . maybe that's why her clothes always disappear. When does witchcraft ever end well?
Visuals
There is no titlescreen — it's straight to the level-select screen. I think the user-interface looks amateur and poorly made. You can adjust audio and dialogue preferences from the "Settings" menu anytime. It's strange that dialogue settings are even an option, considering the distinct lack of text in the game. Perhaps it'll play a part in a future update, but I think it's just vestigial programming from a copy/paste job.
Spoiler alert: it is.
The Goods
There are six base, static CGs, with three variants a piece (showing stages of undress). Each can be fullscreened and are very high-quality. They showcase (an often surprised) Alicia in a (generally) provocative position. There is no sexual content in this game (which is a real shame.)
Verdict
I do recommend this game (and you can't beat free!) The only problem I have with this game is the lack of gallery. Other than that, it features above-average artwork and gameplay. The fact that it's free means you have no excuse not to give it a shot if you're a fan of lewd swippy-swappy puzzles. The DLC will set you back a whole dollar though, if you want to see the good stuff.