---
---
Hentai Neko Mosaic! is a lewd swippy-swappy puzzle game with assorted nekos.
---
Adult Content?
(F) nudity.
Censorship?
No. Woot! Woot!
Patch Available?
Not necessary.
---
Foreword: published December 8th, 2021
---
I received a free copy of this game for review purposes — thanks Hentai Puzzle!
---
---
Gameplay: published December 8th, 2021 (3/5★)
---
Kind of like a jigsaw game, you must complete images by exchanging the positions of scrambled tiles. Hentai Neko Mosaic! starts off real easy with only nine tiles, but by the last puzzle you'll have to contend with thirty-six. The puzzles are stupid easy, but there's a "skip" button if you can't spare thirty seconds to complete the image.
---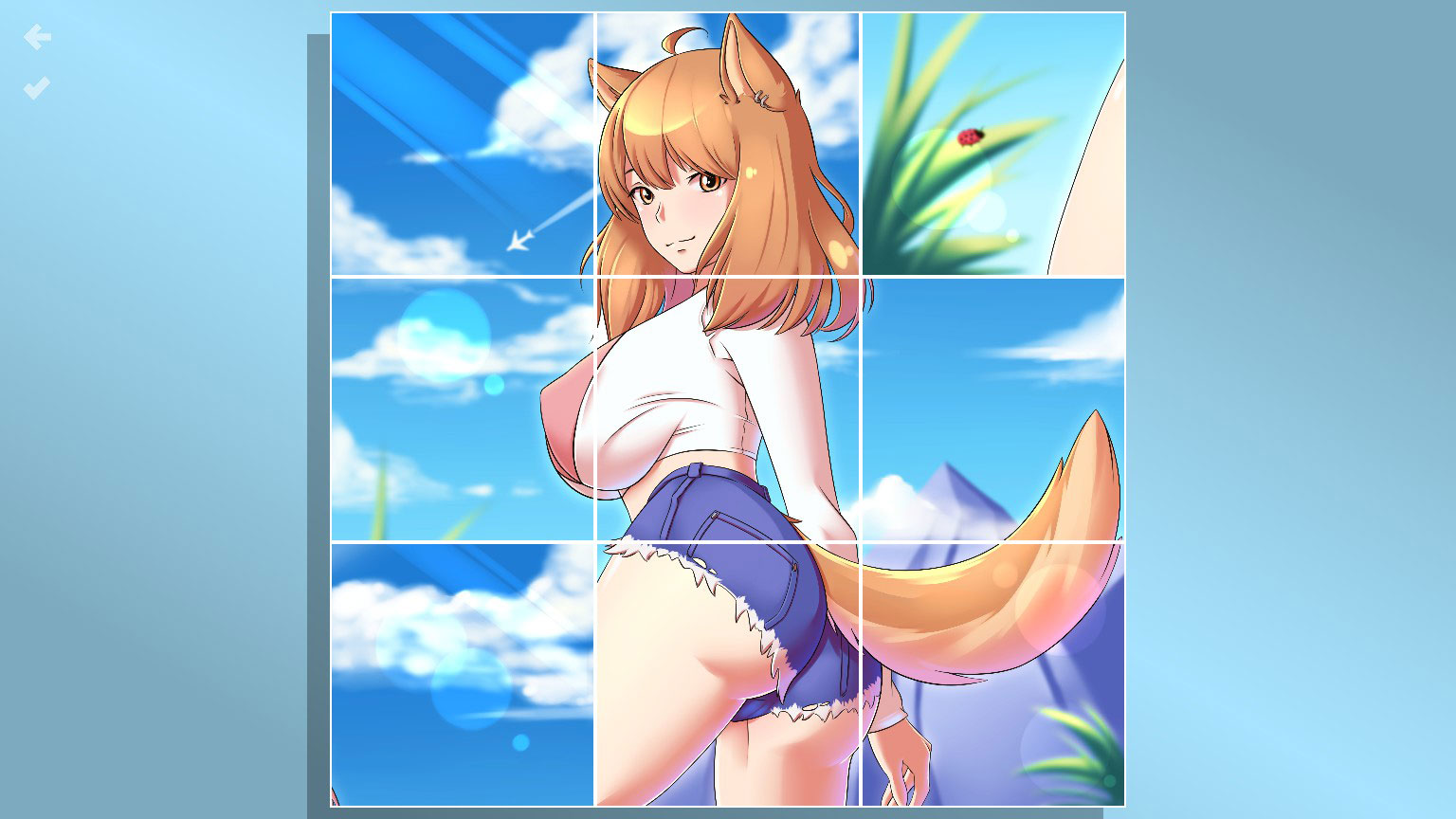 ---
---
Sexual Content: published December 8th, 2021 (3/5★)
---
There are ten base, static CGs featuring assorted nekos on the beach. Once you unscramble an image, you may click on it to remove the subject's clothes — from the gallery, clothes are simply toggleable. The artwork is high-quality, but I didn't like the one-to-one aspect cropping. Computer screens aren't shaped like squares anymore!
---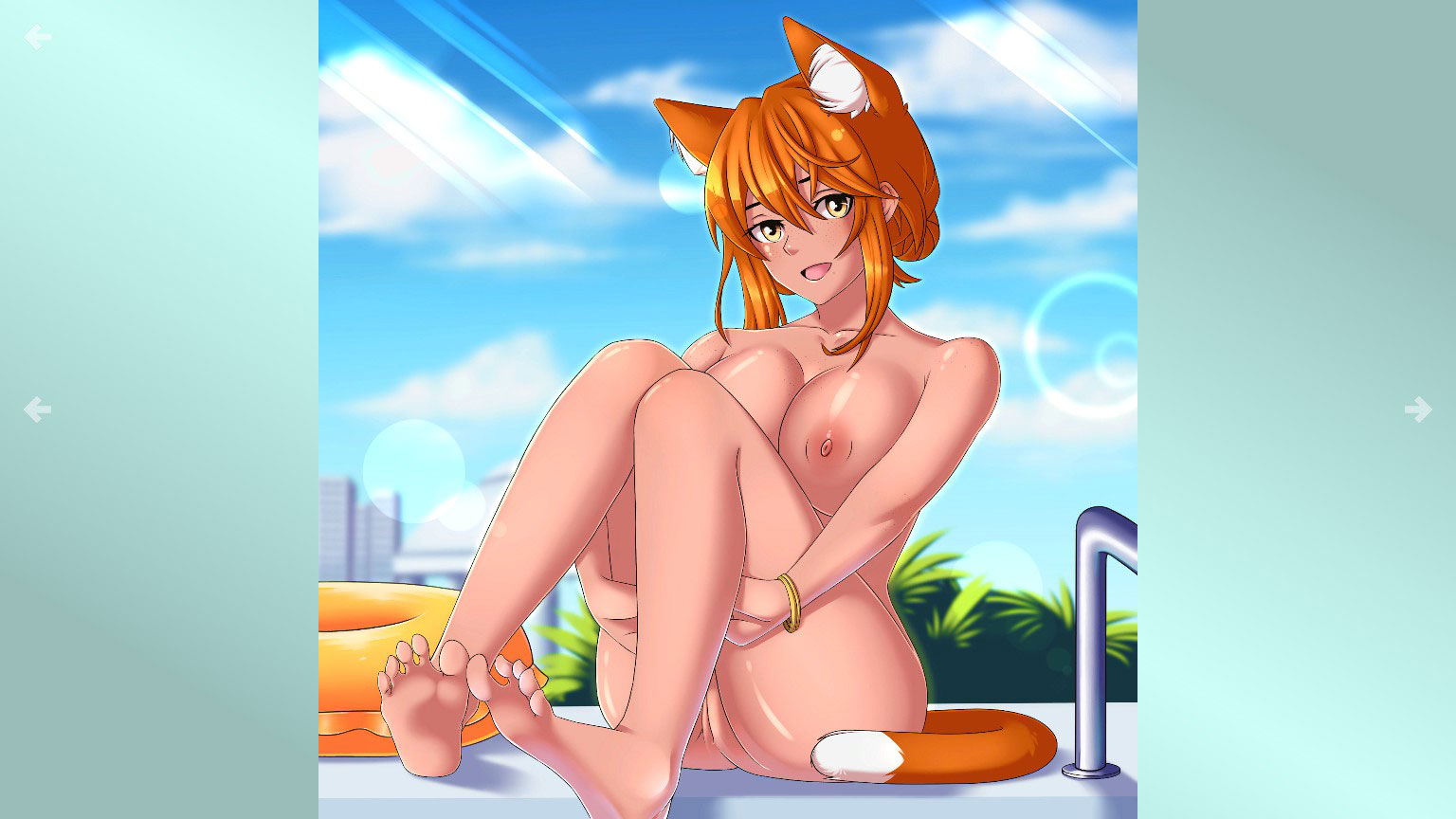 ---
---
Story: published December 8th, 2021 (1/5★)
---
There is no in-game dialogue or exposition.
---
---
Sound: published December 8th, 2021 (2/5★)
---
There's only one piece of audio in the game; all there is to hear is a choppy piano theme that clearly wasn't meant to play on loop.
---
---
Visuals: published December 8th, 2021 (3/5★)
---
The user-interface is clean and colorful, but navigation is a little confusing. When viewing images in the "Gallery", the icon for cycling between CGs and exiting the screen are the same. Totally uncentered and full of empty space, the "Settings" menu hurts me.
---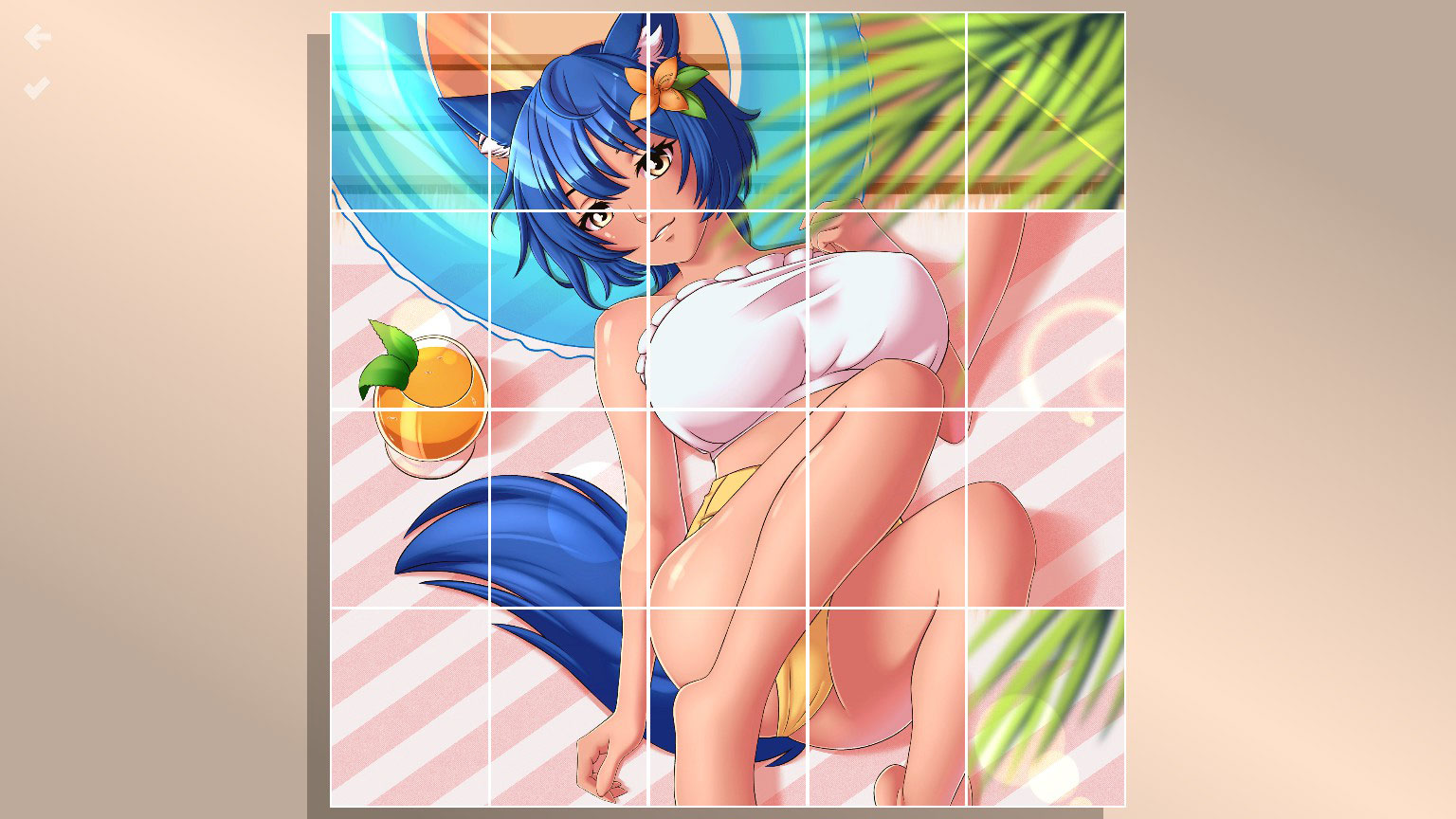 ---
---
Verdict: published December 8th, 2021 (2.5/5★)
---
If you're looking for quality puzzle time, you'll be disappointed by what little playtime Hentai Neko Mosaic! has to offer. I completed the entire game in about six minutes! As long as you don't mind square-shaped images, the artwork is genuinely nice; I just wish it was suited for a modern, widescreen monitor. If you're an achievement hunter, you'll be delighted by the quick, easy gameplay and attractively illustrated achievements. Hentai Neko Mosaic! doesn't have a lot to offer, but depending on your camp it may be worth a buy during a sale!
---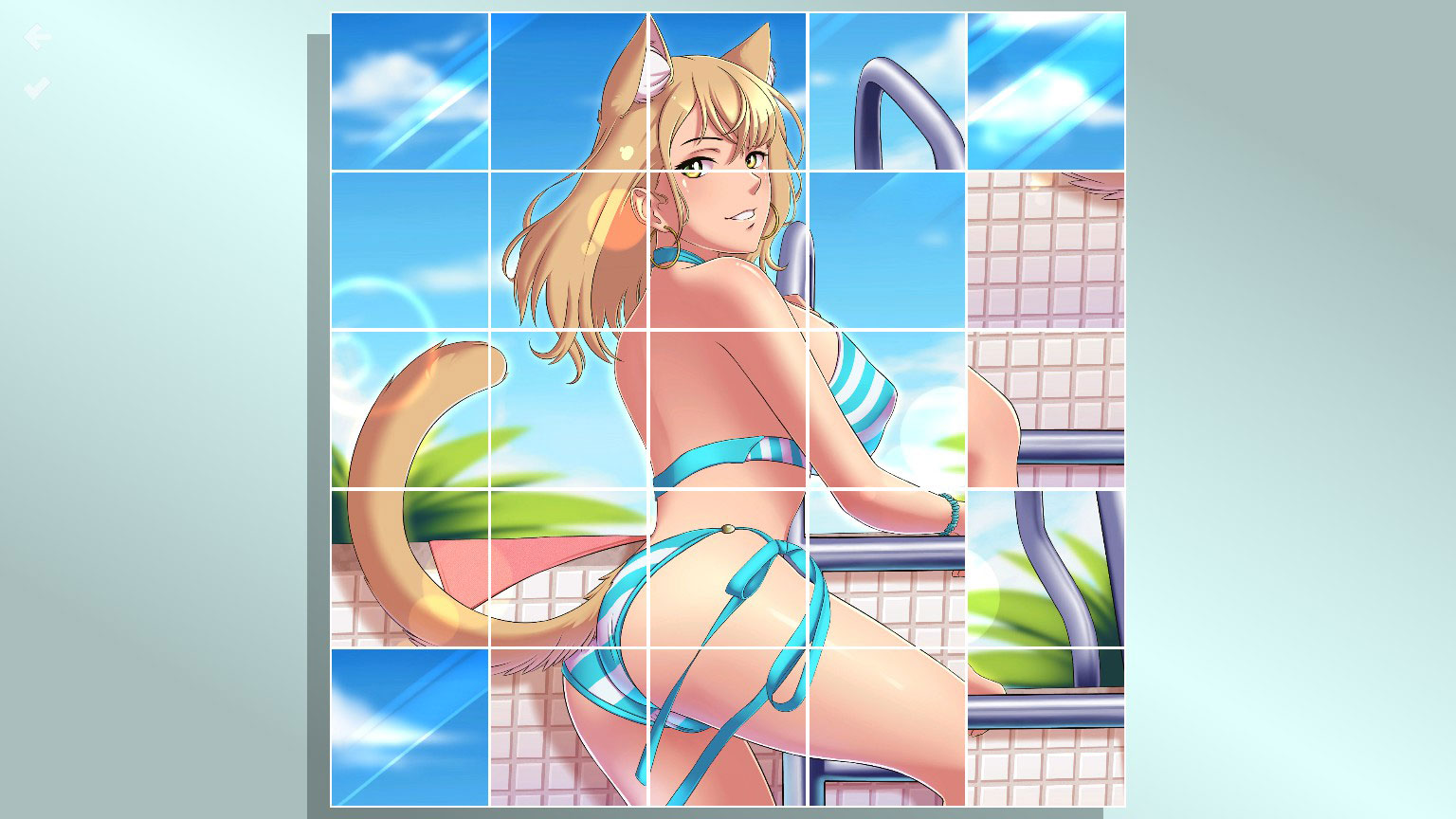 ---