---
---
Horny Crush is a lewd swippy-swappy puzzle game with assorted hentai.
---
Censorship?
Mosaic'd genitalia.
Patch Available?
Not necessary.
---
Foreword: published December 9th, 2021
---
I received a free copy of this game for review purposes — thanks Horny69Team!
---
---
Gameplay: published December 9th, 2021 (2/5★)
---
The goal of the game is to unscramble images by repositioning tiles. Progressing through the available images, the number of tiles increases. There isn't adjustable difficulty or a "skip" button. Lacking a level-select screen, images in this game are unlocked sequentially.
---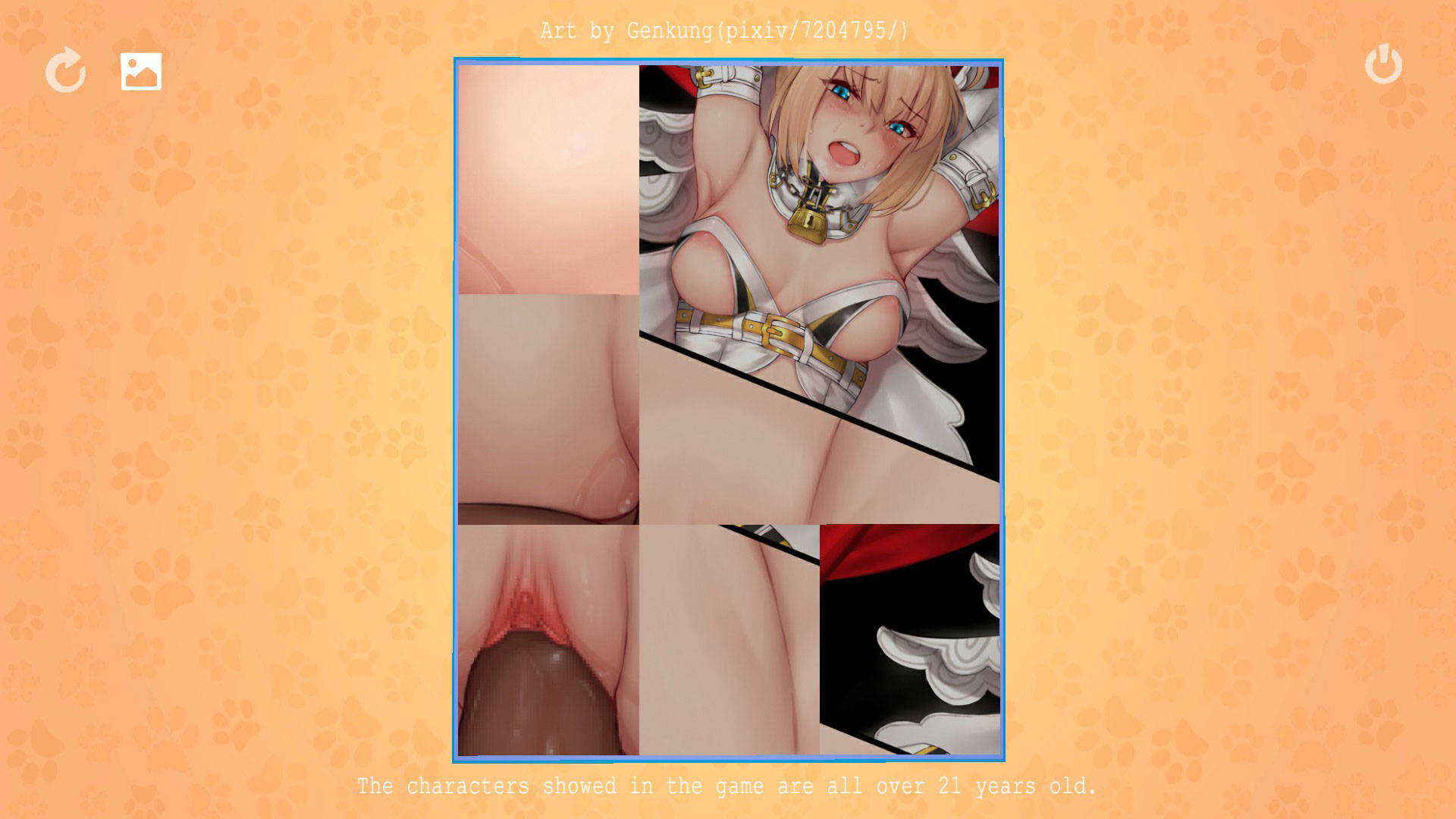 ---
---
Sexual Content: published December 9th, 2021 (2/5★)
---
You can tell Horny69Team was really stretched for content; despite taking advantage of a premade gallery, they reused images several times (with only minor alterations) for puzzles! The gallery is comprised of twelve or thirteen, assorted base CGs. Some of them sport sexual content, most of them don't. Settings and characters are all over the place, and I wouldn't be surprised if Horny69Team inadvertently published somebody else's intellectual property. Credit where it's due, the artist behind the gallery is really talented; it's no wonder Horny69Team chose to mooch of them, but it's too bad it's all censored.
---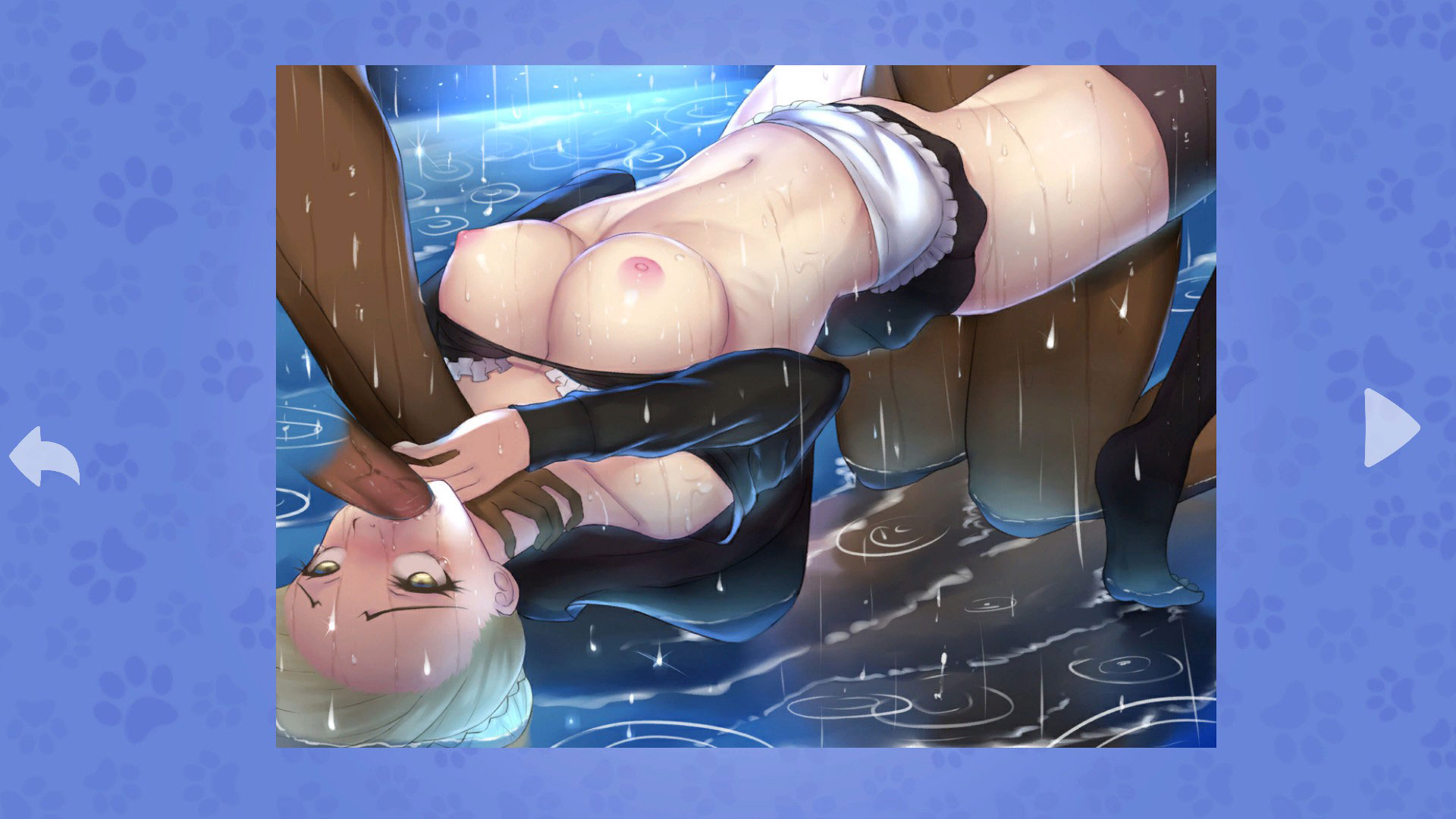 ---
---
Story: published December 9th, 2021 (1/5★)
---
There is no story whatsoever. Perhaps the original artist would have something to say about his/her work, but I don't feel like sleuthing on Pixiv with a translator.
---
---
Sound: published December 9th, 2021 (1/5★)
---
Woo, more stock light-hearted music! The one track Horny69Team chose for the game would be great for setting the mood of a cutscene, but it gets old hearing over and over again while completing puzzles.
---
---
Visuals: published December 9th, 2021 (2/5★)
---
Everything about Horny Crush says "stock and premade". Maybe I'm wrong, but I feel as though I've seen the same game a hundred times before. I'm confused about the pawprint background — I could accept pawprints if the game included nekos (or "cat girls"), but there isn't a cat girl in sight! Horny69Team, why a pawprint background?
---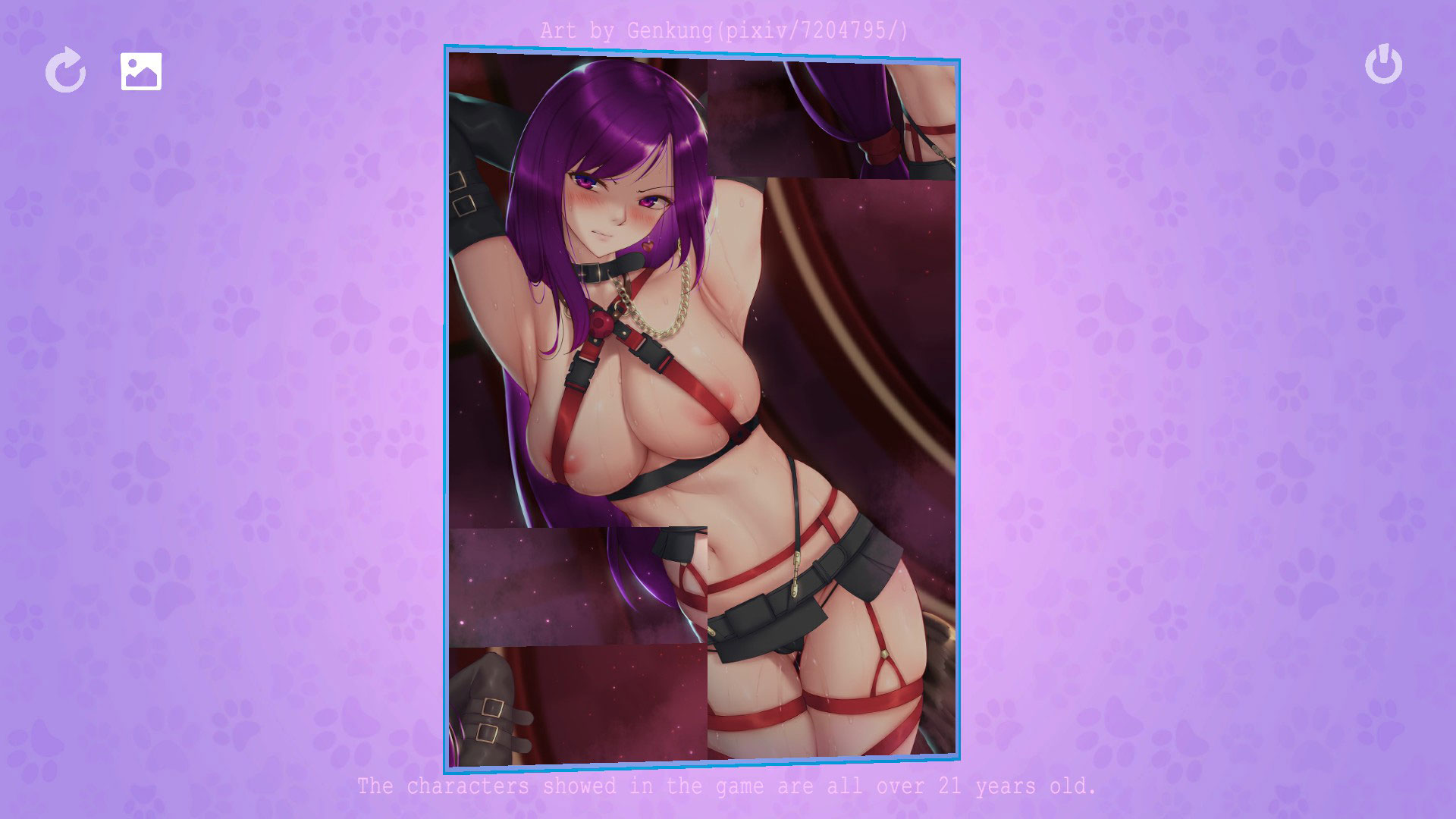 ---
---
Verdict: published December 9th, 2021 (2/5★)
---
After Waifu Trainer, I was dreading another release from Horny69Team. Horny Crush was a little better, but only because Horny69Team copy/pasted somebody else's work. The artwork isn't bad, but it wasn't made for the game; if it speaks to you, support the artist, not the developer. Horny Crush is only a dollar, but there's better dollar-buys out there. For example, World of relish offers a variety of minigames in addition to original artwork and swippy-swappy action for the same price! If you're willing to splurge and spend two dollars, Summer Flowers offers wholesome furry-flavored puzzles with a narrative. Support original content and better developer practices — please don't buy this game.
---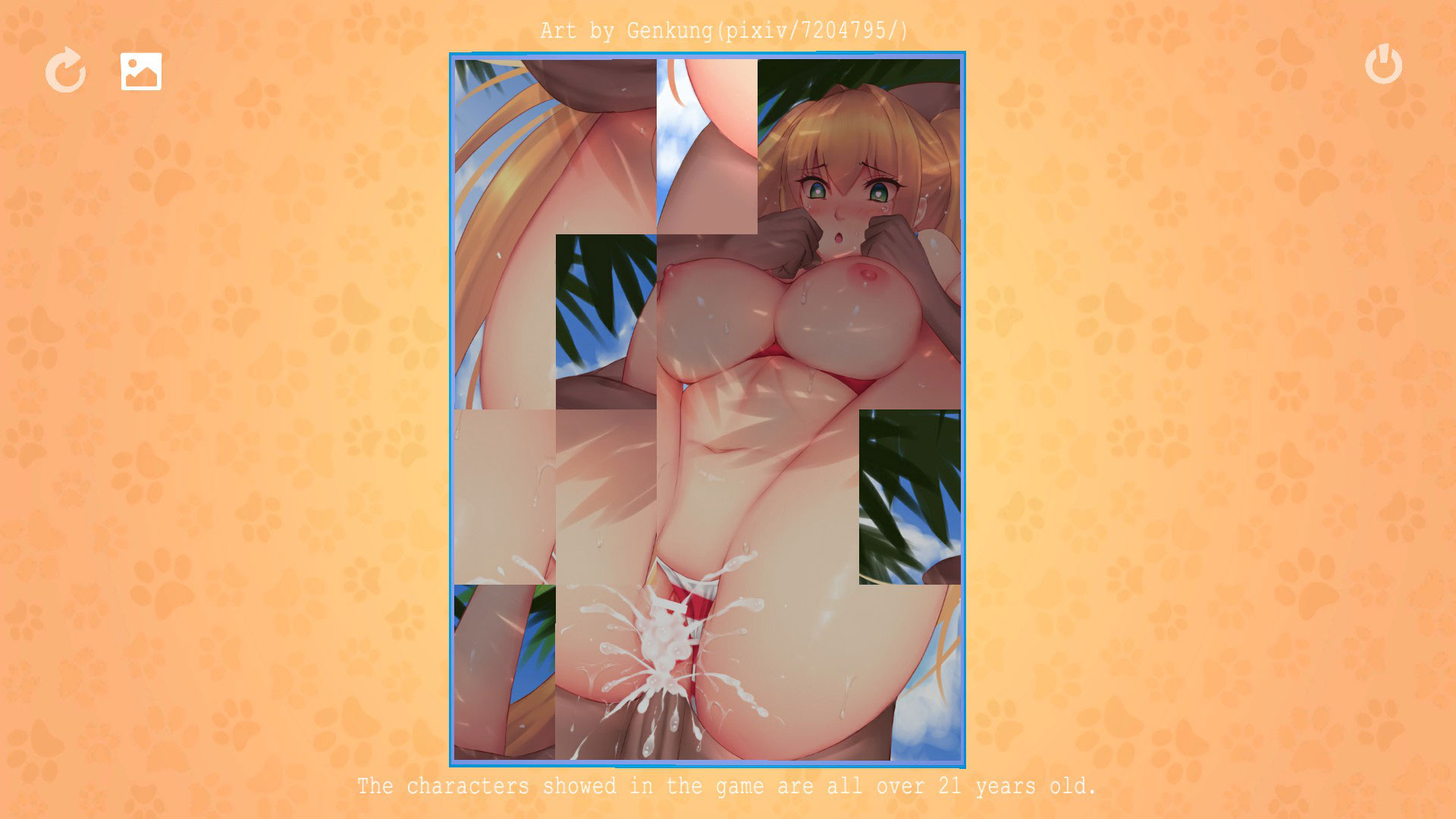 ---