---
Horny Fantasy Girl Hentai is a lewd shooter/gacha game with assorted "horny fantasy girls".
Adult Content?
(F, FxM) sexual content.
Censorship?
No. Woot! Woot!
Hours of Gameplay?
Twenty minutes.
Patch Available?
No, not necessary.
---
Foreword
---
I received a free copy of this game for review purposes — thanks HornyStudio!
---
---
Gameplay: overview (2/5★)
---
Shoot targets to unlock gacha spins to unlock lewd animations. The goal of the game is to accumulate "coins" for chances (chances) to earn animated CGs. By shooting assorted "cut-outs" in rapid succession, you can earn enough money to spin the wheel a few times. You're timed, but it's easy to gain more time by franticly spamming the mouse button and "reload" key (but there's no penalty for retrying!) Each time you take a spin on the "gacha" screen, you'll have a chance to earn more money or unlock a new animation (if you haven't already unlocked them). Depending on your luck, you may be able to profit from the wheel and not play the shooting game!
---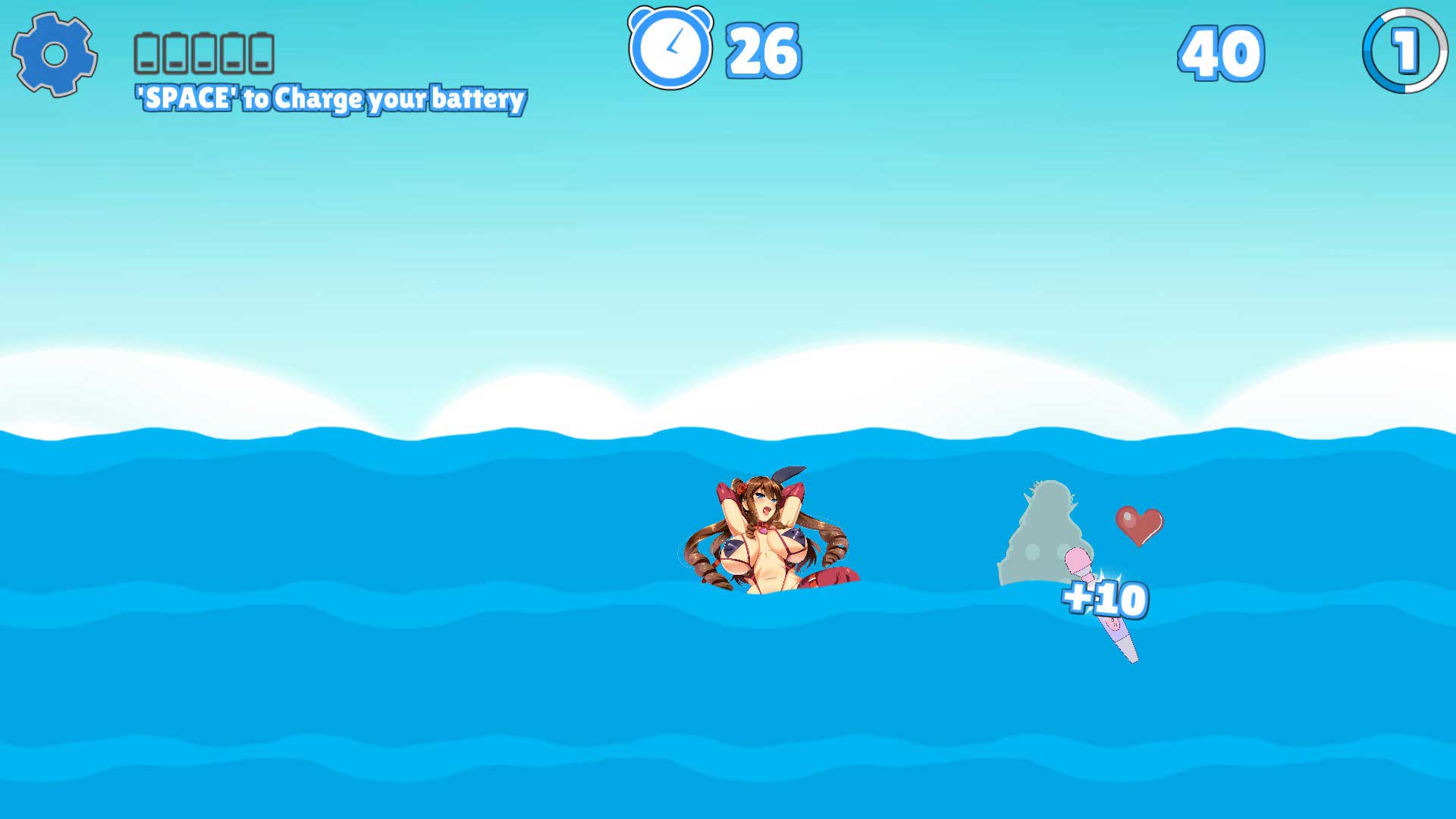 ---
---
Sexual Content: overview (2/5★)
---
There are ten animated CGs. The gallery offers an assortment of "beauties". Contrary to the name of the game, not all of them are fantasy-themed. The artwork is exceptional, but the animation leaves something to be desired. It's decent, but there's only a "breathing" motion — a step up from static images. It's clear a premade gallery was imported into this game (and maybe animated beforehand?) Only a few CGs offer backgrounds, and many of them are strangely clipped (despite there being plenty of room on-screen!)
---
---
---
Story: overview (1/5★)
---
There is no story (and I'm not making one up!)
---
---
Sound: overview (3/5★)
---
The music is. . . interesting. It's better than the stock piano a lot of puzzle games have! The shooting game offers a crazy overlap of moaning and vibrator sounds. It's a cacophony of audio, but I kind of enjoyed it. I grew tired of hearing the same moans again-and-again while spinning the "gacha" for new CGs. It didn't take long for them to lose their novelty and become frustrating to hear.
---
---
Visuals: overview (3/5★)
---
The titlescreen is rather cluttered, but the drooling elven lady was a welcome sight. Audio can be toggled via the "volume" icon. If you can't follow instructions, feel free to click the "Don't Click!" button (don't worry, you won't break anything.) Unlocked CGs can be reviewed from the Gallery, but the user-interface can't be hidden. Horny Fantasy Girl Hentai has a pleasant, bubbly user-interface. I enjoyed the soft colors and lewd characters. However, the plain colors and reused assets make this game appear cheap and premade.
---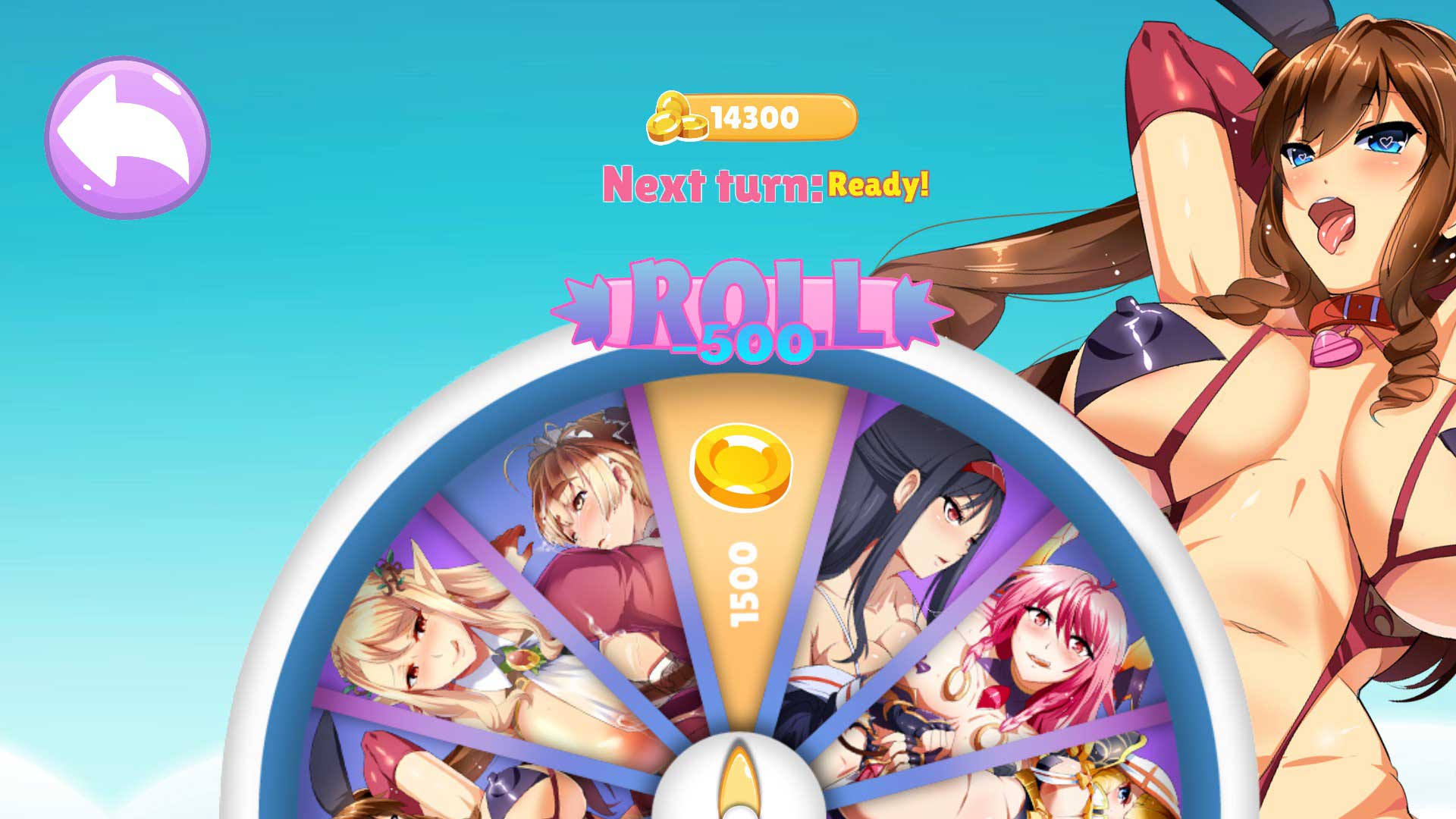 ---
---
Verdict: RNGesus, why have you abandoned me (2/5★)
---
I'd pass on this game. I had maybe one or two minutes of fun while playing this title. I had to spin the a stupid wheel for about twenty-minutes to unlock the full-gallery. It's mind-numbingly boring to click the same button every six or seven seconds — and it's emotionally grating to hear the same sounds, and watch the same dumb animations again and again. Yes, I'm very salty about my terrible luck — if it can happen to me, it can happen to you. The "gacha" system is a terrible idea, strictly implemented to milk time from players. Gachas are not necessarily bad (they can be rather addictive), but they should never be implemented as they are in Horny Fantasy Girl Hentai. If you don't "roll" for the right CGs, you may never unlock the full gallery. I never had to leave the gacha screen because I made more money than I spent. However, there is another part to Horny Fantasy Girl Hentai. It's. . . fun for a minute or two, but it'd be more fun if it could be played with a hardware peripheral (like or touch screen or a plastic gun). This game may be a dollar, but it's not worth it. In the interest of your mental wellbeing, you should probably avoid this game (or risk a fate worst than mine!)
---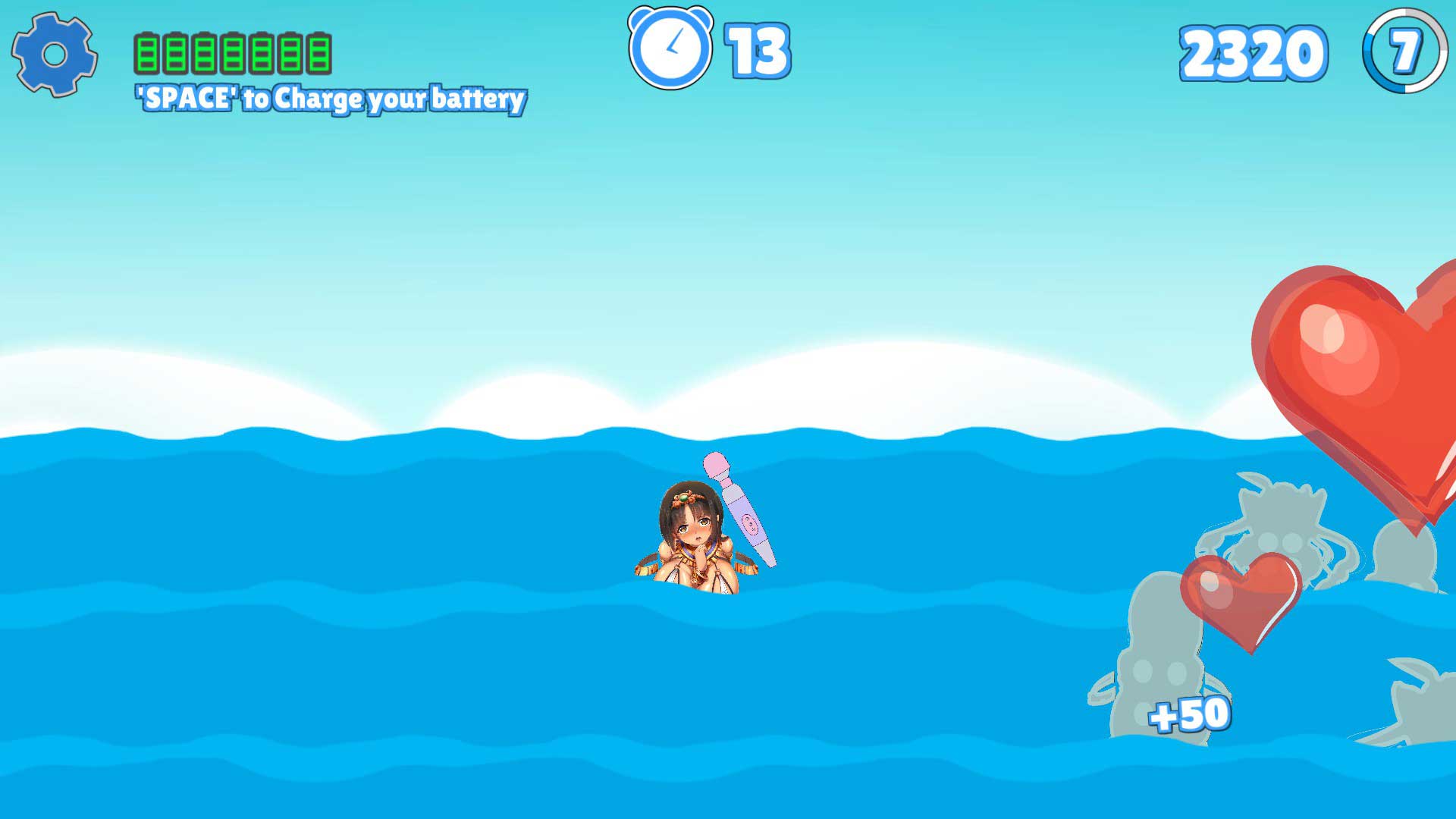 ---