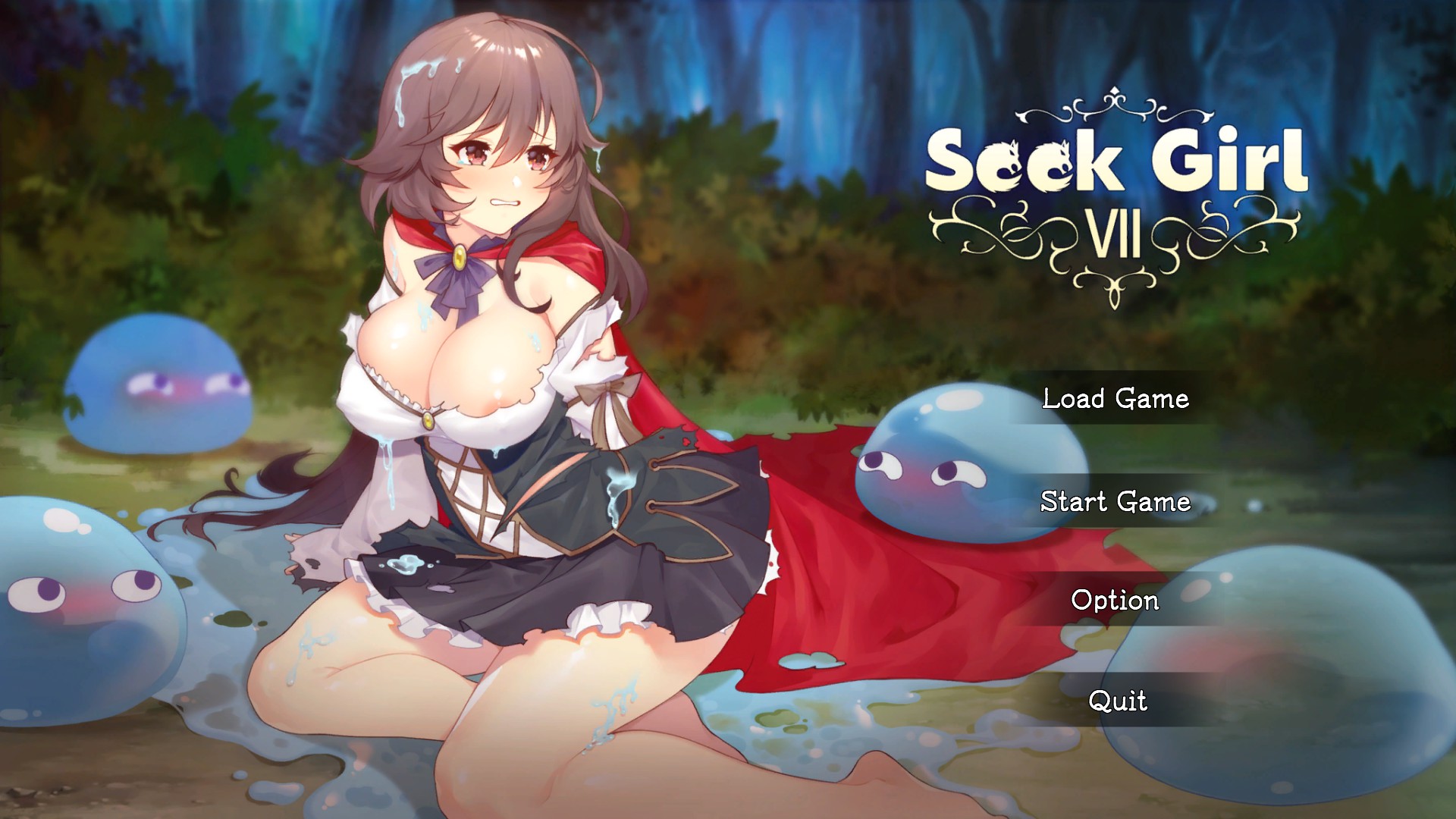 Chapter One: Introduction
Seek Girl Ⅶ is a lewd "Sokoban" puzzle game available on Steam. To experience the complete game with adult content, the Seek Girl Ⅶ – Patch must be installed. This article will strictly discuss the patched version of the game.
I can't provide an accurate estimation of playtime because I resorted to the cheats to complete select levels. If you were to complete the game "as intended" with little error, I suspect the game would take roughly forty-five minutes.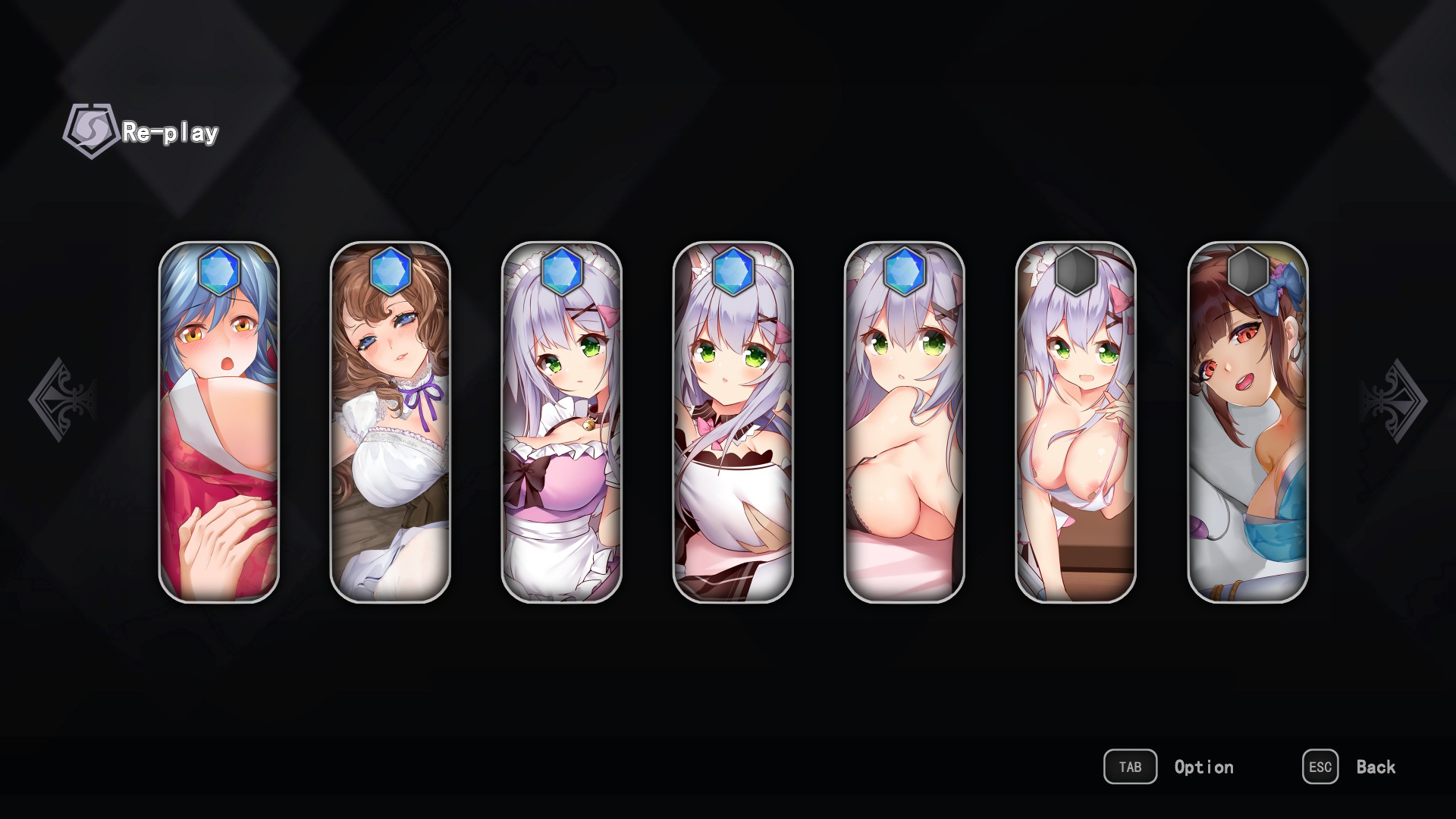 Chapter Two: Gameplay (4/5★)
Section One: Overview
Another "Sokoban casual game" from DSGame — the name of the game is to seek girls by creatively navigating boxes to fill potholes. But to mix things up, "wolves" add a new layer of difficulty as deadly adversaries which must be avoided. . . or killed.
And like the games before, collectable "props" (know appropriately called "crystals") may be collected to provided clues on unlocking the last two levels and sexual animations.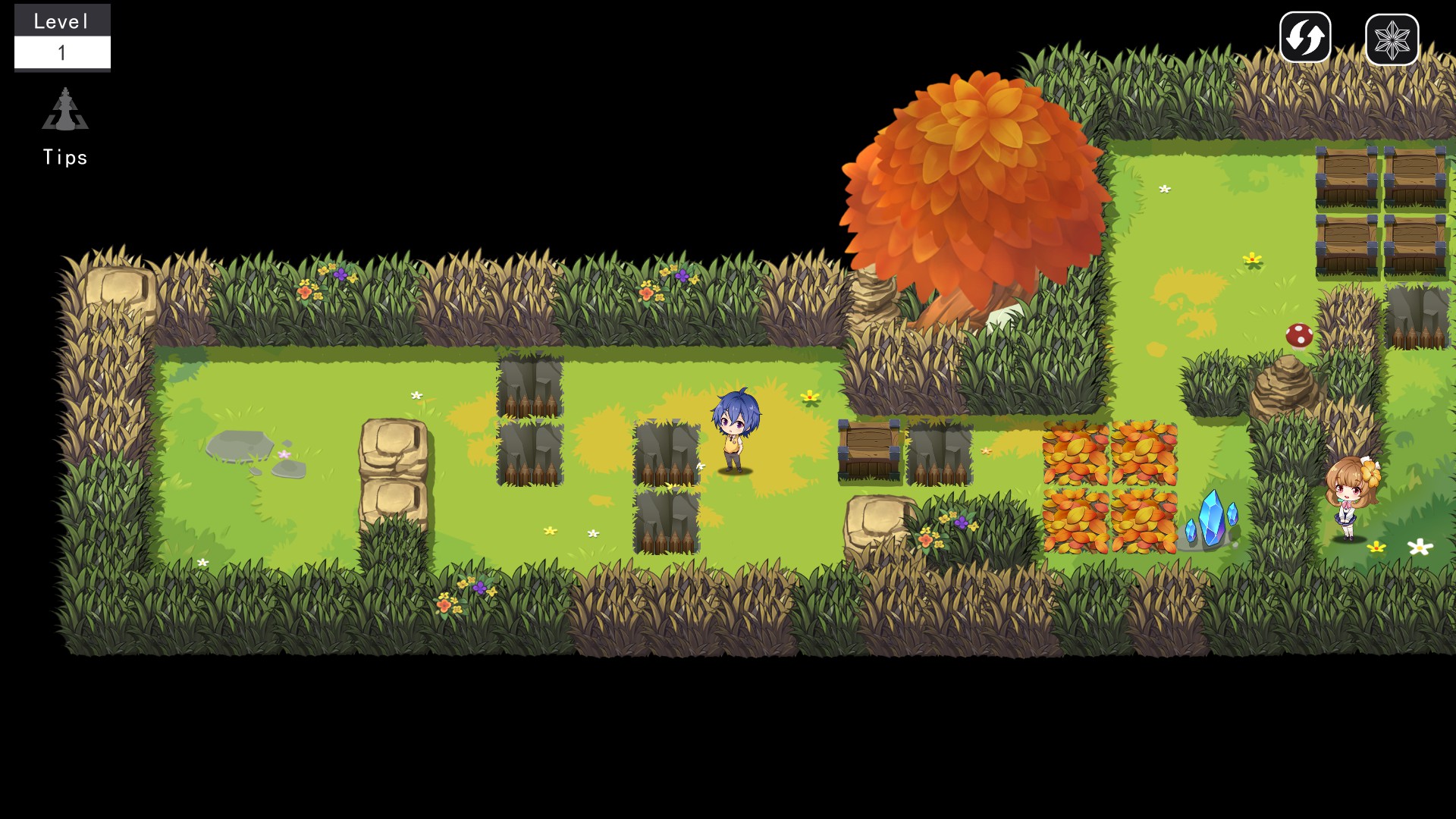 Section Two: Balance
This game substantially harder than Seek Girl Ⅵ and Seek Girl V combined! With more mechanics and longer levels, I wish there was at least some sort of "checkpoint" system. Learning by trial and error is extremely punishing when you're forced to redo most the level just to try again.
DSGame graciously provides "Tips" to show players a turn-by-turn tutorial on how to complete each level. I like this system because it allows players that are genuinely interested in the game to receive a leg-up without consulting an online guide.
Players lacking the patience to reference "Tips" will enjoy pressing "K" to skip.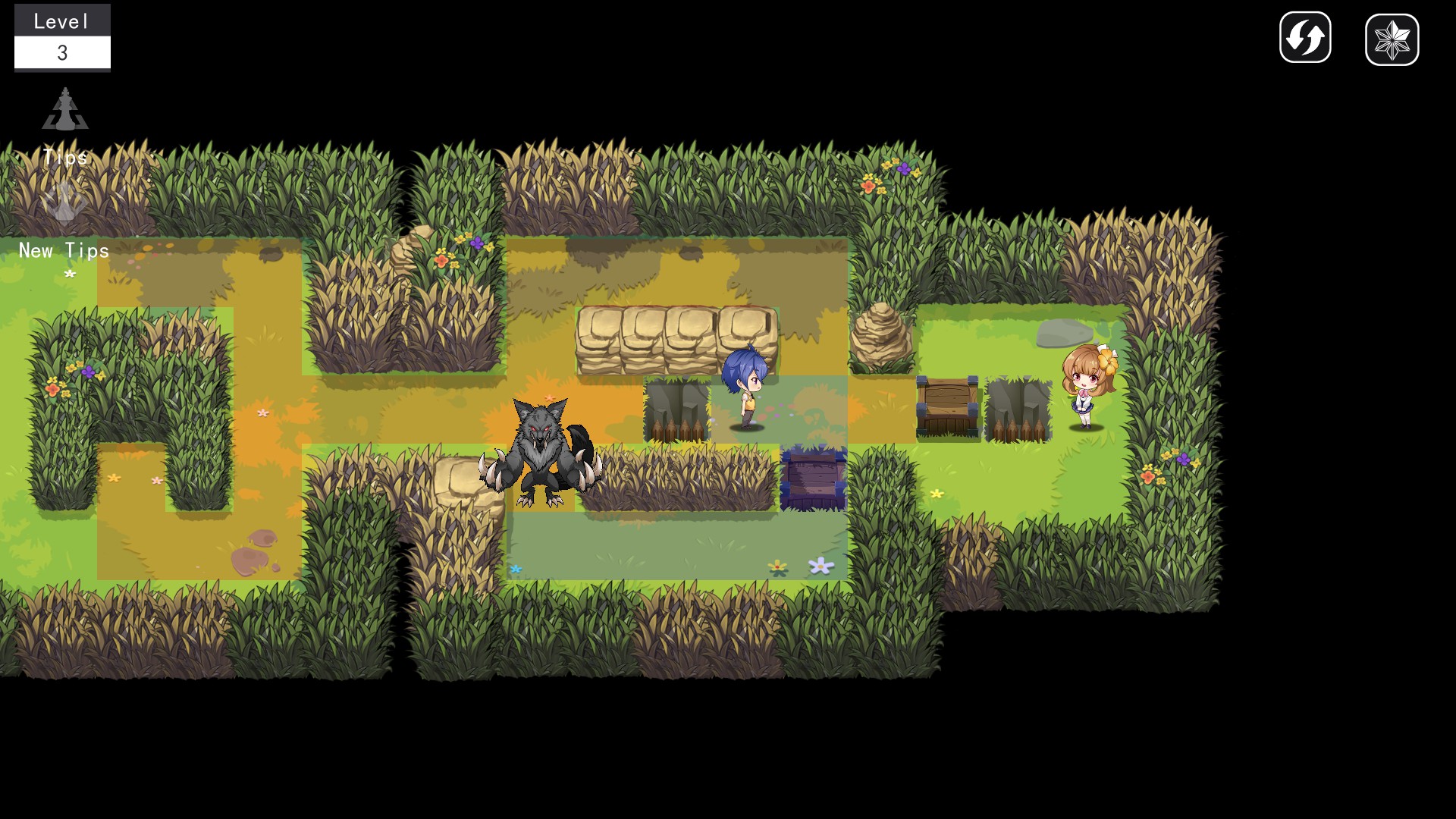 Chapter Three: Sexual Content (4/5★)
Section One: Content
There are fourteen unlockable animations. Like Seek Girl Ⅵ, one should expect masturbation and vanilla intercourse with some BDSM from this gallery. Well, except for one scene with oviposition. I love oviposition, but it reminds me of the eel-rape scene from Seek Girl Ⅲ — it's a little too "out there" compared to the majority of sexual content from the Seek Girl games.
Section Two: Implementation
Completing levels unlocks animations.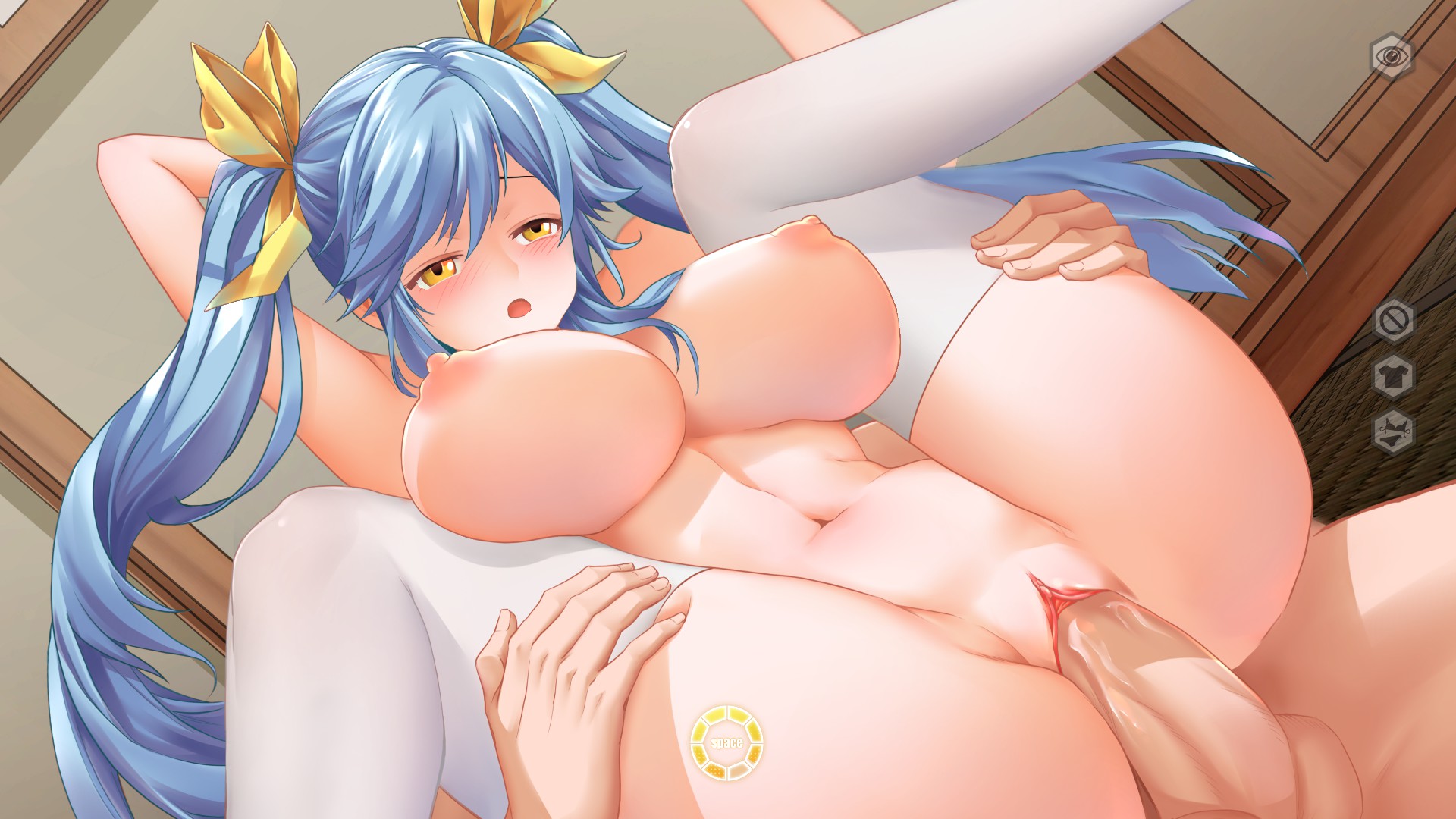 Section Three: Interactivity
DSGame is staying true to "hold space to progress" as a form of interactivity. It took five games to see any sort of interactivity — maybe it'll take another five to see good interactivity.
Section Four: Quality
Seek Girl V feels like a downgrade from Seek Girl Ⅳ; although the artwork is still high quality, the animation is noticeably rigid. Compared to previous games' galleries, this game only offers a handful of worthwhile pieces to see.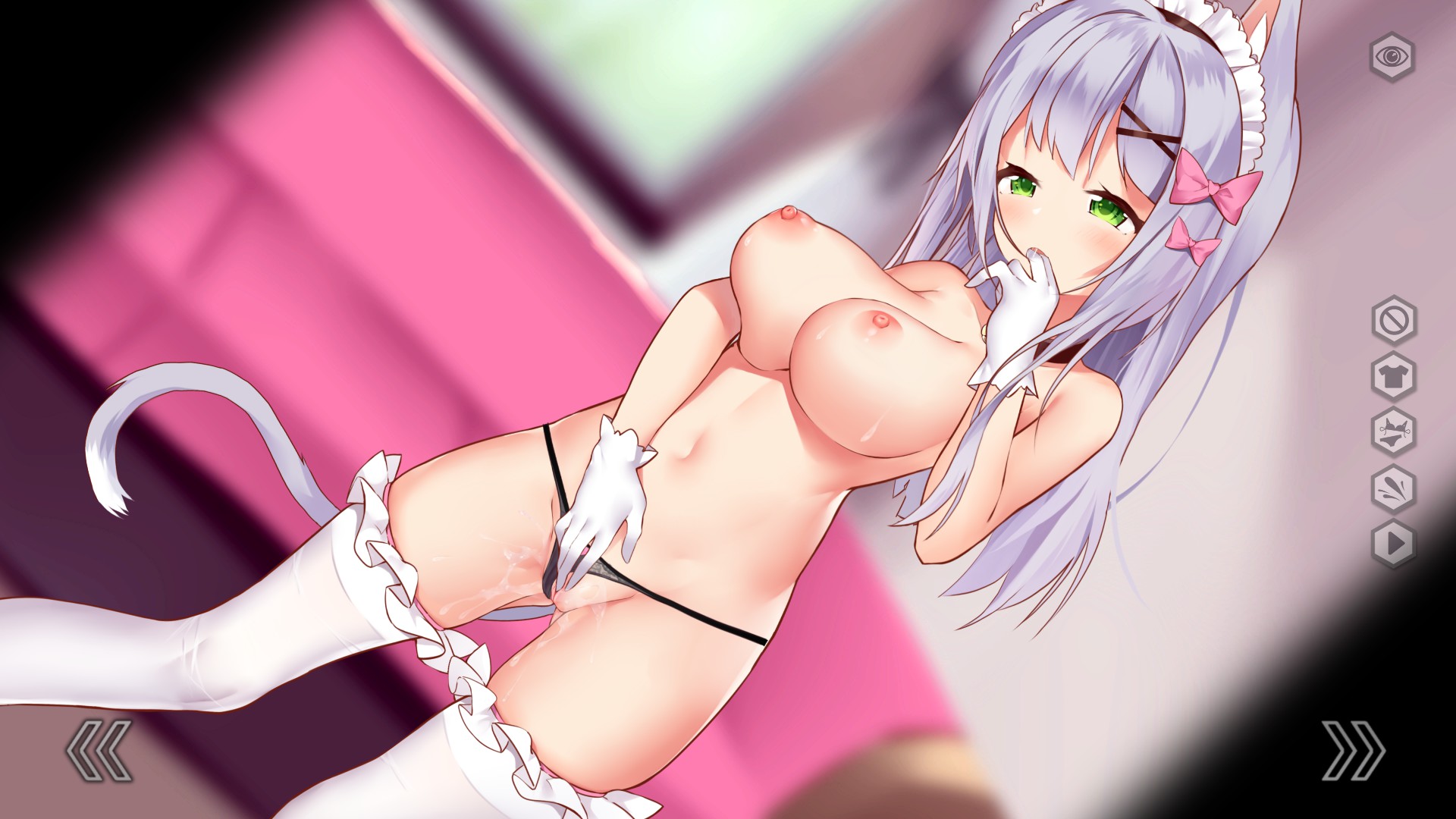 Chapter Four: Story (1/5★)
Section One: Overview
There is no story — but there are recurring characters in the gallery. Good job DSGame!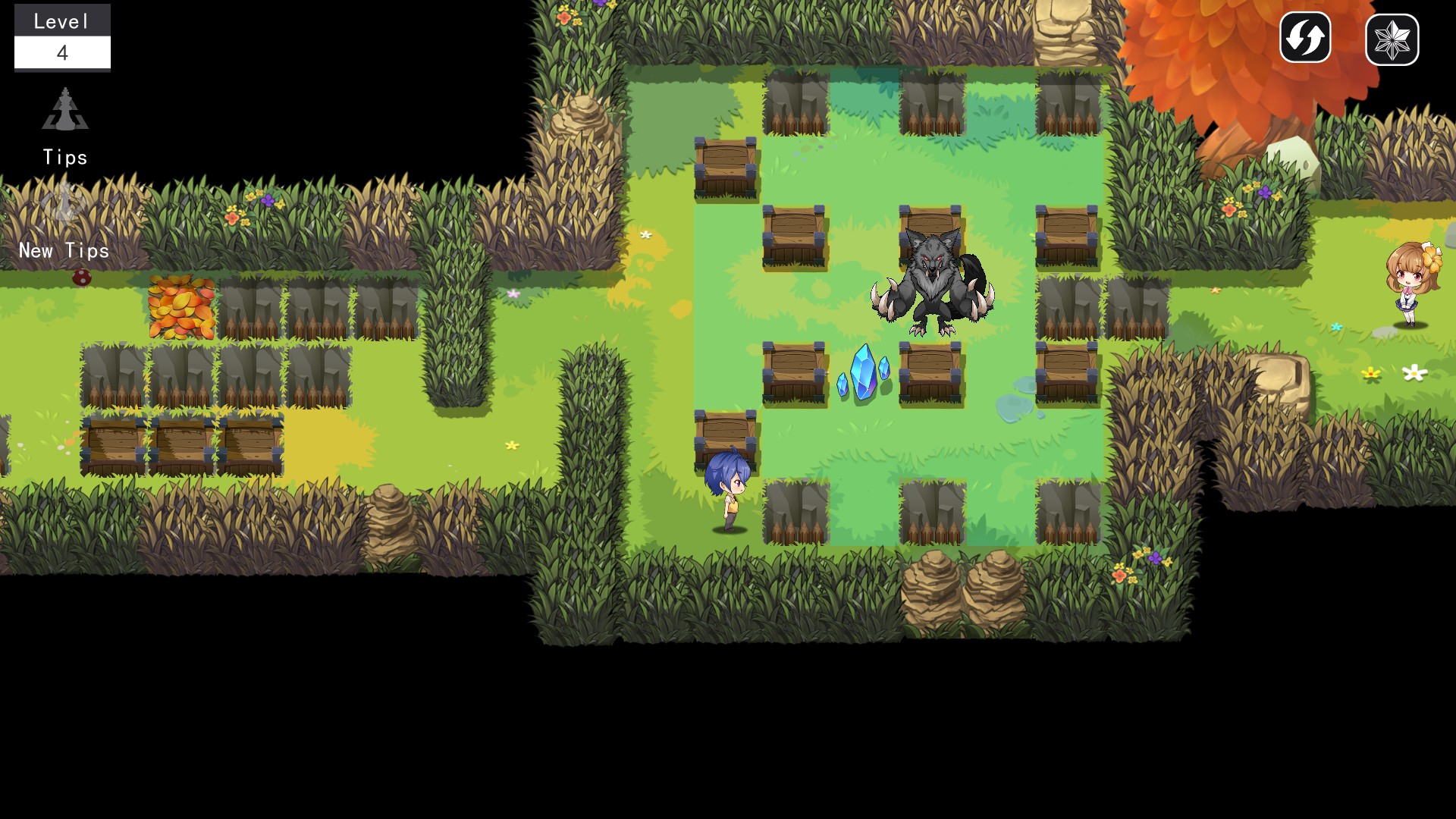 Chapter Five: Sound (4/5★)
Section One: Soundtrack
The soundtrack is thematically coherent with a relaxing selection. While the music isn't as varied as previous games, but in this case I enjoyed the consistency. The music is alright.
Section Two: Sound Effects
The sound effects are a mix of old and new; while pushing crates remains unchanged, it's nice to hear a less intrusive "game over" and new monsters. I kind if wish the movement played back sounds as the player character moves over terrain.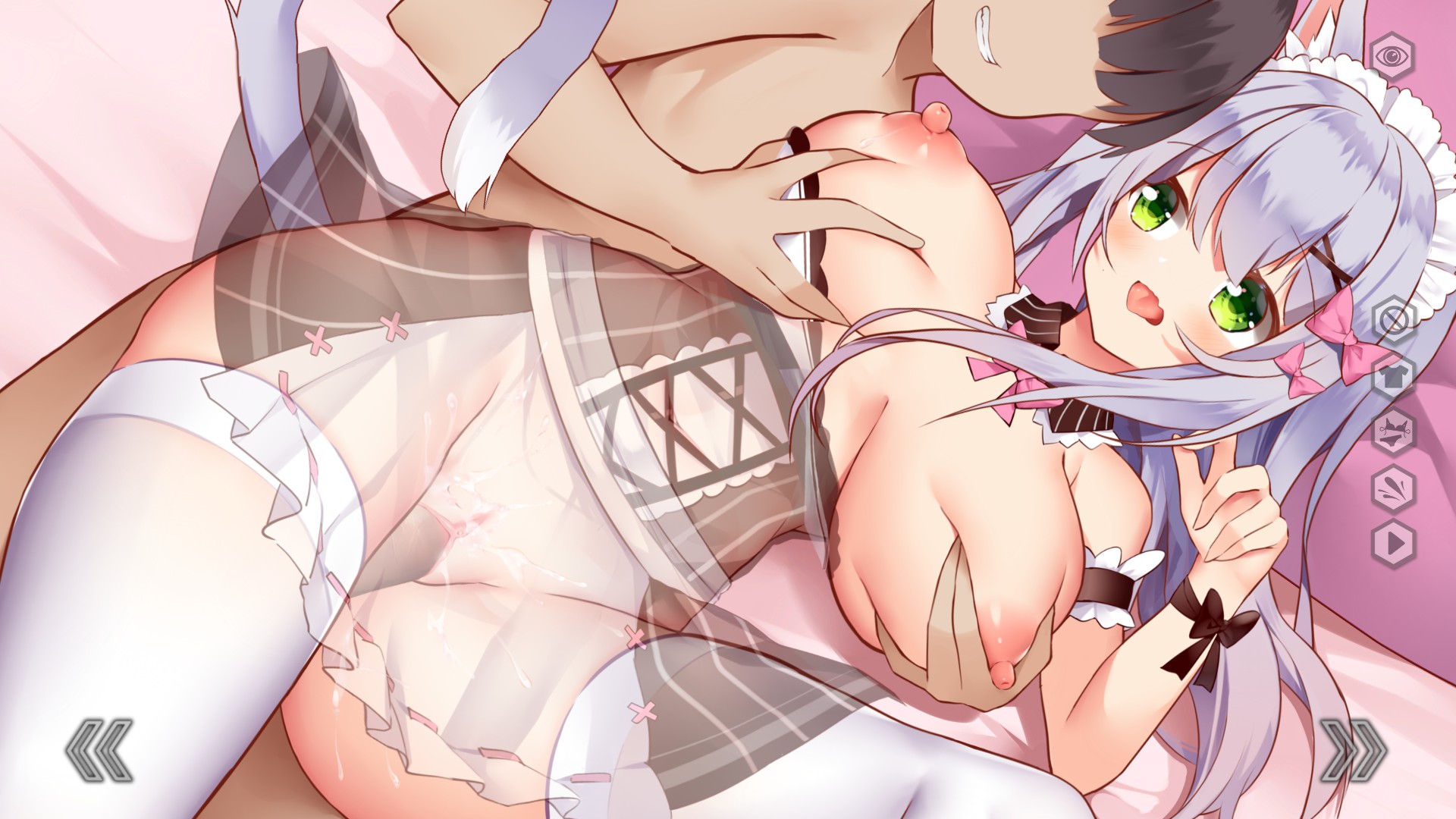 Section Three: Voice Acting
The animations come with Japanese voice acting, complete with all sorts of arousing sucky-sound effects. I don't understand Japanese, so I won't judge the quality of acting — but the audio playback was free from background noise.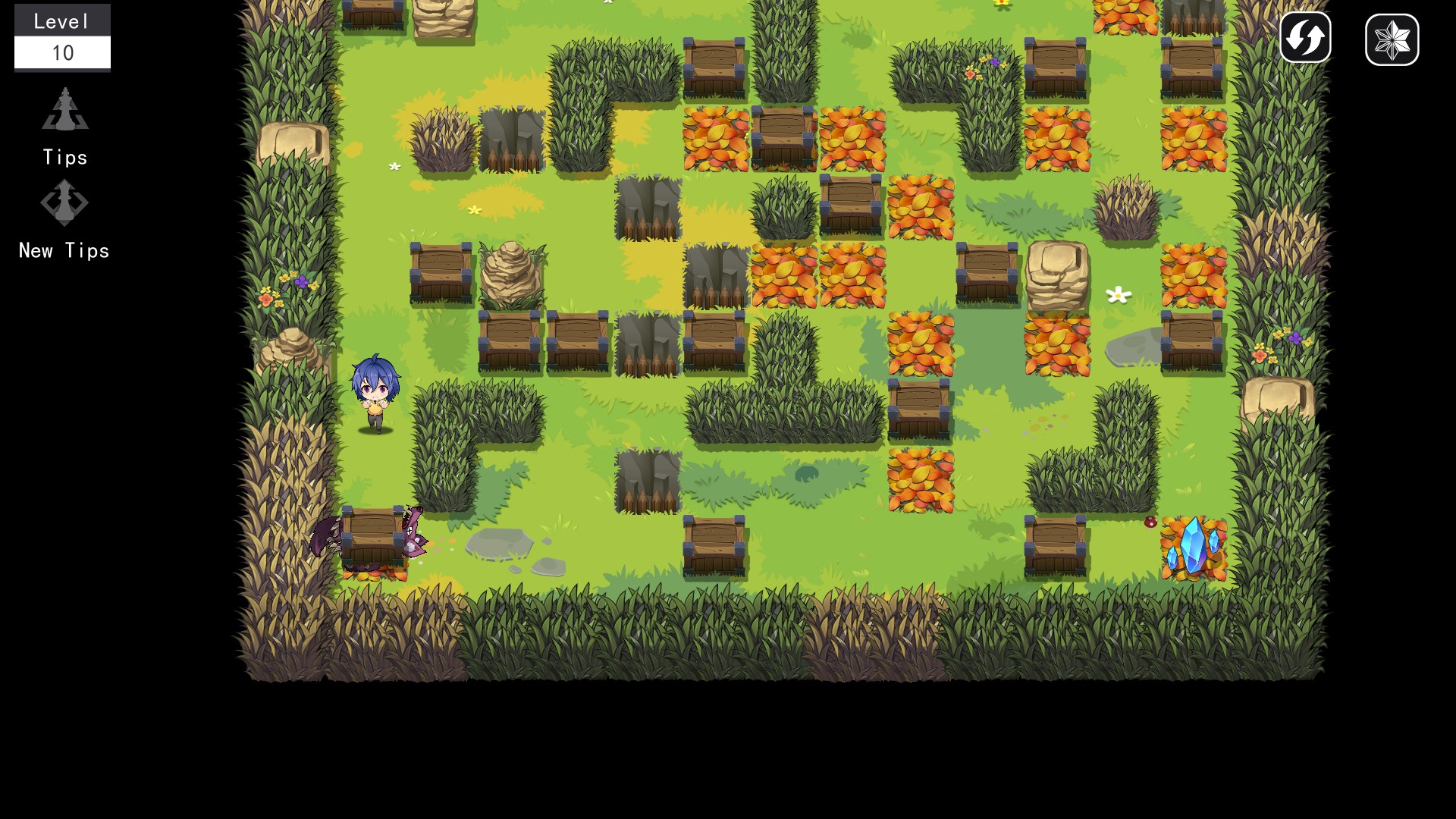 Chapter Six: Visuals (3/5★)
Section One: User-interface
DSGame made a good choice switching to a fantasy-themed user-interface.
I wish the UI could be operated via the keyboard. Considering the game is predominantly played without the mouse, it was frustrating to have to click on arrows to move between tips and sex-scenes.
Section Two: Graphics
Compared to Seek Girl Ⅵ, Seek Girl Ⅶ feels like a "triple a" offering with even stronger graphics — and now there's animations for pushing boxes north and south! But it'd be nice if the trapped girl wasn't the same sprite copy and pasted. . .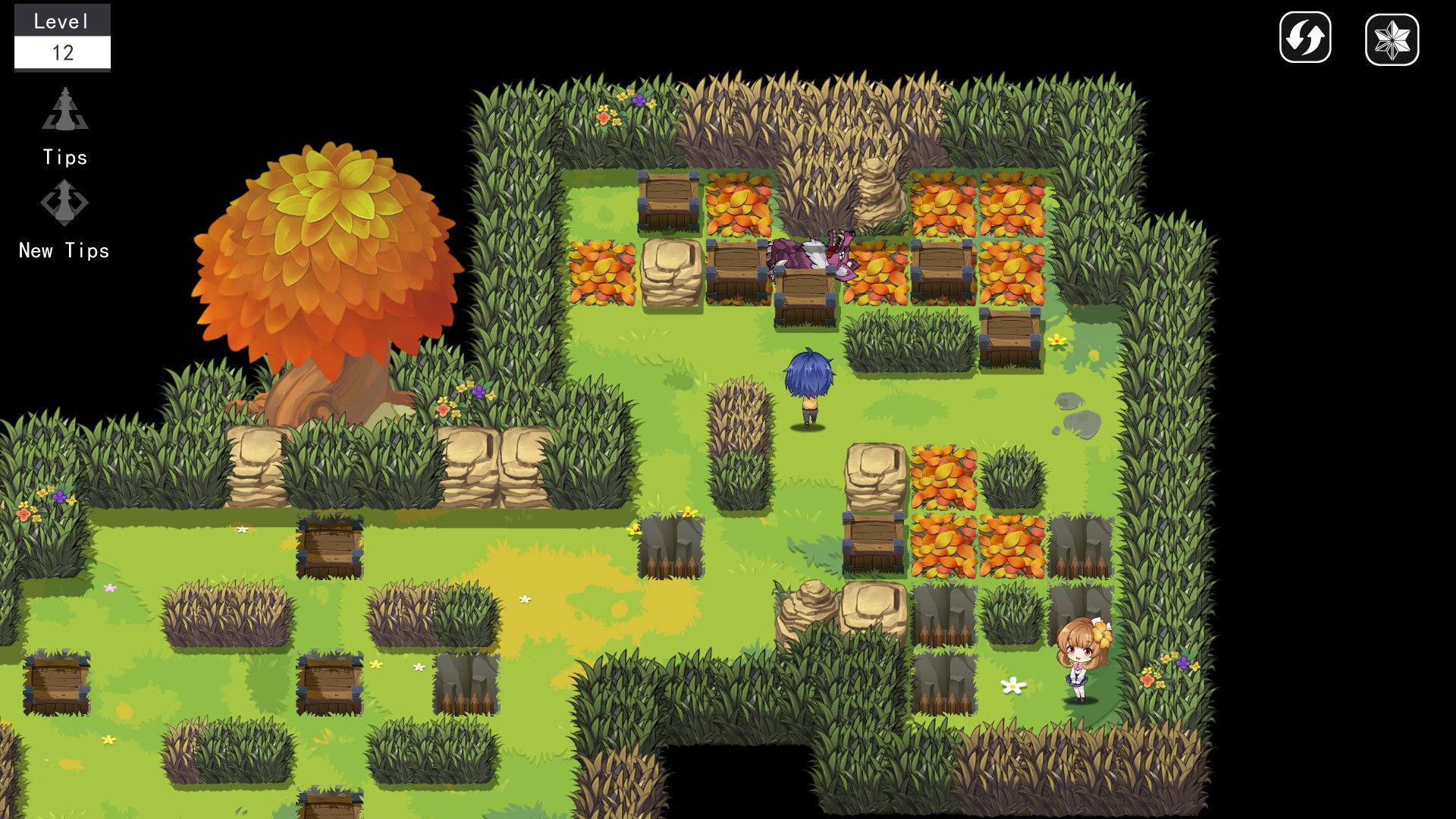 Chapter Seven: Verdict (3.5/5★)
Seek Girl Ⅶ is a big improvement over Seek Girl Ⅵ — but it's also a big jump in difficulty. Although DSGame offers wonderfully detailed in-game "Tips", I think the puzzles are going to be a big turn-off for all but intermediate players with a lot of patience.
If you're the sort to learn from trial and error, you may be frustrated by the amount of backtracking this game requires versus the previous Seek Girl games. But whether you're interested in the gameplay or not, the gallery is strong enough to stand on its own.