---
Trix and the Horny Tower is a lewd puzzle-RPG about Trix's ascent into the Golden (or Horny) Tower as part of a competition.
---
At-a-glance
---
(Adult) Content?
(F, FxF, FxM) Sexual content.
Censorship?
No. Woot! Woot!
Hours of Gameplay?
Twelve hours (est.)
Modding Support?
No.
Patch Available?
No, not necessary.
---
---
Foreword
I received a free copy of this game for review purposes — thanks Hentai Room!
Gameplay (3/5★)
Solve puzzles and defeat bosses in high-stakes, turn-based combat! Though you're able to level-up your character, it'd be more accurate to consider progression as gear-based. Enemies scale with you; at best, the only edge you'll gain are better gear and increased hit points. No matter what you do, enemies will always remain a big threat. Each baddie has a predictable move set, so the idea is counter appropriately. The bulk of the game is solving puzzles — if you're not ready to stress your noggin you won't like this game period. Unlike most adult RPGs, I found the puzzles in this game to be somewhat challenging. I was stumped more once, but you're able to skip them by collecting designated enemy drops.
Wombat Complains about "Gameplay"
As there are right and wrong decisions in this game, unless you invest in the "Walkthrough" DLC you're expected to save before speaking with anyone. Actually, you should save every few minutes; some fights are wholly involuntary, and if you're not prepared you'll be killed before you're even allowed to heal. Each floor is swarming with infinitely spawning enemies. Some enemies drop items that can be used to skip puzzles, but since enemies scale with you there's no reason to fight unless you're trying to skip content. If anything, enemies just get in the way whenever you're trying to play the game. Sometimes, I had to save and reload the game to force them to spawn away from whatever I was doing! Some puzzles are surprisingly difficult to solve, and without a guide I think the average person will be stumped (thus locking progression).
Trix and the Horny Tower – Walkthrough [DLC]
This DLC offers a "PDF document with ALMOST 130 PAGES DETAILING THE WHOLE CONTENT of the game." This document is a right strategy guide — it filled to the brim with illustrations and strategies on how to beat the game (and unlock every sex-scene). As Trix and the Horny Tower does offer strictly "right or wrong" options, this DLC is necessary to reduce save-scuming (if you're a completionist). It also offers links to video tutorials on YouTube for every puzzle. As cool as the video tutorials are, it would have been nice to have an offline source of help.
Story (2/5★)
Trix and her husband are in debt. They need money (and lots of it!) One day, Trix stumbles upon a woman about to be wrecked by bandits. Her name's Emily, and she's on journey to Sagametz, the nation's capital (and coincidently, Trix's hometown). She wants to get to the bottom of the Curse of the "Horny Tower". There's a hefty prize for whoever breaks the curse first — just what Trix needs! Trix sends her hubby off to resupply as she joins Emily's quest. As Trix climbs the tower, she finds there is more to the Horny Tower than she was led on to believe!
Visuals (3/5★)
The titlescreen is looks decent, but I thought the option to "Join Discord" was grossly unprofessional. Clicking this option will open an independent browser where you may enter your credentials to join Hentai Room's group. I'm paranoid, so I don't trust any browsers from an RPGMaker game. Audio, display and gameplay preferences can be adjusted from "Options". The game looks visually average — it looks like any old RPGMaker title. A gallery can accessed in-game to play-back full scenes. The user-interface can be hidden via "right click". CGs lack a background, so they imposed wherever they are played back.
The 'Goods' (3/5★)
There are twenty sex-scenes, each comprised of one dialogue and and a static base. Each base typically has two or three variations for progression and climax. The artwork and text are decent, but sex-scenes are short-lived and few-and-far between. Each sex-scene is tied behind certain points in the story (and if you miss them it's time to start a new playthrough). Most of the scenes are focused on extorting the main protagonist, but there are one or two sex-scenes for each of her friends or competitors. There's orgies and light BDSM, but nothing too depraved or kinky — it's mostly consensual content.
Trix and the Horny Tower – Adult Art Pack [DLC]
This DLC offers each in-game CG as 1720 x 1316 PNGs with transparent backgrounds and a twenty-seven page PDF with concept art and commentary. There isn't much to say about the PNGs (but it's great having them) — the coolest part of this DLC is definitely the PDF. It was interesting to see what wasn't, and to compare previous renditions of the cast.
Verdict (2.5/5★)
I can't take it anymore — I quit. Full disclaimer, Trix and the Horny Tower isn't a terrible game (but it just ain't my cup of tea). If you enjoy puzzles and challenging combat, I think you'll get your money's worth from this game. . . but wait for a few updates. I faced the same issues that were in the demo; combat is repetitive, gameplay is slow, puzzles are punishing, and the writing isn't great. When I realized I was playing the same game, I was disappointed. . . but I pressed on. To be honest, if Hentai Room didn't send me a free copy of this game I would have quit long ago. I intended on beating this game (with help from the guide they sent me) — but when Trix and the Horny Tower started inexplicitly crashing that was the last straw. The real value in this game are the puzzles and difficult combat; if you don't enjoy both, Trix and the Horny Tower isn't for you.
---
Steam Review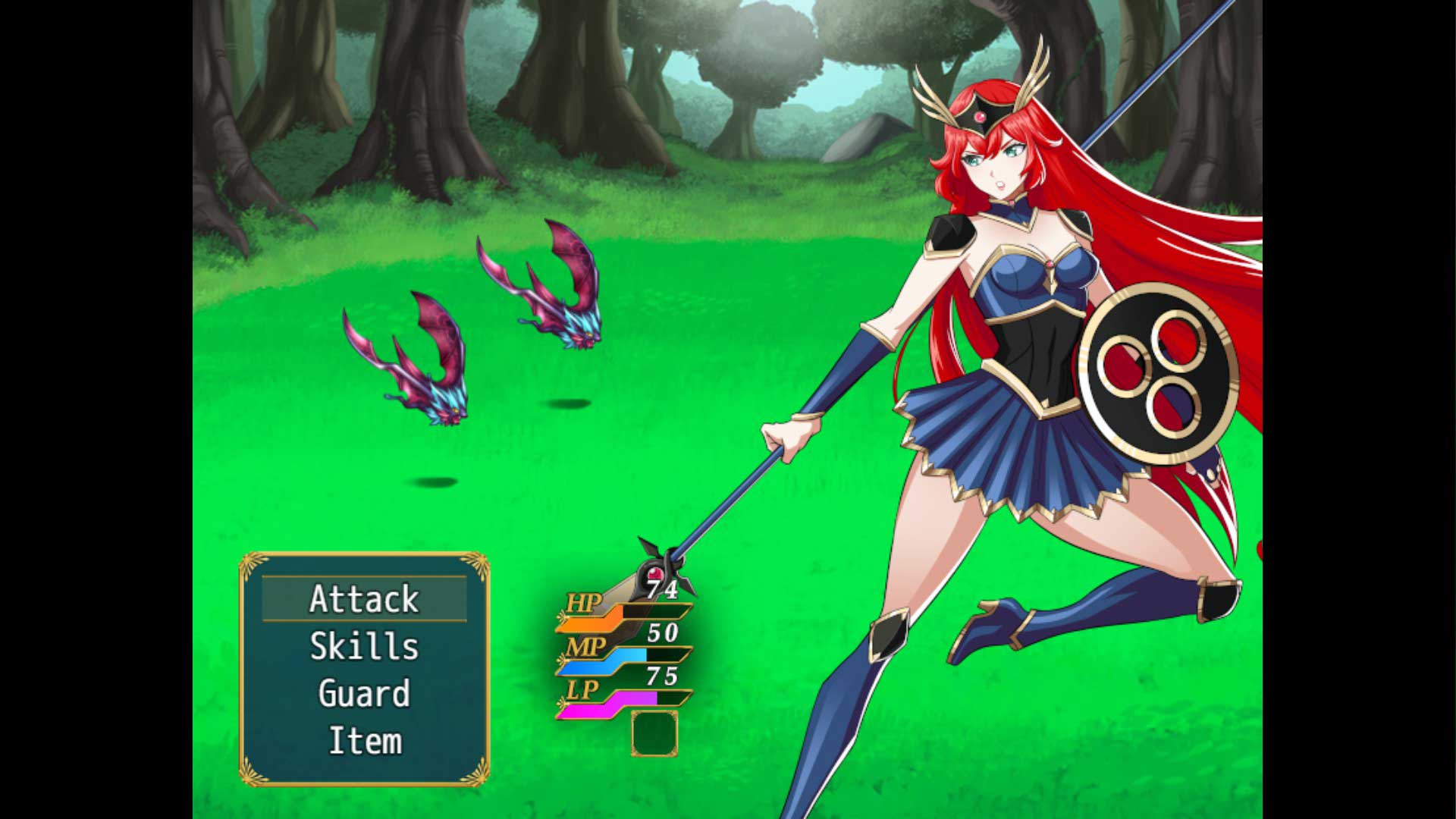 Wombat Woe — I guess game over? [April 9th, 2021]
Once you encounter Luke in the Horny Tower, the game becomes a crashfest. I can't pinpoint the exact cause — it just seemed like a guarantee that the game would freeze before I finished the fight against Luke. Maybe this problem is exclusive to my save (I sure hope so).